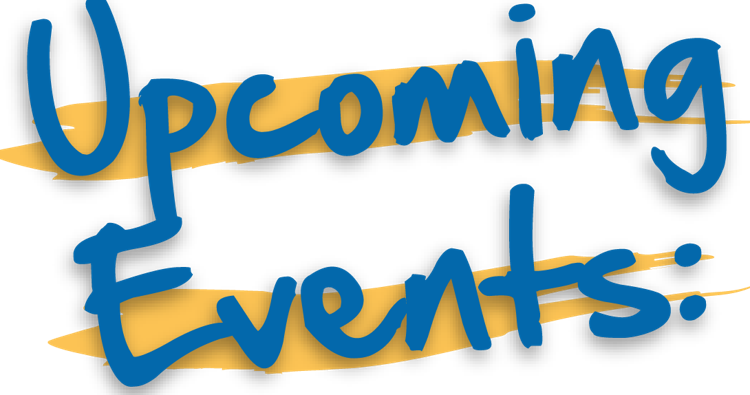 Al-Anon's "Peace and Serenity" group meets each Thursday from 7-8 p.m. at Winchester First United Methodist Church, 100 S. Jefferson St. in Winchester. The "Faith Alive" Al-Anon group meets Tuesdays at 7 p.m. at Faith Lutheran Church, 101 Bragg Circle in Tullahoma. The "Serenity Seekers" meet Mondays and Fridays at 7 p.m. at Serenity House, 313 Collins Ave. in Tullahoma. All who are concerned about a loved one's drinking are welcome.
Franklin County Senior Center invites everyone to join in for the following trips: Pigeon Forge Dec. 3-5 (sign up by Sept. 1); Metropolis Casino trip Oct. 24; Hawaii cruise Feb. 6-15, 2020. Contact Linda Weaver at the Center at 931-967-9853 or email fcscctrips@gmail.com.
Everyone is invited to Down on the Farm with Congressman Scott DesJarlais today at 6 p.m. at the Peters-Davis farm located in Estill Springs behind Factory Furniture. Enjoy hearing from our Congressman, eating barbecue, viewing the lake and listening to music. Bring a chair and join the fun. Sponsored by F.C. Republican Party. 
Starting a Business Boot Camp
Starting a Business Boot Camp today, 9 a.m. to 4 p.m. at Motlow College in Fayetteville. Cost is $25 for Lincoln County Chamber of Commerce members or $35 for non-members with lunch included. Info., call 433-1234 or email flcchamber@fpunet.com.
Franklin County Federated Republican Women meet today at 11 a.m. at "Off The Square" restaurant and bar in Winchester.
The Tennessee Highway Patrol will conduct a sobriety checkpoint Friday at 10 p.m. at Hwy. 41A at Duck River Baptist in Franklin County.
All those in need in the community are welcome to Christ the King Anglican Church's grocery / food distribution Saturday beginning at 9 a.m. The church is located at 1231 Cumberland St. in Decherd. The giveaway is held in association with Feed America First and items will be distributed on a first come first serve basis.
FCHS Class of 1959 Reunion
The Franklin County High School class of 1959 will hold their 60-year reunion Saturday at the Franklin County Country Club in Winchester. Gather at 5 p.m. and eat at 6 p.m. Cost is $25 per person. Please RSVP to Carolyn Harris Garner, 114 Westmeade Dr., Winchester, TN 37398 no later than Aug. 1. Make checks payable to Class of 1959.
FCHS Class of 1962 Reunion
The Franklin County High School class of 1962 will hold their 57-year reunion Saturday at 6 p.m. at Off the Square restaurant (former Oasis restaurant) in Winchester. If you plan to attend, please contact Linda Williams Vaughan at 931-308-4435. Other classes are also welcome.
United Daughters of the Confederacy Kirby-Smith Chapter 327 Sewanee meets Saturday at 11:15 a.m. at Oak Restaurant in Manchester.
All area widows are invited to movie and popcorn Monday at 1 p.m. at Winchester Cumberland Presbyterian Church. Info., 931-703-9515. Visit www.WingsofHopeWidowsMinistry.com.
The community is invited to join in for a meet and greet and cookout with announcements about upcoming events with the Franklin County Democratic Party on Tuesday at 5:30 p.m. at the home of Louis and Sandy Rice, 201 Kentucky Ave. in Sewanee. Join in for a corn hole game. Child care will be available.
The August meeting of the TN Valley Woodworkers Club will be Tuesday a 6:30 p.m. at the University of Tennessee Space Institute (UTSI), Room H111, 411 B.H. Goethert Pkwy., Tullahoma. The program will feature a discussion by Allen Hale on how to fell a tree. For more information check out tnvalleywoodclub.org.
Franklin County Disabled American Veterans Chapter 71 meets Tuesday at 5 p.m. at Franklin County Country Club. Make reservations at dafreundz@gmail.com or call 931-967-0605 no later than Friday.
Lynchburg Music Fest will be held Aug. 23-24 in downtown Lynchburg. The two-day music festival will feature Easton Corbin to headline night one and Jamey Johnson to headline night two. Other confirmed artists include Sam Bush, Craig Campbell, David Lee Murphy, Joe Diffie, Keith Anderson, Montgomery Gentry, Cassadee Pope, and RaeLynn, bringing multiple stages of country and bluegrass music. Single-day tickets available at Jack Daniel's Distillery, online at Lynchburg Music Fest's official website, on-site at the festival and at American Craft Distillers in Lynchburg. Passes purchased online start at $70 for Friday and $90 for Saturday, with gate prices increasing to $80 and $100. In addition to single-day passes, festival-goers can purchase general admission weekend passes and VIP packages that include whiskey tastings on-site. Visit: www.lynchburgmusicfest.com for details on the festival.
Calls School & Community reunion
Calls School and community reunion will be held Aug. 24 from 11 a.m. to 4 p.m. at the Hillsboro Community Center. Bring a covered dish. Everyone is welcome to eat and visit.
The Kiwanis Club of Franklin County will provide a free concert featuring the Rock Candy Band Aug. 24 starting at 6 p.m. at the Franklin County Downtown Amphitheater adjacent to Oldham Theatre. Bring a blanket or lawn chair.
Beersheba Springs Arts & Crafts Fest
Annual Beersheba Springs Arts and Crafts Festival Aug. 24-25 at Beersheba Springs Assembly Grounds in Beersheba Springs. Saturday hours 9 a.m. -5 p.m. Sunday 9 a.m. – 4 p.m. 931-692-3852.
The Rolman family annual reunion is Aug. 25 at 1 p.m. at the Tims Ford State Park pavilion next to the pool. All family and friends are welcome to bring a covered dish and join in.
Downtown Songwriter's Night
 All musicians are welcome to join in to showcase their talent free for Downtown Songwriters' Night Aug. 29 at 7 p.m. at the Kiwanis Club Amphitheater on North College St. in downtown Winchester. The Downtown Songwriter's Night Series is presented by Support Local Independent Music (S.L.I.M.), a non-profit organization that helps local musicians.
The U.S. Small Business Administration Tennessee District Office (SBA), the U.S. Department of Agriculture (USDA) and the Tennessee Small Business Development Center will hold a borrower clinic for small businesses seeking financial assistance on Aug. 30 from 11 a.m. to noon at the Franklin County Library. Learn about SBA and USDA loan programs to assist in starting, operating, maintaining or expanding a small business.  Find out about the importance of a business plan and how to create one. For information and to register, please access http://ow.ly/f7al30piWCM
Virtual phone bank training will be offered free by members of the Franklin County Democratic Party Sept. 1 at 3 p.m. at the home of Louis and Sandy Rice, 201 Kentucky Ave. in Sewanee. Anyone with a laptop, phone or smartphone is encouraged to join in by calling 678-613-5574.
The AEDC Woman's Club's first meeting of the new year is Sept. 5 with social hour at 9:30 a.m. at Arnold Lakeside Club followed by the meeting at 10 a.m. featuring Americana music artist Judy Paster. Everyone is welcome. Make reservations by Aug. 29 at noon by calling 931-393-2552 or 931-434-5415.
Everyone is invited to the Making A Difference Suicide Awareness Movement (MAD SAM) Unity Walk "Stamping Out Suicide" Sept. 14 from noon to 5 p.m. at the Red Roof Pavilion in Winchester City Park. Enjoy special music guest artist Alison McCormick, bingo, auction and a free barbecue dinner sponsored by Weaver Farms. For information on the MAD SAM memory wall call Gina Steele at 931-308-0574.
Fall Heritage Festival Sept. 20-22 in downtown Cowan celebrating the life, history, arts and culture of the Cumberland foothills with music, arts, crafts, living history kids zone, demonstrations, food, music, fireworks, cruise-in, Smokey and the Bandit Convoy, music by Bad Nayber, Jackwagon and Whey Jennings. Free admission and parking. Info., go to FallHeritageFestival.info. Facebook.com/FallHeritageFestival 931-563-3868.
Cardiopulmonary resuscitation class Sept. 23 at 1 p.m. at the Franklin County Senior Center, 74 Clover Dr., Winchester. Class has just six openings available for $20. Call the Franklin County Senior Center at 931-967-9853.
George Fraley Annual BBQ Supper
Everyone is invited to the George Fraley annual barbecue supper Sept. 28 between 5-9 p.m. at the Franklin County Annex, 839 Dinah Shore Blvd., Winchester. Join in for a celebration of the life and accomplishments of Rep. George Fraley.  Come out for the great food and stay for the fellowship and festivities. For tickets call Louise at 931-703-1043. Cost is $25 for adults, $15 for ages 10-17.
Heritage Day & Fall Festival
Tims Ford's Heritage Day and Fall Festival Oct. 12-13 from 9-5 p.m. at Tims Ford State Park. Enjoy demonstrations, reenactments, crafters and vendors, woodcarvers, food, games, live music, competitions and more. The event is free to the public.  For vendor application email Destiny.Adcox@tn.gov.
Tims Ford State Park will host a free trunk or treat at the Fairview Campground Oct. 25 at 5:30 p.m. To volunteer to set up a trunk or treat station email Destiny.Adcox@tn.gov. Trunkers participating should be ready between 5-5:30 p.m. Volunteers who register to set up a trunk or treat station may receive a retail or camping/cabin discount.
Tims Ford State Park will host a haunted hike on Devil's Step Island departing from Devil's Step Boat Ramp at 6:45 p.m. Oct. 25. Boats will depart every 15 minutes with the last boat departing at 9:30 p.m. Cost is $5 per person, $2.50 for children under 10 and registration is required at the Fairview camper check-in station the day/evening of the event. Enjoy a fire with cider, hot chocolate and s'mores in the boat ramp area. To volunteer to be a part of the haunted hike email Destiny.Adcox@tn.gov.
Fall Christmas Craft & Vendor Fair
Everyone is invited to a Fall / Christmas Craft Fair Oct. 26 from 8 a.m. to 3 p.m. at the Franklin County Annex building, 851 Dinah Shore Blvd., Winchester. Spaces to participate as a vendor are $30 payable at the Franklin County Senior Center, 74 Clover Dr., Winchester or email fcdirector@fcsc.comcastbiz.net or call the center at 931-967-9853. Reserve your space by Oct. 11.