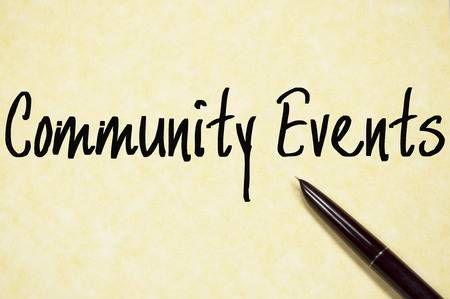 Al-Anon's "Peace and Serenity" group meets each Thursday from 7-8 p.m. at Winchester First United Methodist Church, 100 S. Jefferson St. in Winchester. The "Faith Alive" Al-Anon group meets Tuesdays at 7 p.m. at Faith Lutheran Church, 101 Bragg Circle in Tullahoma. The "Serenity Seekers" meet Mondays and Fridays at 7 p.m. at Serenity House, 313 Collins Ave. in Tullahoma. All who are concerned about a loved one's drinking are welcome.
Franklin County Farmers Market located on Dinah Shore Blvd. in Winchester, is open Saturdays from 7 a.m. to noon with local farmers offering vegetables, plants, meats, eggs and crafts.
Franklin County Senior Center invites everyone to join in for the following planned trips: Hawaii cruise Feb. 6-15, 2020; Myrtle Beach show trip Sept. 16-21; and Pigeon Forge and Smoky Mountains show trip Dec. 3-5. Contact Linda Weaver for details at the Center at 931-967-9853 or fcscctrips@gmail.com.
Academy for Life Long Learning
Everyone is invited to join the Academy for Life Long Learning today at noon in Lower Cravens Hall at 439 Kentucky Ave. in Sewanee. Dr. Robin Bates will speak on "Fantasy Literature: Hope for a Fallen World." Refreshments will be served and attendees may bring a sack lunch.
Spaghetti supper fundraiser
Everyone is invited to Franklin County Senior Citizens Center's spaghetti supper fundraiser today from 4-7 p.m. at the Senior Center located at 74 Clover Dr. in Winchester. Cost is $8 per plate with eat in or take out available. Meal includes spaghetti, salad, bread and drink. Entertainment provided by Kicking Kountry Band. For tickets call 931-967-9853.
Trish Brewton with TN State Health Insurance Assistance Program will be at Franklin County Senior Center June 6, 17 and 19 at 10 a.m.
The Franklin County Garden Club's 90th birthday celebration is Friday from 2-4 p.m. at Franklin County Library's meeting room, 105 S. Porter St., Winchester. RSVP 931-967-5311.
South Cumberland Conservative Network
South Cumberland Conservative Network will resume monthly educational meetings Saturday at 6 p.m. at 501 Cumberland St. in Decherd. The program is titled, "Domestic Terrorism:  The Threat in Our Backyard" featuring speaker Cathy Hinner author, expert and regular on WWTN 99.7 radio.  Light refreshments will be served.  All are welcome.
The United Daughters of the Confederacy Kirby-Smith Chapter 327 Sewanee meets at Oak Restaurant in Manchester, Saturday at 11 a.m.
Parents, grandparents, friends and siblings of children who have died are invited to Highland Rim Chapter of The Compassionate Friends' annual Balloon Release in Remembrance of our Children who have died before us on Sunday from 2-3:30 p.m. at Church of Christ at Cedar Lane, 1200 Cedar Lane, Tullahoma. Bring a potluck dish.
South Central Human Resources Agency will distribute U.S. Dept. of Agriculture commodities Tuesday from 10 a.m. to noon to eligible residents on a first come, first serve basis at the pavilion located at 1041 Wilton Circle in Winchester. For eligibility info. call SCHRA at 931-967-1438.
Fall prevention seminar Tuesday at 11 a.m. at Franklin County Senior Center by Kevin Wallace from Deaconess Home Care.
Free blood pressure checks at 11 a.m. each Tuesday in June at Franklin County Senior Center by Crystal Perry from Elk River Health and Rehab.
Smart phone use class Thursday at 3 p.m. at Franklin County Senior Center presented by Kathy Pack. Sign up for class at the senior center.
Franklin County Federated Republican Women's Club meets Thursday at 11 a.m. at Sunrise Restaurant in Decherd.
Kiwanis Summerfest June 15, 10 a.m. to 6 p.m. at Winchester City Park. Armbands $5 for blowups, games and activities. Vendor and craft fair. Duck derby $20 for chance to win $1,000. Miss TN Sparkle Beauty Pageant. For information email Yvonne Stewart at missmusicrow@gmail.com
Franklin County Democratic Party is hosting a bean supper and cornbread cook-off June 15 at 5 p.m. at Capitol Hill Community Center, AEDC Road, Estill Springs. Dinner starts at 5:30 p.m. with beans, cornbread, bratwurst and hot dogs, slaw, desserts and drink. Tickets $20 adult, $10 children (10-17 years) under 10 eat free. Half-hour swing dance lesson followed by dancing until 9 p.m. Enjoy face painting, prize drawings and fun for the entire family. Portion of proceed go to F.C. Prevention Coalition.
 Franklin County Senior Center will hold a membership meeting June 18 at 10:30 a.m. to vote on new board members. Bring a dish for a pot luck luncheon that follows.
A mobile health coach will provide mammography screenings at the Franklin County Health Department in Winchester on June 19, from 8–11 a.m.  To schedule a screening, call 423-495-4040 or 866-591-2254.
Lynchburg's Frontier Days
Lynchburg's 57th Annual Frontier Days and bull riding will be held June 20-21-22. Events include three nights and one full day of family fun, baby, dog, goat contests, bull riding and fireworks on Saturday night, live auction, carnival, a lot of music, River Chase Posse and more. For details, visit lynchburgtn.com.
Free fireworks show at Winchester City Park located next to the lake June 29 starting at dark.
Franklin County High School 35-year, Class of 1984 reunion is July 6 at Los Alamos in Winchester. Social time starts at 6 p.m. followed by dinner at 7 p.m. Dress is casual. Info., Beth Fraley Eavey, 931-691-8013 text only; Berleta Brannon Giles, 706-765-4466; Serbrinne Mosley, 931-307-1717.
Franklin County High School Class of 1969's 50-year reunion is July 26, from 6-10 a.m.  at Winchester Livery, 122 N. Jefferson St., Winchester.  Cost is $30 per person or $60 per couple. Make reservations by July 12 by mailing check or money order to Mike & Dianne Yates, 2811 Old Tullahoma Road, Winchester, TN 37398. Make check out to "Class of '69." Additional donations toward the reunion are appreciated.