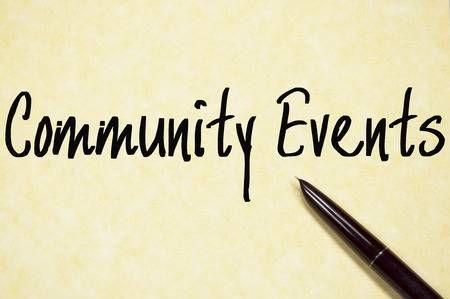 Al-Anon's "Peace and Serenity" group meets each Thursday from 7-8 p.m. at Winchester First United Methodist Church, 100 S. Jefferson St. in Winchester. The "Faith Alive" Al-Anon group meets Tuesdays at 7 p.m. at Faith Lutheran Church, 101 Bragg Circle in Tullahoma. The "Serenity Seekers" meet Mondays and Fridays at 7 p.m. at Serenity House, 313 Collins Ave. in Tullahoma. All who are concerned about a loved one's drinking are welcome.
Franklin County Farmers Market located on Dinah Shore Blvd. in Winchester, is open Saturdays from 7 a.m. to noon with local farmers offering vegetables, plants, meats, eggs and crafts.
Franklin County Senior Center invites everyone to join in for the following planned trips: Hawaii cruise Feb. 6-15, 2020; Myrtle Beach show trip Sept. 16-21; and Pigeon Forge and Smoky Mountains show trip Dec. 3-5. Contact Linda Weaver for details at the Center at 931-967-9853 or fcscctrips@gmail.com.
Tennessee Highway Patrol sobriety checkpoint at Hwy. 127 and Franklin / Coffee County line May 31 at 11 p.m.
Service honoring Confederate ancestors
The public is invited to join Peter Turney Chapter 1927, United Daughters of the Confederacy and White's Battery Sunday at 3 p.m. at Winchester City Cemetery for their annual event honoring our Confederate ancestors.   The Sons of the Confederacy will participate with a six-gun salute, flag history and taps.  Seating is limited. Please bring a chair if needed. 
South Jackson Goes Country auditions
Everyone with an interest is invited to audition for South Jackson Goes Country June 2 at 2 p.m. or June 3 at 6 p.m. at South Jackson Civic Center, 404 S. Jackson St. in Tullahoma. Come prepared with one or two memorized audition songs. Bring CD (one must be up-tempo), a headshot or come prepared to have one taken. Your audition songs will be considered for Act 1 or 2, Opry segment (children and adults), Songwriter Café, acting commercials and pre-show. If you cannot make those dates, call the civic center at 931-455-5321 and leave your contact info.
The Franklin County Chapter of National Active and Retired Federal Employees meets June 4 at 11:30 a.m. at the UT Space Institute cafeteria conference room. Info, 931-308-5943.
Spaghetti supper fundraiser
Everyone is invited to Franklin County Senior Citizens Center's spaghetti supper fundraiser June 6 from 4-7 p.m. at the Senior Center located at 74 Clover Dr. in Winchester. Cost is $8 per plate with eat in or take out available. Meal includes spaghetti, salad, bread and drink. Entertainment provided by Pure Country band. For tickets call 931-967-9853.
The Franklin County Garden Club's 90th birthday celebration is Friday from 2-4 p.m. at Franklin County Library's meeting room, 105 S. Porter St., Winchester. RSVP 931-967-5311.
South Cumberland Conservative Network
South Cumberland Conservative Network will resume monthly educational meetings June 8 at 6 p.m. at 501 Cumberland St. in Decherd. The program is titled, "Domestic Terrorism:  The Threat in Our Backyard" featuring speaker Cathy Hinner author, expert and regular on WWTN 99.7 radio.  Light refreshments will be served.  All are welcome.
Parents, grandparents, friends and siblings of children who have died are invited to Highland Rim Chapter of The Compassionate Friends' annual Balloon Release in Remembrance of our Children who have died before us on June 9 from 2-3:30 p.m. at Church of Christ at Cedar Lane, 1200 Cedar Lane, Tullahoma. Bring a potluck dish.
South Central Human Resources Agency will distribute U.S. Dept. of Agriculture commodities June 11 from 10 a.m. to noon to eligible residents on a first come, first serve basis at the pavilion located at 1041 Wilton Circle in Winchester. For eligibility info. call SCHRA at 931-967-1438.
Franklin County High School 35-year, Class of 1984 reunion is July 6 at Los Alamos in Winchester. Social time starts at 6 p.m. followed by dinner at 7 p.m. Dress is casual. Info., Beth Fraley Eavey, 931-691-8013 text only; Berleta Brannon Giles, 706-765-4466; Serbrinne Mosley, 931-307-1717.
FCHS Class of '69 reunion
Franklin County High School Class of 1969's 50-year reunion is July 26, from 6-10 a.m.  at Winchester Livery, 122 N. Jefferson St., Winchester.  Cost is $30 per person or $60 per couple. Make reservations by July 12 by mailing check or money order to Mike & Dianne Yates, 2811 Old Tullahoma Road, Winchester, TN 37398. Make check out to "Class of '69." Additional donations toward the reunion are appreciated.