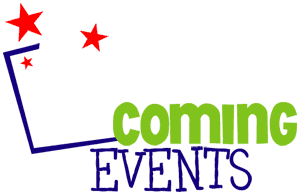 Lynchburg Music Fest auction
Al-Anon's "Peace and Serenity" group meets each Thursday from 7-8 p.m. at Winchester First United Methodist Church, 100 S. Jefferson St. in Winchester. The "Faith Alive" Al-Anon group meets Tuesdays at 7 p.m. at Faith Lutheran Church, 101 Bragg Circle in Tullahoma. The "Serenity Seekers" meet Mondays and Fridays at 7 p.m. at Serenity House, 313 Collins Ave. in Tullahoma. All who are concerned about a loved one's drinking are welcome.
Franklin County Senior Center invites everyone to join in the Metropolis Casino trip Oct. 24. Contact Linda Weaver at the Center at 931-967-9853 or fcscctrips@gmail.com.
The Multi-County Cancer Support Network's 26th annual Walk-A-Thon is set for Friday from 6-11 p.m. in the football stadium located at 839 Dinah Shore Blvd., beside the Franklin County Annex Building in Winchester. Enjoy a night of entertainment, kids' zone, prizes, food and fun. Admission is free.
The community is invited to an art reception for Decherd Elementary School's Art Show Friday from 3-5 p.m. at the Artisan Depot, 204 Cumberland St. E. in Cowan. Students will display art they've created of adoptable animals from Animal Harbor. A donation jar will be provided for Animal Harbor, so please bring spare change or a bag of dog food. Refreshments will be served. While there check out the community show, "All Creatures" and the members' show, "Texture, Layers and Beauty."
Benefit chili supper Cruise-in & auction
Benefit in memory of Spencer Crownover Saturday starting at 3 p.m. at Capitol Hill Community Center located at 5631 AEDC Road, Estill Springs. Enjoy a cruise-in, chili supper and singing from 3-6:30 p.m. A live auction starts at 7 p.m. Money raised helps Kristy Crownover with medical bills and other needs. Donations accepted at Citizen's Tri-County Bank under "Danny Perry for Spencer Crownover." Info., 931-636-1057 or 931-691-4604.
Ribbon cutting/Grand opening
Everyone is invited to the grand opening and ribbon-cutting ceremony Saturday at 10 a.m. at the BlueCross Healthy Place at Huntland City Park. Following the ribbon-cutting ceremony, the park will open.
Everyone is invited to the Making A Difference Suicide Awareness Movement (MAD SAM) Unity Walk "Stamping Out Suicide" Saturday from noon to 5 p.m. at the Red Roof Pavilion in Winchester City Park. Enjoy special music guest artist Alison McCormick, bingo, auction and a free barbecue dinner sponsored by Weaver Farms. For information on the MAD SAM memory wall call Gina Steele at 931-308-0574.
South Cumberland Conservative Network
South Cumberland Conservative Network meets Saturday at 5:30 p.m. for a meet and greet at 300 1st Ave. NW, Winchester featuring State Executive Committeewoman, Cyndi Miller.  The program will be on education, fiscal responsibility in government and pro-life causes.  program starts at 6 p.m.
Tennessee Valley Woodworkers
The September meeting of the TN Valley Woodworkers Club will be held Tuesday at 6:30 p.m. at the University of Tennessee Space Institute (UTSI), Room H111. UTSI is located at 411 B.H. Goethert Pkwy, Tullahoma. The program will feature a program by Steve Shores on his Christmas Tree ornaments. For more information on meetings and club activities please check the club's website: tnvalleywoodclub.org Everyone is welcome to attend.
Everyone is urged to give blood Wednesday from 8 a.m. to 3 p.m. at the Franklin County High School gym during a blood drive coordinated by the Health Occupations Students of America. Walk-ins and community members welcome. If you are healthy, 17 or older (16 with parental consent), have a photo ID and weigh 110 pounds or more, you may be eligible to give blood through the American Red Cross.
Advisory Council on Aging  & Disability
South Central Tennessee Advisory Council on Aging and Disability quarterly business meeting Wednesday at 10 a.m. at 101 Sam Watkins Blvd. in Mt. Pleasant. 931-379-2929.
SCHRA Head Start/Early Head Start
South Central Human Resource Agency Head Start / Early Head Start policy council meeting Sept. 19 at 10:30 a.m. at the Fayetteville central office. 931-433-7182.
Fall Festival Beauty Pageant
Fall Heritage Festival Beauty Pageant Sept. 20, 6 p.m. on Tennessee Avenue in Cowan. Pageant attire or Sunday best. Entry fee $25, with sibling discount of $20 each for two or more from same family. Entry deadline Sept. 18 at 4 p.m. Applications at Cowan City Hall, Cowan Development, Belles and Beaus. Visit www.fallheritagefestival.info/beauty-pageant-2/ or contact Yvonne Stewart at 931-308-5754 for more information.
Free admission to the Fall Heritage Festival Sept. 20-22 in downtown Cowan celebrating the life, history, arts and culture of the Cumberland foothills with music, arts, crafts, living history, kids zone, demonstrations, pageant, food, music, fireworks Friday and Saturday, cruise-in with Smokey and the Bandit convoy, music by Bad Nayber, Jackwagon, Double Shot, Cagney Frizzel, Cody McCarver and Whey Jennings. Sunday music by Worth the Struggle, Sims Family and Stillwater Bluegrass. Free parking. For more information go to FallHeritageFestival.info. Facebook.com/FallHeritageFestival or Facebook.com/FallHeritageFestival. 931-563-3868.
Cardiopulmonary resuscitation class Sept. 23 at 1 p.m. at the Franklin County Senior Center, 74 Clover Dr., Winchester. Class has just six openings available for $20. Call the Franklin County Senior Center at 931-967-9853.
Rural Strong TN Bus Tour stop
The U.S. Small Business Administration and the U.S. Department of Agriculture, along with other small business resources, will make a Rural Strong Tennessee Bus Tour stop Sept. 24 from 10 a.m. to 2 p.m. at the Winchester Livery, 122 N. Jefferson St. in Winchester to provide information about business opportunities and networking with SBA, USDA and other small business resources.
Cowan Commercial Club meets Sept. 26 at 6 p.m. at Simpler Times, 102 E. Cumberland St., Cowan. Update provided on officer nominations, fall membership drive, fall festival and fall season. Membership and participation open to area residents and business owners. Visit www.cowancommercialclub.com.
The Franklin County Chamber of Commerce invites everyone to Casino Night Sept. 28 from 6-9:30 p.m. at the Franklin County Country Club. Chamber members $40, non-members $50. Tickets available at the Chamber office or call 931-967-6788.
George Fraley annual BBQ supper
Everyone is invited to the George Fraley annual barbecue supper Sept. 28 between 5-9 p.m. at the Franklin County Annex, 839 Dinah Shore Blvd., Winchester. Join in for a celebration of the life and accomplishments of Rep. George Fraley.  Come out for the great food and stay for the fellowship and festivities. For tickets call Louise at 931-703-1043. Cost is $25 for adults, $15 for ages 10-17.
Everyone is invited to a candlelight service Sept. 28 at 5:30 p.m. at Cowan Montgomery Cemetery in Cowan. The candlelight service will be followed by the service at 6:30 p.m. Rainout date is Oct. 5.
American Red Cross blood drive Oct. 1 from 2-6 p.m. at Belvidere Mennonite Church, 9805 David Crockett Pkwy. W., Belvidere.
Ninth annual AngelFest Oct. 4 starting at 4:30 p.m. on University Ave. in Sewanee featuring The Eaglemaniacs in concert, family activities, vendors, food, reverse raffle and much more. Free admission.
Heritage Day & Fall Festival
Tims Ford's Heritage Day and Fall Festival is Oct. 12-13 from 9 a.m. to 5 p.m. at Tims Ford State Park. Enjoy demonstrations, reenactments, crafters and vendors, woodcarvers, food, games, live music, competitions and more. The event is free to the public.  For vendor applications, email Destiny.Adcox@tn.gov.
American Red Cross blood drive Oct. 25 from 1-7 p.m. at Winchester Church of Christ, 1230 S. College St., Winchester.
Tims Ford State Park will host a free trunk-or-treat event at the Fairview Campground Oct. 25 at 5:30 p.m. To volunteer to set up a trunk-or-treat station, email Destiny.Adcox@tn.gov. Trunkers participating should be ready between 5-5:30 p.m. Volunteers who register to set up a trunk or treat station may receive a retail or camping/cabin discount. Devil's Step Boat Ramp will be closed all day for Halloween events. The ramp area can be used for parking for the haunted hike and the trunk or treat, but will be closed to all boat traffic.
Tims Ford State Park will host a haunted hike on Devil's Step Island departing from Devil's Step Boat Ramp at 6:45 p.m. on Oct. 25. Boats will depart every 15 minutes with the last boat departing at 9:30 p.m. Cost is $5 per person, $2.50 for children under 10 and registration is required at the Fairview camper check-in station the day/evening of the event. Enjoy a fire with cider, hot chocolate and s'mores in the boat ramp area. To volunteer to be a part of the haunted hike, email Destiny.Adcox@tn.gov.
Fall Christmas Craft & Vendor Fair
Everyone is invited to a Fall / Christmas Craft Fair Oct. 26 from 8 a.m. to 3 p.m. at the Franklin County Annex building, 851 Dinah Shore Blvd., Winchester. Spaces to participate as a vendor are $30 payable at the Franklin County Senior Center, 74 Clover Dr., Winchester or email fcdirector@fcsc.comcastbiz.net or call the center at 931-967-9853. Reserve your space by Oct. 11.
The Southern Tennessee Ladies Society's Annual Holiday Market is Nov. 1-2 starting at 9 a.m. in the Franklin County Annex Building located at 839 Dinah Shore Blvd. in Winchester. Shop from 53 indoor booth spaces filled with boutique-style arts and crafts. Stay the day and eat at their concession stand featuring delicious hot and cold foods as well as baked goods to freeze for the holidays. Applications are being accepted for booth sales. Download an application and booth layout at www.southerntnladies.com/Activities.html or email Sandi at stlsholidaymarket@gmail.com. STLS is a non-profit 501(c)(3) organization with all proceeds from the sale of booth spaces, food items and goods benefiting their Scholarship Foundation.