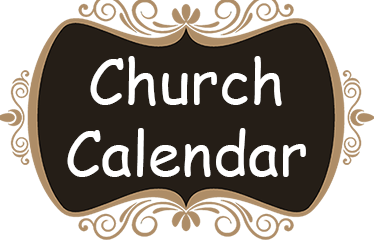 Wesley Heights United Methodist Church's annual pecan sale offers one pound of halves or mixed pecan pieces for $11 or a 12 ounce bag of chocolate covered halves for $10. Pecans will be available for pickup at the church on Nov. 9. Place orders by Sept. 27 by leaving a message at 931-455-3988.
End Time Bible study is each Tuesday at 7 p.m. at Pelham Valley Community Center. Info., Wayne King, 931-273-8644. All are welcome.
Gospel singing Saturday from 6-8 p.m. at Hardee's in Decherd featuring The Old Time Christians. Info., booking, 931-273-5739.
Bobbi  Marshall will speak on, "Transgender Life"  Sunday at 10 a.m. at the Unitarian Universalist Church, 3536 New Manchester Hwy. in Tullahoma. Everyone is welcome.  Refreshments and discussion period follow.  Info., 931-455-8626 www.tullahomauu.org.
The Cowan church of Christ will host a gospel meeting Sept Sunday through Thursday with Bill Cantrell preaching. Sunday Bible study is at 9:30 a.m. Worship services are at 10:30 a.m. and 6 p.m.  Services Monday through Thursday are at 7 p.m.  All are invited.
All widows are invited to the Wings of Hope Widows Ministry meeting featuring bingo and a snack Monday at 1 p.m. at the First Missionary Baptist Church, 317 3rd Ave S.E. in Winchester. Please bring an unwrapped gift for a bingo prize. Visit www.WingsofHopeWidowsMinistry.com.  To get a "Chicken Soup" bag for a new widow or for more information, call Pam Brown at 931-703-9515.
Family communication program
Unitarian Universalist Church of Tullahoma, 3536 New Manchester Hwy., Tullahoma, will host a class titled "Introduction to Nonviolent Communication" starting Sept. 19 at 6 p.m. The study group will last 14 weeks and participants will learn how to transform rigid thinking and judgmental language to an enriching, non-threatening method of resolving conflict and tension. The program is open to the public and everyone is welcome. For info., contact Jim or Cas Czarnezki at 641-451-7348 or email czarnezki@netscape.net.
Free block party at Riva Lake Baptist
The community is invited to a free block party Sept. 21 from 10 a.m. to 2 p.m. at Riva Lake Baptist Church, 44 Riva Lake Road, Winchester. Enjoy free activities for all ages including bounce houses, corn hole, bingo and much more. Free burgers and hot dogs and more. One free 8x10 portrait per family. The Sims Family will sing. All are welcome.
Grocery / food distribution
Christ the King Anglican Church, located at 1231 Cumberland St., Decherd, in association with Feed AmericaFirst, will distribute food and groceries to those in need in the community on a first-come, first-serve basis Sept. 21 beginning at 9 a.m.
Gospel singing Sept. 21 from 6-8 p.m. at Hardee's in Decherd featuring Greg Finch and Robert and Brenda Perry. Info., booking, 931-273-5739.
Everyone is invited to homecoming Sept. 28-29 at Cowan First Baptist Church, 316 W. Cumberland St. in Cowan. The Gardners will perform Sept. 28 at 6 p.m. The Sept. 29 celebration service will be at 10:25 a.m. followed by a covered dish luncheon in the fellowship hall.  Info., 931-967-7506 or log on to www.cowanfirstbaptist.org.
Huntland Missionary Baptist Church, 306 Alabama St., Huntland, invites everyone to a singing Sept. 29 at 10:30 a.m. featuring The Modesits. Enjoy a fellowship meal following the singing. Bring a covered dish. Pastor Bruce Shockley welcomes everyone.