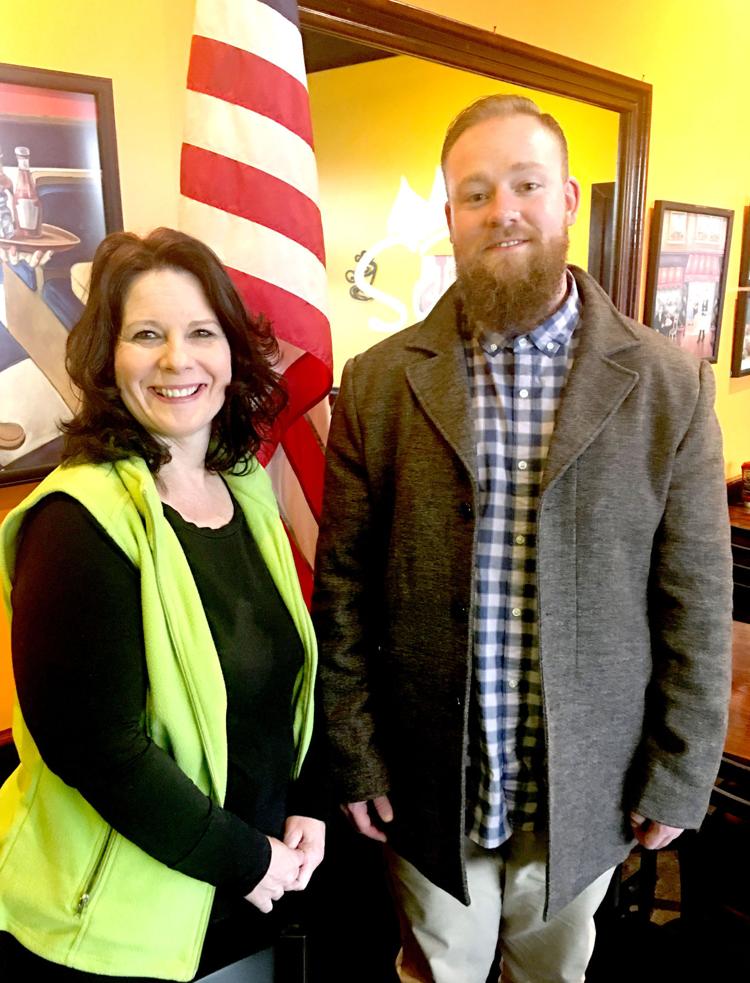 AM Rotary Club Program Director Stephen Mason of Pelham recently addressed the AM Rotary Club about the creation of a men's Christ-centered addiction treatment facility referred to as The Mosaic Way.
Mason was the guest of AM Rotarian Tabatha Curtis.
Mason explained that The Mosaic Way program uses the Bible to take men through a Christ-centered therapeutic process of discipleship.
"We use the beautiful landscapes of the foothills of the Cumberland Plateau in Grundy County as a backdrop for recreational therapy," Mason said.
With a personal history of an addiction and recovery cycle, Mason explained how he was led to an experience in Memphis that changed his life and gave him the inspiration to become involved in his current project.
"I was subjected to a tough-love environment there in Memphis after having spent time in the Franklin County Jail," he said. "They gave me the courage to overcome the challenges of addiction once and for all, and I want to share these possibilities with men in this new setting. I am a graduate of our local Drug Court."
An outgrowth of Pastor Kenny Green's New Beginnings Church, the program also provides for the services of licensed therapist Jamie Bennett and an administrative coordinator to house seven men for one year providing therapy sessions, onsite pastoral care, spiritual formation, onsite job skill training and an environment conducive to discovering a life of freedom in Christ.
"We use equine therapy, although I myself do not ride horses, hiking trails along the Cumberland State Park, Foster Falls and fireside process groups and talk therapy sessions under the stars," Mason said. "This way, the men overcome any addictions and core issues that are keeping them from the fullness of freedom and the abundant life in Christ."
The center envisions future fundraising activities to augment the church's support, a banquet to celebrate their achievements, and a possible 5K run.
The Franklin County AM Rotary Club meets each Thursday at 7 a.m. at SUNRISE (The Breakfast Place) for breakfast, fellowship, a business meeting and informative programs. The public is welcome to attend at any time.