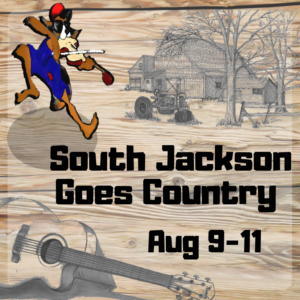 The South Jackson Civic Center in Tullahoma will present South Jackson Goes Country Aug. 9-10 at 6:30 p.m. and Aug. 11 at 2 p.m.
The South Jackson Civic Center will be presenting music, comedy and dance during this amazing and exciting hit show in its 40th year.
The on-stage commercials are portrayed by the many illustrious characters that grace their Country stage. The show gets bigger and better every year, so be sure not to miss what promises to be their best one yet.
Tickets are $16 in advance and $18 at the door
Students tickets are $14 in advance and $16 at the door.
Go to SouthJackson.org or call 931-455-5321 for more information. The South Jackson Civic Center is located at 404 South Jackson St. in Tullahoma