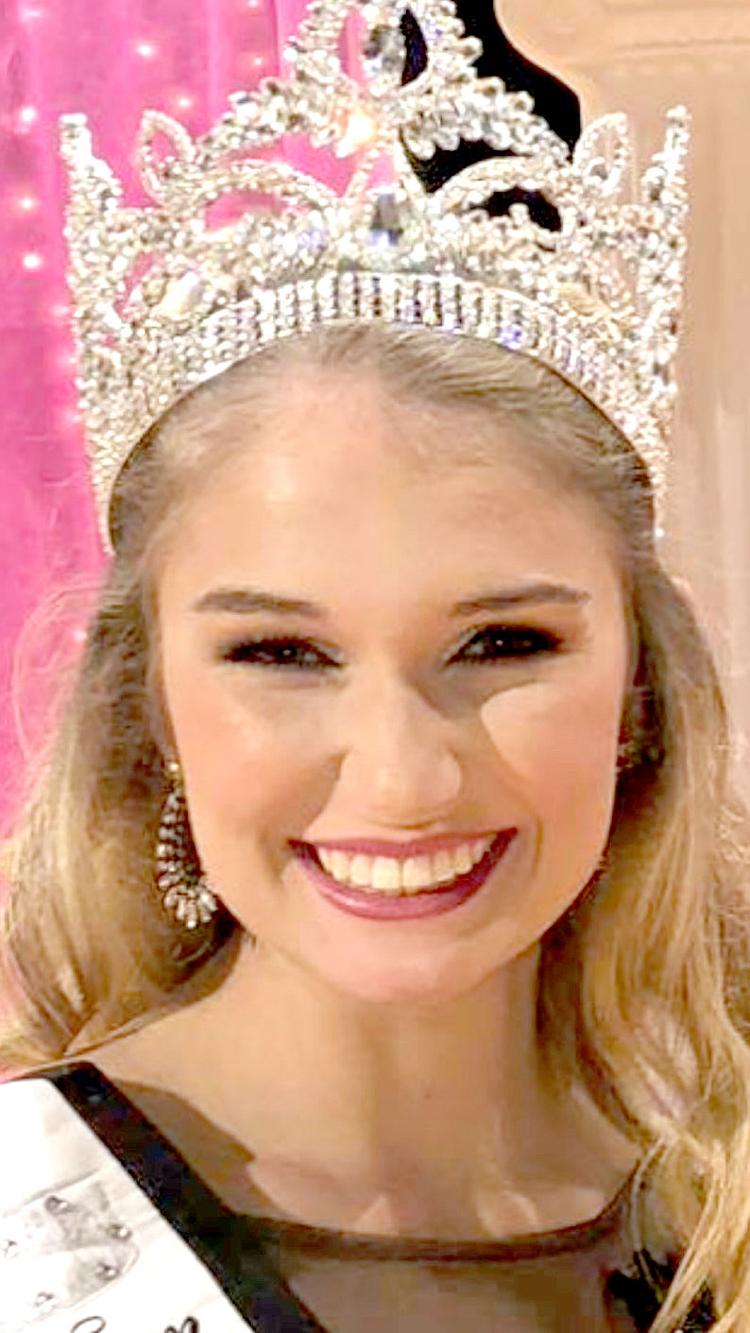 Franklin County's 2018 Fairest of the Fair Queen 19-year-old Shaynee Syler, will represent Franklin County in the Tennessee Fairest of Fair Pageant on Jan. 19 in Nashville.
Syler, a sophomore at Motlow State Community College, is the daughter of Norma and Butch Robertson and Amy and Craig Syler.
Cindy Henn, local director for the Franklin County Fairest of the Fair Pageant, said, "Shaynee will compete with contestants from 54 other counties in Tennessee for this most prestigious state title."
Syler won the local title of Franklin County Fairest of the Fair in October of 2018, during the Franklin County Fair festivities.
"The Franklin County Fair Board is most pleased to have Shaynee as our county's queen," Henn said. "She is such a well-rounded, young woman."
Syler is involved in various community service areas including, but not limited to, Franklin County Rotary Club and Habitat for Humanity and is currently serving as a student government association senator.  Syler also serves as the president of the Phi Theta Kappa Honor Society at Motlow College and was the recipient of a Study Abroad Scholarship which allowed her to complete a one-month biology study in the Galapagos Islands of Ecuador.
In the past, Syler has been involved in the Future Farmers of America, holding an office for the Health Occupations Society of America. She was a cheerleader throughout her middle and high school years and continues that sport at Motlow.
"Shaynee is vested in Franklin County and is making sure everyone knows where Franklin County is on the map," Henn said. "In the 12 years that Franklin County has held the fair and its Fairest of the Fair Pageant, Shaynee has won the title two other times in different age divisions and I know she will do a great job at representing us."
Henn continues, "Shaynee exudes such intelligence for her age, is a true beauty and such a fantastic young lady. Once crowned as the Fairest of Fair Queen for 2018, she jumped right into her duties and has been an outstanding role model for others to follow."
 Each year, Henn said the Franklin County Fair Board is excited to send a representative to vie for the state title.
"Previous queens have represented our county so well and we know that Shaynee will do the same," Henn said.
Syler has spent the past few months preparing for the upcoming state competition. 
"With her beauty, grace and intelligence, accompanied with the knowledge of Franklin County and its fair, I have reason to believe that Shaynee will excel in this endeavor," Henn said. "She will truly win over the judges with her kind heart, loving smile and overall beauty."
The Tennessee Fairest of the Fair Pageant is just one highlighted event of the 96th annual Tennessee Association of Fairs Convention. Visit their Facebook page "Franklin County Fair TN" from Jan. 17-19 to see highlights of the Franklin County Fair's participation as well as updates and photos of Queen Syler during the competition.