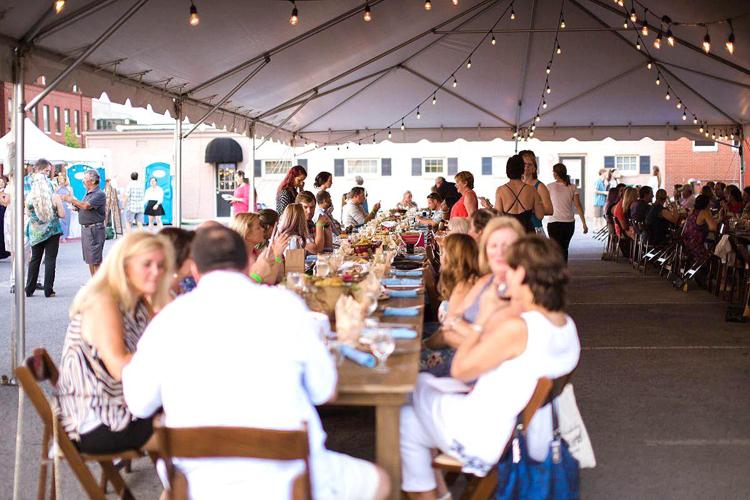 The sixth annual Winchester Farm to Table Dinner will be held Aug. 3 in downtown Winchester.
Everyone is invited to enjoy a lovely dinner created using locally sourced ingredients prepared by a local chef. The event will be held outside on North Jefferson Street in front of the Winchester Livery beginning with a cocktail hour at 6:30 p.m.
In case of inclement weather, the event will be moved inside the Winchester Livery.
Tickets are $100 per person. All proceeds go to the nonprofit Downtown Winchester with its mission of cultivating and supporting a sustainable, vibrant downtown filled with a successful mix of businesses ready to satisfy the cultural, residential, and entertainment needs of the different segments of the community.
The ticket price includes an intimate dining experience offering a full course meal prepared by local chef, Silver Spoon Catering, local craft beer by Backwoods Carboys Brew Club, local wine from Beans Creek Winery, local artisan vendors, live music by Tim Cannon, door prizes, a keepsake Winchester Farm to Table wine glass and more.
The Winchester Downtown Program Corporation's Farm to Table Dinner was created to cultivate a healthy community by promoting locally grown, nutritious food through an intimate dining experience, filled with gourmet food prepared by a local chef and regionally sourced beverages; while supporting a sustainable, and vibrant historic downtown.