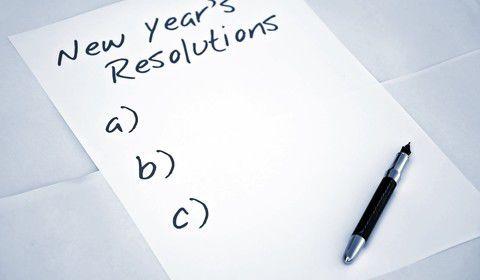 Studies show that the most common New Year's resolutions made each year include, losing weight, exercising more, and quitting smoking.
While 32 percent of folks didn't bother making any New Year's resolutions in 2018, the other 68 percent had big aspirations.
There was a three-way tie last year for the most common resolutions, according to a YouGov poll. Thirty-seven percent planned to eat healthier in 2018, get more exercise and save money.
Also on the list of plotted resolutions last year were: 24 percent wanted to focus on self-care; 18 percent hoped to read more; 15 percent wished to make new friends; 15 percent planned to learn a new skill; 14 percent wanted to concentrate on getting a new job in 2018; and 13 percent simply planned to take up a new hobby.
Other popular resolutions included: managing debt, getting a better education, reducing stress and taking a trip or volunteering.
According to U.S. News, approximately 80 percent of resolutions fail by the second week of February, so the odds are against you. But, at least one person has been able to keep one resolution each year and that is author D.S. Mixell who says, "Many years ago, I made a New Year's resolution to never make New Year's resolutions... it's been the only resolution I've ever kept!"
Contemporary Turkish playwright, novelist and thinker Mehmet Murat Ildan may offer the best suggestion of all. He advises, "Let all the failures of your past year be your best guide in the New Year!"