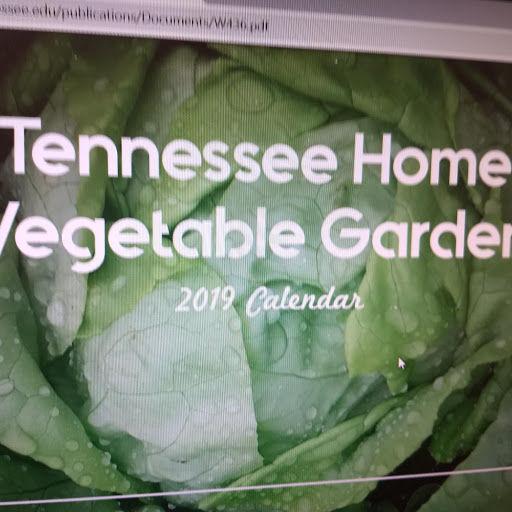 The 2019 Tennessee Home Vegetable Garden Calendar is available for free from UT Extension.
Gardeners across the state can utilize this resource to plan for the coming growing season. The calendar also includes research crop spotlights and management tips.
What's the big deal about dicamba? — Farmers are advised to follow EPA guidelines when applying pesticides containing dicamba, and the University of Tennessee Institute of Agriculture is serving to educate them regarding proper application.
The Tennessee Department of Agriculture is working with UT weed specialists and pesticide manufacturers to expand training opportunities, with options online and in-person at County Extension offices and regional grain conferences. Training is expected to be available by January 15. Contact Ginger Rowsey, 731-425-4768 or grtice@tennessee.edu to learn more about dicamba education available from UTIA.
Brrr, it's cold outside — The UT College of Veterinary Medicine reminds you to protect your animals from harsh weather.
In the cold winter months, remember to make sure your outdoor animals are sheltered from bitter winds, have a good supply of food, and access to plenty of fresh water. Contact Sandra Harbison, 865-974-7377, sharbiso@utk.edu.
UTIA research poised to transform nursery industry — Researchers with the University of Tennessee Institute of Agriculture are among the agricultural scientists to test a new technology that will allow nursery producers to use significantly reduced amounts of pesticides to produce their crops.
The technology involves revolutionary sprayer technology that utilizes a laser, sensors and variable-rate nozzles along with a complex algorithm that allows the sprayer to "see" a plant, detect its size, shape and density and then apply just the right amount of pesticide needed in real-time.
Nationally, nursery production contributes more than $4.2 billion to the economy. To learn more read here and contact Patricia McDaniels, 615-835-4570 or pmcdaniels@tennessee.edu.