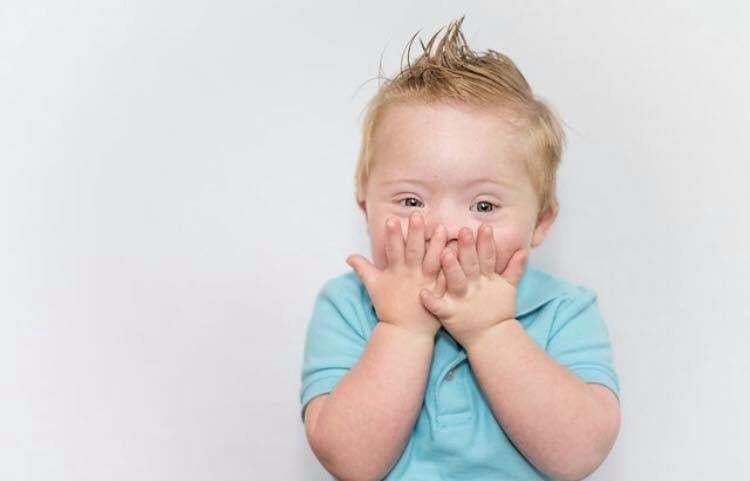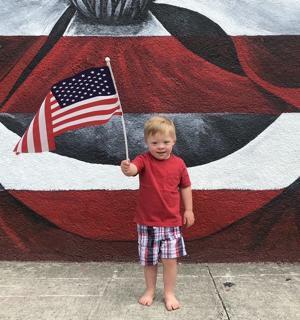 Local preschooler Jaxx Jones will be featured on the big screen in the heart of New York City as part of the National Down Syndrome Society's annual Times Square video presentation to kick off Down Syndrome Awareness Month.
Down Syndrome Awareness Month is observed in October, but the video, which features the images 500 Downs children from across the country, will air Sept. 14, the morning of the society's Buddy Walk.
Jaxx is one of 10 children from Middle Tennessee to be featured in the video and the only one from south of Nashville.  He is the son of Windi & Eric Jones.
Every year, the NDSS reminds the world about the gifts that people with Down Syndrome bring to their communities through a special video presentation on a jumbo screen in Times Square.
The featured photography highlight children like Jaxx as well as teens and adults working, playing or learning alongside friends and family. The collective images promote acceptance and inclusion, which is the foundation of the society and its National Buddy Walk Program.
The Down Syndrome Society reached out to members to submit pictures.
Jaxx's mother, Windi, praised the National Down Syndrome Society for all it has done for Jaxx and children like him throughout the country.
Children with Down Syndrome often require extensive surgeries, sometimes at birth and in early years. They are five times more likely than average to be diagnosed with cancer. The Down Syndrome Society helps families cover these various medical expenses, provides toys, and in some cases has even purchased Predators hockey tickets for families dealing with Downs.
The mission of the NDSS is to be the leading human rights organization for all individuals with Down syndrome.
The society provides state-of-the-art, comprehensive programming to all individuals and their families and hosts Buddy Walks all over the country to raise money and awareness for the most prevalent and least studied chromosomal disorder.
Jaxx, 5, is very excited to be included in this year's Time Square video. He will be soon be joining older sister Teagan, 7, at Farrar Elementary and has another sister, AddiGrace, 14, currently attending Tullahoma High School.