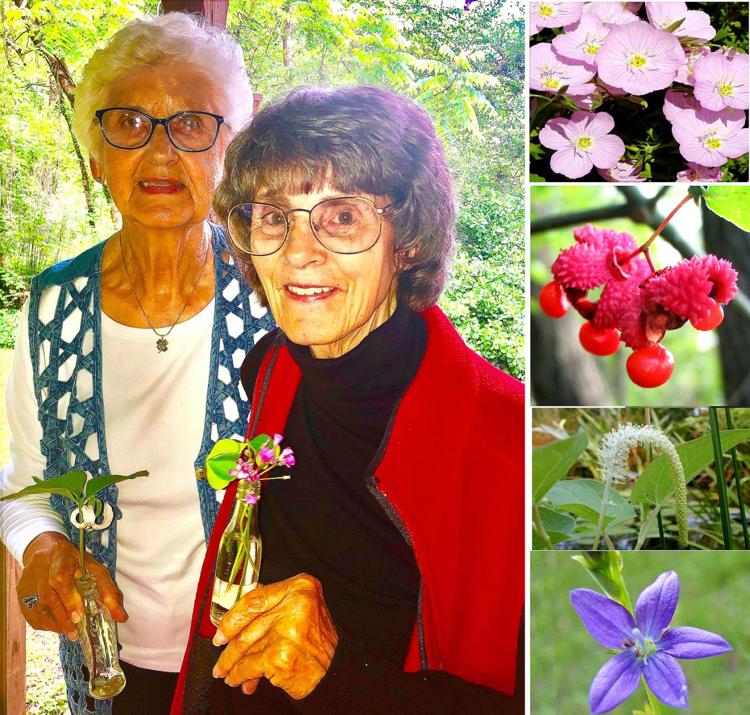 The eighth annual Best Bloom of the Village contest was held Saturday at historic Falls Mill in Belvidere with three winners announced.
The contest is held in memory of Christine Lee Wilce (1922-2013) and co-hosted by Mrs. Wilce's niece and nephew, Mrs. Krislyn Robinson and Dr. Michael Hill.
This year's contest asked contestants to enter only true wildflowers found in nature and not cultivated or planted in any way.
Hill said, "We saw several new species of wildflowers this year."
Robinson noted, "We had 21 entries, which is nearly 50 percent more than the number from last year."
The varied assortment of beautiful wildflower entries seemed to cover the full range of blooming May wildflowers in this area, varying from a delicate rare violet to a pompous and prickly purple thistle.
Entries included such graceful specimens as the striking trillium, regal daisy, feminine Queen Anne's lace and several others that symbolized many colors of the rainbow.
The flower judge was Falls Mill co-owner John Lovett, who was gracious enough to host the event on her property in Belvidere.
Prizes were awarded for first, second and third place.
Margaret Custer of Winchester was presented with the first-place prize of $250, for her superb nodding trillium, also colloquially known as nodding wakerobin or whip-poor-will flower.
The second prize of $125, was awarded to JoAnne Coutta of Winchester for her delicate violet wood sorrel, a member of the sour grass or sour trefoil family.
"This was an especially rare and beautiful entry," Hill said of Coutta's entry.
The third-place prize of $75 was awarded to Serenity Stonum of Winchester for her lovely showy evening primrose, also known as a Mexican primrose.
Honorable mentions include a hearts-a-bustin entered by KayLee Robinson, a lizard's tail entered by Krislyn Robinson and a Venus' looking-glass entered by Carole Sheppard, daughter of the late honoree.
The registration table was decorated with blooms from a 100-year-old rose bush that Mrs. Wilce once owned, along with several sweet-smelling mock orange blossoms.
Freshly baked cookies were provided as light refreshments for all by Wilce's grand-niece, Callie Pearl Robinson.
"Tennessee is a state of unparalleled beauty," Hill said, "and having an afternoon in the springtime to reflect on and learn about her wildflowers, lets us know there are quiet hidden treasures of beauty decorating her meadows and stream-banks, that are just another of Tennessee's simple gifts to us."