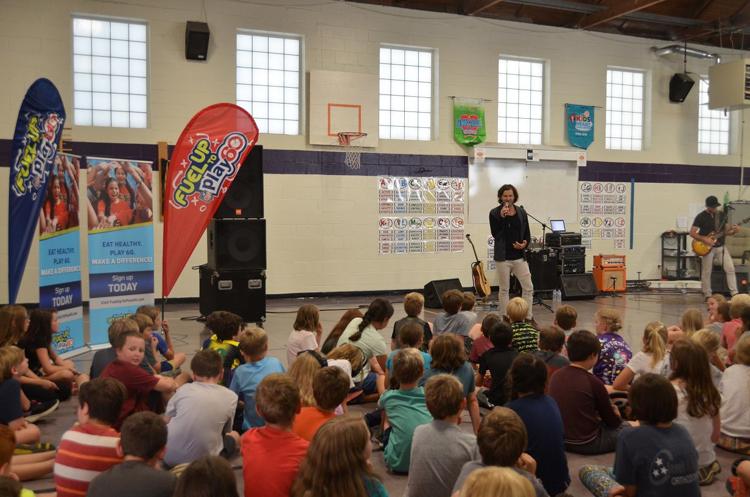 International recording artists Nate and Quinn Williams recently brought their "Beautiful U" tour to Sewanee Elementary School students.
The  duo provided musical entertainment and discussed bullying, the importance of healthy nutrition and character education. The concert was sponsored by Coordinated School Health, School Nutrition and Prevention Coalition. 
In addition, Fuel Up to Play 60, a national health and wellness program founded by the NFL, has awarded SES a $2,000 grant that will be used  to make upgrades to the school playground and purchase a mobile cart to be used for breakfast in the classroom.