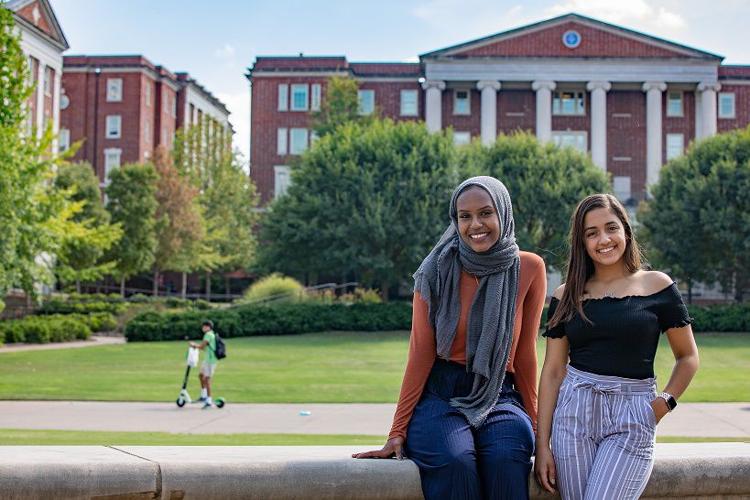 Rotary-sponsored Interact Club, a service organization for young people, is making a difference not only in the communities it serves, but also in the lives of the youth who participate in it.
Positive educational outcomes for students have long been associated with the degree to which a student engages in extracurricular and cocurricular activity. Success in college is strongly related to precollege academic preparation and achievement.
Two former Lavergne High School and Motlow State students are firm evidence of this fact: Duretti Ahmad, daughter of immigrants from Ethiopia who moved to Nashville in 1999, and Shery Girgis, daughter of Egyptian immigrants who moved to Nashville when she was four.
Both Duretti and Shery, now attending Vanderbilt University as freshmen in pre-medicine programs, were very active as Lavergne High School students who, among other activities, participated in Interact Club. They were also Dual Enrollment students at Motlow.
The purpose of Interact is to provide opportunity for young people to work together in a world fellowship dedicated to service and international understanding, giving them an opportunity to participate in fun and meaningful community service projects. Interact Club is self-supporting and self-governing, thus encouraging the development of leadership skills.
"Through Interact I was able to meet a lot of city and Rotary officials from whom I received motivation," said Girgis. "Interact was a way for me to give back to my community and allowed me to see that I could make a difference. From that involvement I have brought forward a sense of confidence that now supports me as a student at a large university, Vanderbilt, in a much larger city setting."
Being a freshman at a major university in a city the size of Nashville can be, to say the least, intimidating.
Duretti and Shery are successfully navigating the rigors of college by continuing to dedicate themselves to meaningful involvement through extracurricular activities such as the Black Student Association, the Muslim Student Association, and Vanderbilt Dance Marathon that raises funds for Children's Hospital.
"Interact allowed me to be active and contribute to my community even though I was in high school," said Ahmad. "It taught me how to balance things between academic demands and yet be involved in outside projects. Interact gave me motivation and confidence to pursue my goals."
Ahmad and Girgis, according to Lieutenant Colonel Robert "Glenn" Shirley, Senior Army Instructor at LaVergne High School, "Both truly exemplify the immigrant mentality of working hard, being courageous, and pursuing their dreams and aspirations with vigor and relentless determination."
Students who participate in extracurricular activities such as Interact gain substantially in interpersonal self-esteem, a key ingredient to academic success.
Stephanie Black, Interact Club sponsor at LaVergne High School, witnesses the impact programs such as Interact, and Dual Enrollment have on the development of students.
"My personal view of dual enrollment, along with TN Promise and Interact, is the perfect marriage," said Black. "We give the youth a chance at two years of low or no cost education (through Promise), while still earning it through discipline of grades and time management. The requirement of volunteering aids in community needs being filled and recognized, and mentors the youth to be great stewards of our future."
The Tennessee Promise scholarship program carries with it a community service requirement for recipients and employs the same principal as Interact Club of giving back to the community that supports the student.
"The idea of having an associate degree and being ahead by two years (through Dual Enrollment) with little to no debt is amazing," Black added, "and places our youth into their chosen fields at a quicker rate. Socioeconomically speaking, this is a win-win."
Dual Enrollment students at Motlow get a head start on their postsecondary education that pays dividends down the educational road.
"Dual enrollment is one of the greatest opportunities that has ever been offered to the high school student, not only because of the college credit we receive, but also because of the introduction to college life," said Sarah Beshara, current LaVergne High School and Motlow Dual Enrollment student. "We get to experience the rigor of college courses while still being in the safety net of high school. However, our professors are still straight from Motlow and will not be any more lenient with us just because we are high school students. In the future I know this will provide a smoother transition into college."
Just as Duretti Ahmad and Shery Girgis have successfully made the smooth transition from high school and Motlow dual enrollment students to Vanderbilt University.