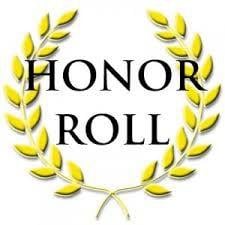 St. Andrew's-Sewanee School had 91 students, including 27 boarding and 64 day students, who achieved academic distinction for the second quarter of the 2019-20 school year.
Students who earn an average of 93 or above with no grade below 83 are named to the high honors list for academic achievement. Students with average ranges between 83 and 92 and who have received no grade below 80 are named to the honors list. Satisfactory completion of afternoon programs is required for students to be eligible for the honor roll.
The following local students were named to the honors list.
Porter Neubauer, Eli Thompson, Hannah Warmbrod, all of Belvidere; Riley Burnette, Chloe Fontenelle, Ryan Ostrowski, and Kathleen Perkins, all of Monteagle;
Emily Bailey, Alex Brewster, Sarah Grace Burns, Lucy Carroll, AJ Clements, Gus Croom, Mac Croom, Myers Gorrell, Harrison Hartman, Nathan King, Erin Mattingly, Tim Nelson, Iliana Pate, Verena Pate, Tyler Rodgers, Justine Rogers, Tessa Shackelford, Kenneth Simmons, and Aidan Smith, all of Sewanee;
Gabriel Pongdee, Michael Pongdee, and Breezy Rollins, all of Tracy City; Ethan Drey of Whitwell; and Saje Mangru of Winchester.
Libby Neubauer of Belvidere, Steven Anderson of Hillsboro, William Barron of Manchester, Isaac Pauley of Manchester, Namtso Norbu of Monteagle;
Anna Post, Elijah Seavey, Zoe Wallace, Eli Wilson, all of Monteagle; Cate Bachman, Jenna Black, Sophia Carlos, Abi Cassell, Lucy Cassell, Evan Fox, Pete Haight, J.T. Jenkins, Tanner King, Zolon Knoll, Luca Malde, Daniel McDonough, Isabella Randolph, Cecilia Schutz, Madeline Sumpter, Alex Thurman, Sean Willis, and Payton Zeitler, all of Sewanee; Madalyn Cleveland and Curtis Gill, both of South Pittsburg; Kendale James of Tracy City; and Meredith Foster and Sam Lu, both of Winchester.