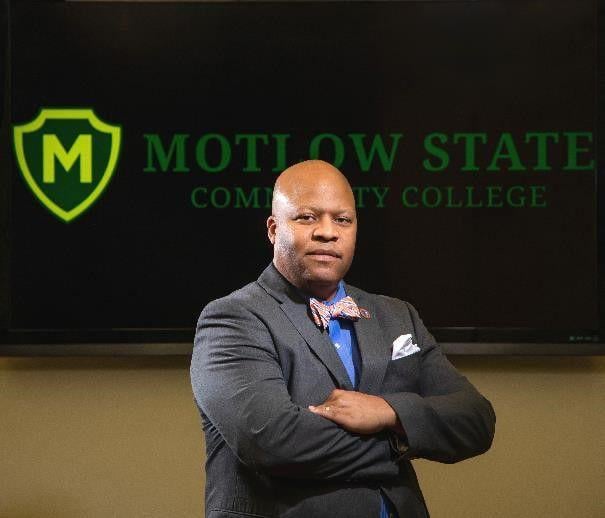 The Phi Theta Kappa Honor Society has named Dr. Michael Torrence, president of Motlow State Community College, to its Presidential Advisory Board.
Torrence joins 38 other college presidents from across the nation on the board and will provide input into the organization's strategic plan, priorities, and direction. Advisory Board members advocate for Phi Theta Kappa, its members, and its mission; to serve as liaisons between PTK headquarters and the college leaders in their states and to advise the Society's executive director and other senior leaders.
Motlow sponsors the Alpha Xi Pi chapter of PTK, which features members from all campuses.
Motlow's PTK chapter is consistently recognized by the international PTK organization as outstanding, including being named one of the top 100 chapters in the world at the 2019 International PTK Catalyst event in April.
Torrence's addition to the PTK board could help influence programming and a vision that supports  learning opportunities for Motlow students.
In addition, it could open new doors to valuable networking relationships for students and advisors.
Torrence was seated as the seventh president of Motlow State in 2018. Under his leadership, Motlow continues to rank as the No. 1 college in Tennessee in enrollment growth, retention, and graduation rates.
He leads a student population of approximately 7,000 students across four campuses and two teaching sites, as well as a robust online college. To Torrence's credit, Motlow is a forerunner in integrating emerging technology into its teaching and learning community.
In addition to the PTK appointment, Torrence is a member of the Western Governors University's Tennessee Advisory Board, the Online Learning Consortium Board, and the Berkeley College Online Advisory Board.
Torrence is a veteran in higher-education administration and has more than 23 years of experience as a faculty member.
He holds a Ph.D. from Tennessee Technological University, and he received both master's and bachelor's degrees at South Dakota State University.
A veteran of the United States Air Force, Torrence served as a senior airman from 1992 to 1996.
Phi Theta Kappa is the premier honor society recognizing the academic achievements of students at associate-degree-granting colleges and helping them to grow as scholars and leaders. The society is made up of more than 3.5 million members and nearly 1,300 chapters in 11 nations. Learn more at ptk.org.
For information on joining the Motlow PTK chapter, contact Robin Keel at 931-393-1541 or send an email to rkeel@mscc.edu.