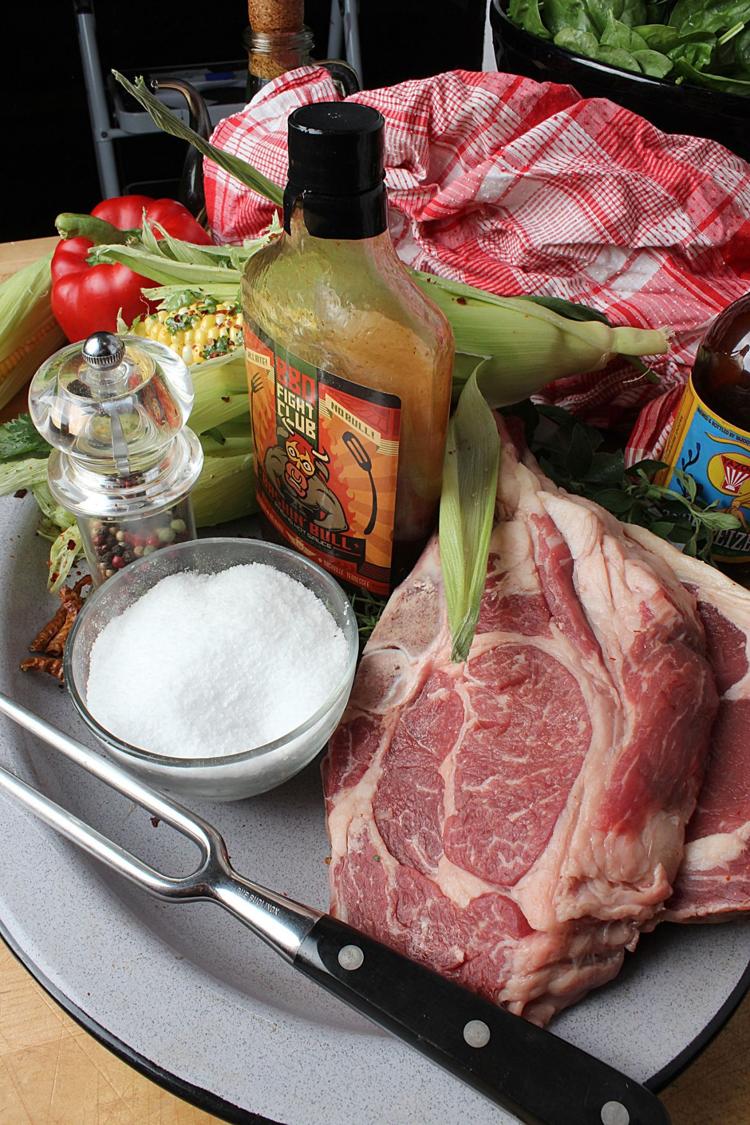 Many fathers are known for their love of food — brunch, midnight snacking, and everything in between. And dad's favorite meal just may include proteins thrown on the grill. To fill your dad's heart and his grill this Father's Day, local producers have just what you need.
There is less than a week until Father's Day. If you haven't made plans yet, chances are, dad wouldn't mind championing the barbecue. "Father's Day ranks right up there with the 4th of July in showcasing what dads can do on the grill," Jennie Schutte of Pilaroc Farms in Lincoln County said.
"Dads are getting adventurous with their grilling skills, requesting fun, unique cuts like teres major, flank, and hanger steaks," Shutte said. "Of course, the king of all steak requests we get is for that thick-cut ribeye. Throw in a Tomahawk steak and they'll forget all those shenanigans you did when you were a kid."
Now that you have local meat on your shopping list, what could make these protein powerhouses better? One producer suggests buying local dry rubs. "Any protein is perfect with our seasonings," Troy Long of Dirty South BBQ in Franklin County said. "Our family pack special cannot be beat. It comes with each of the flavors we offer, which is perfect for suiting the whole family's tastes."
If you want to get to dad's heart this Father's Day, get him a unique local gift. Treat him to farm fresh meat, locally made rubs, or even a meat gift certificate. What more could a father want than eating a great meal and being with family?
Support your local economy and buy fresh meat and dry rubs from your local farmer today. Go to www.PickTNProducts.org or use the free Pick Tennessee mobile app to find a farmer's market near you. Follow "PickTNProducts" on Facebook, Twitter, and Instagram to learn more about seasonal recipes, products, and activities.