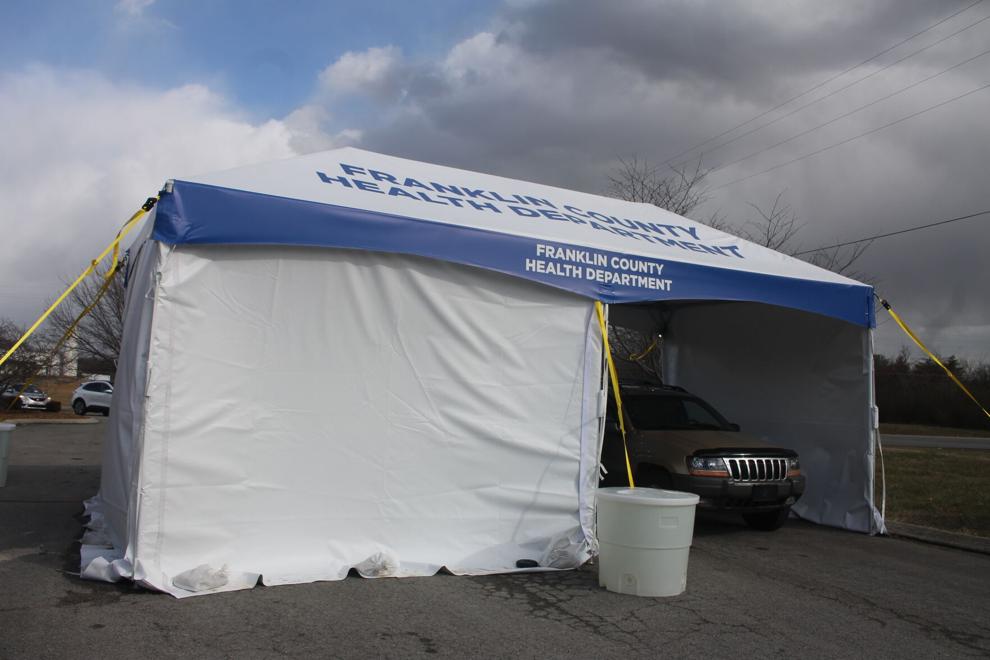 While the first COVID-19 inoculations are in progress, the Tennessee Department of Health is gearing up toward implementing the second round of Moderna shots.
The Moderna vaccine requires two shots per recipient to be deemed effective, and the recommended waiting period between the first and second shots is 28 days, according to Amanda Goodhard, Health Department public information officer.
The first shots in Franklin County given to age 75-and-older residents and medical workers and emergency personnel was in late December. That means the earliest the second shots will be given is expected to be Jan. 20.
Goodhard said that when the Health Department will be getting a steady stream for the second round isn't clear.
"If it's not 28 days, it won't be the end of the world," she said, referring to if supplies aren't immediately available.
Some second-shot vaccine is expected to be available by Jan. 20, and those entitled to the inoculations will be notified by telephone.
With the COVID-19 vaccine supply line being questionable, the Franklin County Health Department is handling all vaccinations by appointment only.
Initially, appointments were being set up by calling the Health Department at 931-967-3826.
However, the process was changed to online registration in an attempt to meet the demand for vaccinations.
The adjusted process allows residents to sign up and get on a list for vaccinations without having to directly call the Health Department.
The department is reminding residents that the registration process puts them on a waiting list, and eligible recipients will be notified once the vaccine is available in Franklin County. At that point, they will be able to schedule appointments.
For those who are applying the first time, the department is advising to make sure they are in eligible brackets, now limited to those 75 and older and medical and emergency personnel.
To sign up for the vaccination process, go to www.signupgenius.com/go/franklin-waiting-list.
The Health Department says vaccination appointments are being scheduled Monday through Friday with shots being given between 1 p.m. and 4 p.m. on those days when vaccine is available.
 The Health Department office building is located at 266 Joyce Lane in Winchester.
Drive-up, self COVID-19 testing is being done on Mondays, Wednesdays and Fridays from 9 a.m. to noon at the Health Department. The tests will be done personally with the testing items to be placed in a bin.
Nurses conduct testing on Tuesdays and Thursdays from 9 a.m. to noon.
The Health Department moved the vaccination schedule to appointment only after limited supplies ran out early on Dec. 30 and Jan. 2.
Shortages also occurred on Jan. 4, Jan. 5 and Jan. 6, halting the three days' planned inoculation periods.
Vaccinations were scheduled to be given at the Health Department Monday through Friday from 1-4 p.m.
However, a shortage interrupted the Jan. 11 schedule, and word was received that no more vaccines were available on Jan. 12 or Jan. 13.
Franklin County Mayor David Alexander confirmed that it was unclear when vaccine supplies would be available.
The Tennessee Department of Health began distributing COVID-19 vaccines to residents age 75 and older, along with qualifying medical personnel, on Dec. 30 as soon as the first shipments arrived in Franklin County.
The Mayor's Office said in a press release on Dec. 31 that the county received the Moderna vaccine, but the distribution plan has been constantly changing due to limited supplies, and inoculations would take place as long as provisions were available.