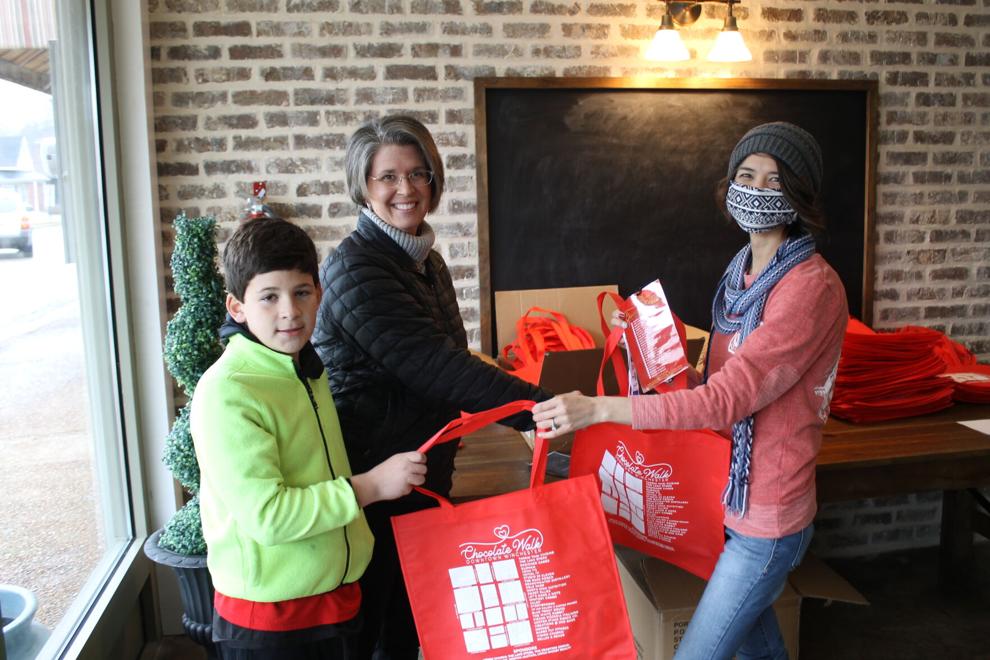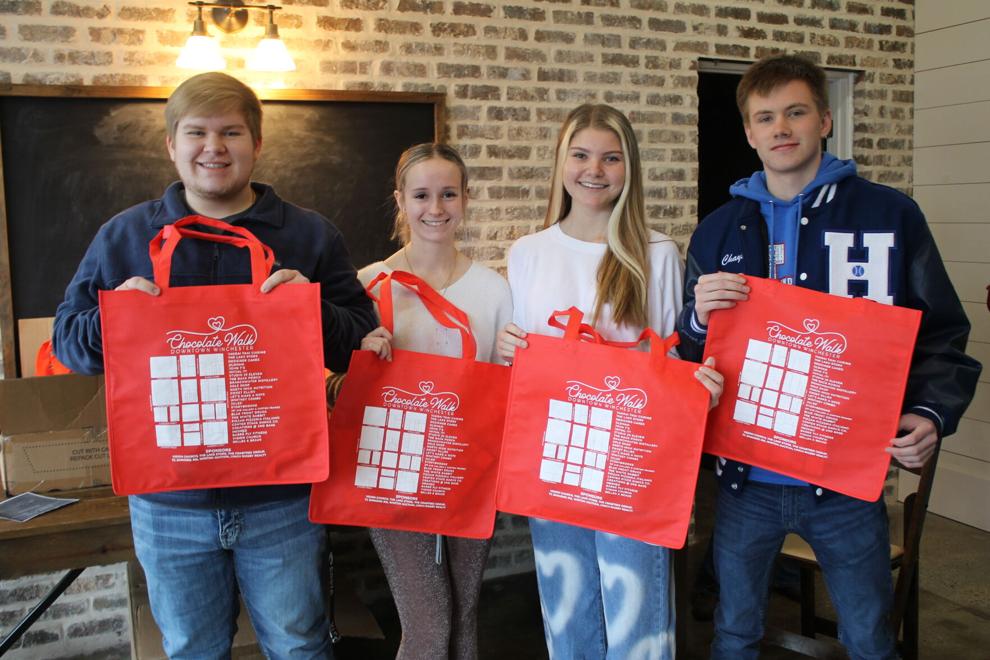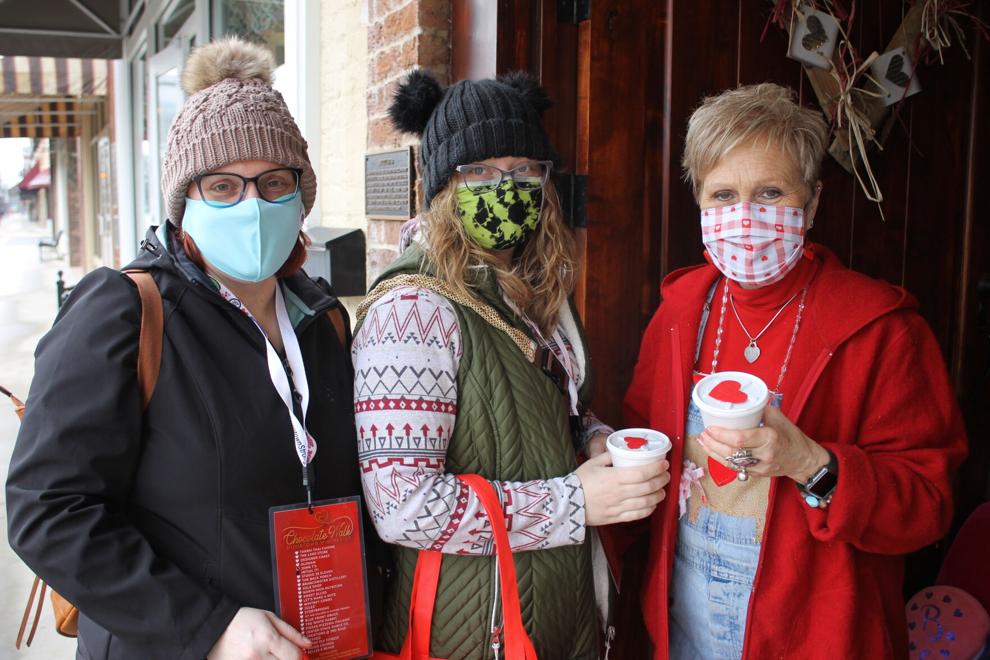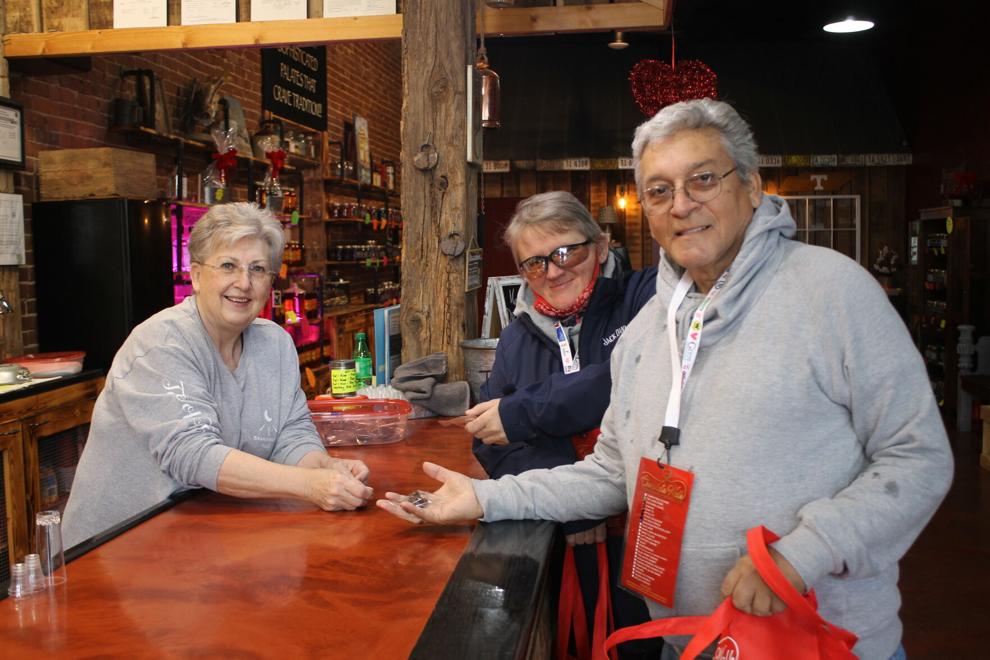 The fourth annual Chocolate Walk was held on Feb. 13 at the Downtown Square in Winchester and drew a record audience to experience one of life's simple pleasures.
The annual event, which is hosted by the Winchester Downtown Program Corporation, brought together Valentine's Day celebrants, chocolate lovers and couples with participating Winchester Downtown businesses, which provided an assortment of chocolate treats to walkers.
According to WPDC Executive Director Lauren Martin, this year's installment was an overwhelming success.
"240 of 250 available presale tickets were sold this year, and we had a total of 24 participating businesses this year, up from last year's 18," Martin said following the event. "Tickets to this year's nearly sold-out Chocolate Walk event were $12, and sales ended on Wednesday, Feb. 10.
"Participants receive a special Winchester Downtown tote and a large ticket lanyard which doubles as a map to guide Chocolate Walk enthusiasts to all the businesses participating this year."
Some of the treats were basic and some were elaborate, but they all provided a fun way for chocolate lovers, couples, and sweethearts to get to know the many business owners within the nine-block Winchester Downtown Program Corp. area, Martin said.
Many of the items offered by participating businesses were handmade, including Chocolate Walk favorites like chocolate-covered strawberries, chocolate cobbler and chocolate popcorn.
Martin said she was grateful to this year's Chocolate Walk participants for making the event a huge success.
"Thank you for braving the cold and for being so excited to participate," she said as a general tribute to those attending the event. "We love that you love local."
Martin said she was also grateful to all the participating businesses and event sponsors.
"You have done it again and have increased participation this year, and we will only continue to grow," she said.
This year's participating Chocolate Walk businesses included TaKrai Thai Cuisine, The Lake Store, Designer Cakes, Oldham Theater, John T's BBQ, Initial It!, Studio 29 Eleven, The Back Porch Pub and Grill, Branchwater Distillery, The Sole Shop LLC, North High Nutrition, Sweet Ellie's Ice Cream, Let's Make a Note, Whitney Combs, Jules', Storybrooke, 1st Ave. Gallery and Custom Frames, Blue Front Drugs, The White Rabbit, Piezan Pizzeria Italiano, Center Stage Dance Co., Creations at 2nd Base, Meshed, Barre Fly Fitness, Vision Church, and Bells & Beaus.
This year's Chocolate Walk sponsors included Studio 29 Eleven, Vision Church, The Lake Store, The Crabtree Group, TC Simmons Insurance, Winton Auction and Realty and Lynch-Rigsby Realty & Auction.