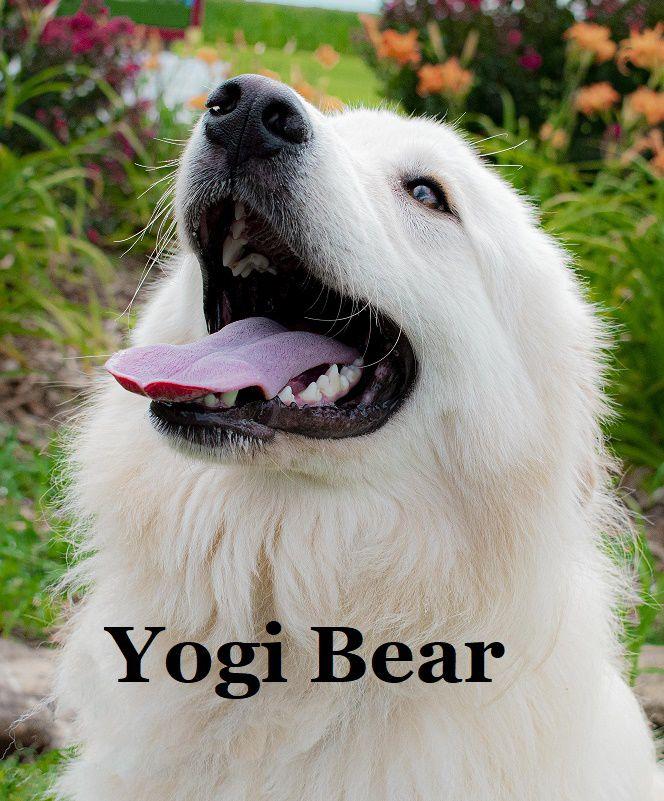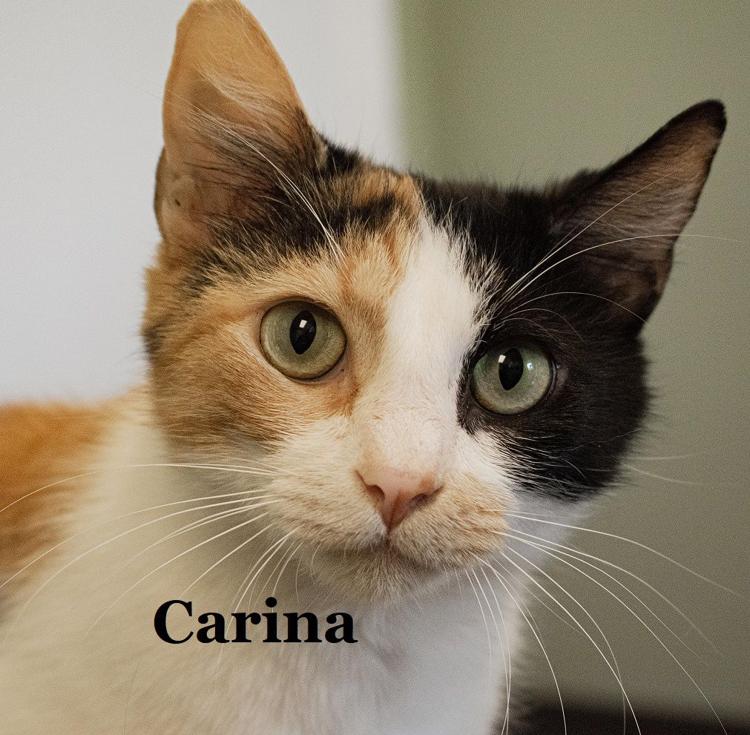 Animal Harbor has a number of adoptable pets just waiting for their forever home.
This week, Animal Harbor is spotlighting adorable Yogi Bear and pretty Carina.
Yogi Bear is a 1-year-old Great Pyrenees/Anatolian Shepherd mix.
Animal Harbor Shelter Manager Emily Holland said, "Yogi is a mighty bear, but don't let his size fool you, for he is one big snuggle bear! Yogi is very loving, sweet, and seeks affection from everyone he encounters."
Yogi is good with other dogs, but does not prefer cats. Staff believe he would do great in a home with children as well.
"Yogi even enjoys the water, which seems a bit odd for his breed, but he loves it," Holland said. "Come cuddle with Yogi Bear today, you surely won't regret it."
Due to his size and drive to work, an ideal home would be on a farm or having access to a large fenced-in yard. Yogi is up to date on vaccinations, neutered, heartworm-negative, microchipped and awaiting his forever home.
Carina is a 2-year-old beautiful calico cat with a very sweet personality. She was pulled from the local animal control when she was very close to giving birth to a litter of kittens.
"We were so thrilled when Carina gave birth to our first set of spring kittens," Holland said. "We were relieved that she was able to give birth in the comfort of our shelter and not on the streets where she was originally found."
Carina's kitten were named after the Broadway musical "Cats" so their names are as unique as she is.
"Carina was such a good mom to her own and was also able to care for three orphaned kittens, making her the shelter supermom!" Holland said.
Carina is FEV/FeLV negative, up to date on vaccines, and awaiting her spay and microchip-implant procedure.
"It is finally time for Carina to be loved and spoiled," Holland said. "Will your home be her forever home in which she can relax and feel secure once and for all?"
Everyone is invited to Animal Harbor's Meow Luau today through Saturday featuring a cat-themed tropical party and discounted adoptions.
Animal Harbor is open Tuesday-Friday from noon to 5 p.m. and on Saturday from 10 a.m. to 4 p.m. Adoptions can be finalized daily until 4 p.m.   
Animal Harbor is located at 56 Nor-Nan Road, off AEDC Road in Winchester.
Call Animal Harbor at 931-962-4472 for more information, and check out their other pets at www.animalharbor.org.
Enter the drawing on their site for a free spay or neuter for one of your pets.
Please help Animal Harbor continue to save abandoned pets by sending your donations to Animal Harbor, P. O. Box 187, Winchester, TN 37398.