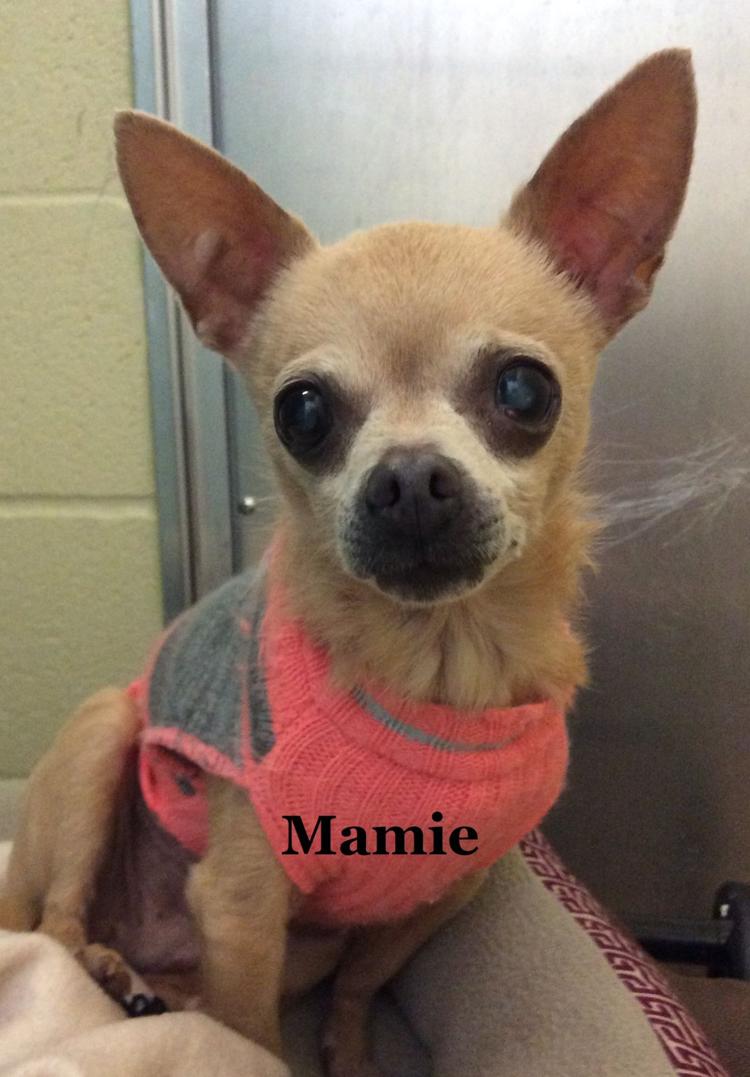 Animal Harbor has a number of adoptable pets just waiting for their fur-ever home.
Mamie and Alura are spotlighted in this edition.
Mamie is a nine-year-old senior chihuahua who was picked up as a stray in very bad physical condition resulting from human neglect.
Emily Holland, Animal Harbor shelter manager, said, "She has skin allergies that will require ongoing medical attention."
Currently Mamie's skin allergies are being controlled.
"We think in the right home, she will thrive," Holland said. "Mamie has been in our facility for over four months, and we feel the shelter is no place for a senior dog."
Mamie is a timid chihuahua, as many dogs of this breed are.
"She has warmed up to most of the staff here and is just looking the right person to love her back and take her under their wing to show her that all humans aren't bad. She has such a cute personality and has the spunk of a young dog, so don't let her age fool you. Mamie is patiently awaiting a home that will spoil her in her senior years. Will it be yours?"
Mamie is up to date on vaccinations, spayed, microchipped and is heartworm-negative.
Alura is a three-year-old short-haired grey tabby with stunning green eyes.
Holland said, "Alura is now our longest standing resident cat of 10 months and we would love for her to get out of the shelter so she can finally live a fulfilled life."
Alura is a large cat with a very laid-back personality. She enjoys the back cat patio and lounging in her special spot in the cat tree. Alura does not mind other cats, but does not enjoy the company of dogs.
"Alura loves attention on her terms and tends to find her person of choice rather quickly," Holland said. "If your family is looking for a low- maintenance, laid-back cat, Alura is the perfect choice!"
Alura is up to date on vaccinations, spayed and is ready to go home to her rescue.
Animal Harbor is located at 56 Nor-Nan Road, off AEDC Road in Winchester. Call the shelter at 931-962-4472 for information.
Enter a drawing on the organization's site for a free spay or neuter for one of your pets.
Please help Animal Harbor continue to save abandoned pets by sending your donations to Animal Harbor, P.O. Box 187, Winchester, TN 37398.