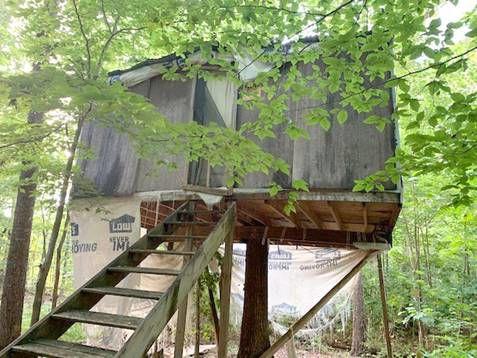 Mike Dent, chief of the Capital Improvements Branch at Arnold Air Force Base, recently built a treehouse near his residence in Tullahoma, complete with HVAC, bathroom and other amenities.
During a Project Management Institute Lunch and Learn at Arnold in July, Dent used the treehouse project as an example of applying acquisition principles to large home projects.
The theme of the talk was how he could have accomplished the project much more efficiently had he adhered to a strict acquisition strategy.
Prior to building the treehouse, there was already an existing structure in this area by Dent's home.
"There had been someone living in it before, but it wasn't structurally sound or safe," Dent said.
However, this haphazardly put-together treehouse gave him the idea to erect a structure that would actually be a safe place, with electricity and running water, to hang out and homebrew his beer.
He and his wife have affectionately dubbed the treehouse, the "Zulu Brew Company."
 "Zulu is the last letter in the military phonetic alphabet, so it's known as Zulu, because it's the 'last stop,'" Dent said.
Being in the Capital Improvements Branch at Arnold and having project management experience throughout his Air Force career, Dent is familiar with the different phases of the acquisition lifecycle.
"First you determine project needs, then develop requirements that will meet the needs," he said. "After an analysis of alternatives, you come up with a concept. Once you have a concept, the next step is to come up with a design. Ensure that the design considers reliability and maintainability. After your design is complete, you execute.
"After you've completed the project, you will be glad you considered reliability and maintainability since you will likely be the one responsible for asset management."
He completed his first Improvement and Modernization project in January 2019 with the addition of a 12,000 British thermal unit (BTU), mini-split HVAC unit.
One of the primary metrics in project management, Dent mentioned, is adherence to cost, schedule and performance of the project at hand.
He started his treehouse project in May 2016 and officially completed it in February 2018. He had initially planned to finish the treehouse in August 2016.
"I really think we knocked this project out of the park in terms of performance, but man, the cost and schedule did not go as planned," Dent said. 
Figuring out the requirements for building a treehouse was the tricky first step.
"Because it's an elevated structure, I needed to make sure it would have enough support and stability," he said. "And I wanted it to have a roof, a bathroom, heating and air, electricity and insulation."
Dent mentioned there were some basic engineering techniques used, such as using the Pythagorean Theorem to figure out the placement for the posts to ensure a square footprint. Building most of tree house himself, he encountered some interesting puzzles to solve with regard to leverage and bracing.
"I used a ton of internet videos as references for learning how to accomplish the project," he said. "I also used a Builder's Handbook that Jeff Albro (F135 Engine Manager in the Aeropropulsion Combined Test Force) loaned me for building the walls."
Of all the different phases of the project, working on the electricity was his favorite.
"Wiring the electricity was the most satisfying because you immediately know if it's working or not," he said. "I had a lot of problems to solve and enjoyed immense satisfaction in working my way through them."
Now that the walls are up, electricity, plumbing and water are working and he's well past passing all necessary inspections, Dent is getting a lot of use of the treehouse and is glad he did it. But he also has advice for anyone who might be thinking of tackling a project of similar complexity. 
"I learned to take the planning part seriously but to also have fun," he said.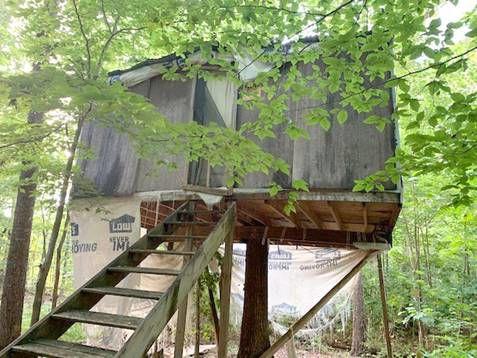 Mike Dent, Chief of the Capital Improvements Branch at Arnold Air Force Base, recently built a "treehouse" near his residence in Tullahoma. He got the idea to construct the treehouse as there was already an existing one in same area, shown in the first photo. However, due to stability and safety issues, Dent started from scratch and built his own treehouse, with full heating and air, electricity, running water and plumbing, as seen in the second photo. (Courtesy photo by Mike Dent)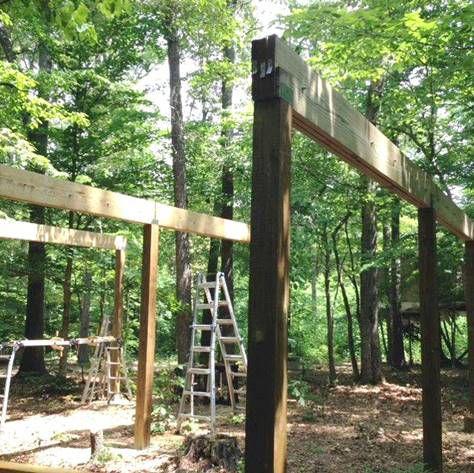 Mike Dent used the Pythagorean Theorem when figuring out where to place the posts when starting the structure. During a Project Management Institute Lunch and Learn at Arnold in July, Dent discussed application of acquisition principles for large home projects. (Courtesy photo by Mike Dent)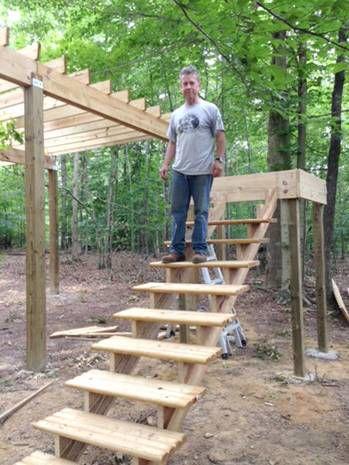 Once completing the posts and prior to starting on the floors and walls, Mike Dent, pictured, built the stairs to his treehouse. Dent, Chief of the Capital Improvements Branch at Arnold Air Force Base, discussed how to apply acquisition principles for large home projects during a Project Management Institute Lunch and Learn in July. (Courtesy photo)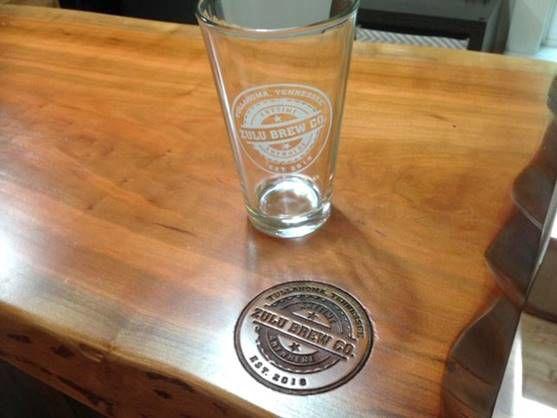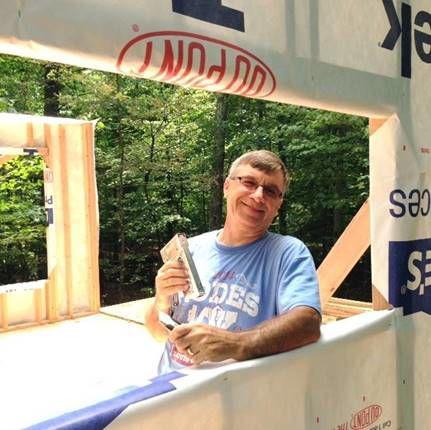 Mike Dent's treehouse, known as the "Zulu Brew Co." has been completed since February 2018. Dent recently spoke at a Project Management Institute Lunch and Learn at Arnold Air Force Base and told colleagues how he applied knowledge used on the job when building the treehouse. (Courtesy photo by Mike Dent)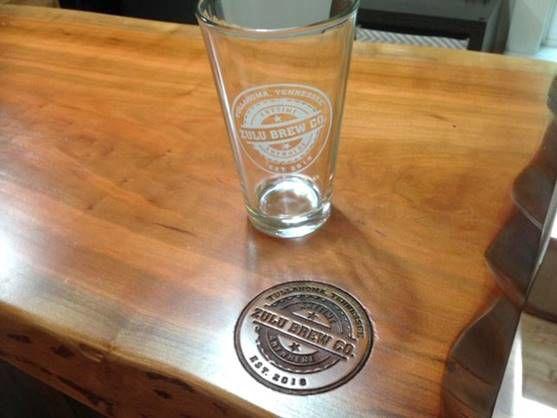 In his new treehouse, Mike Dent has a custom bar counter featuring a logo that reads "Zulu Brew Co. – Anytime, Anywhere. Est. 2018."