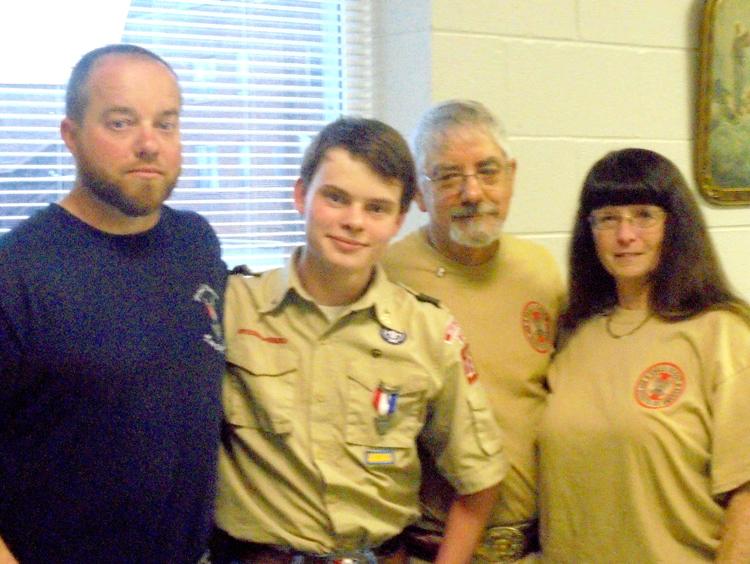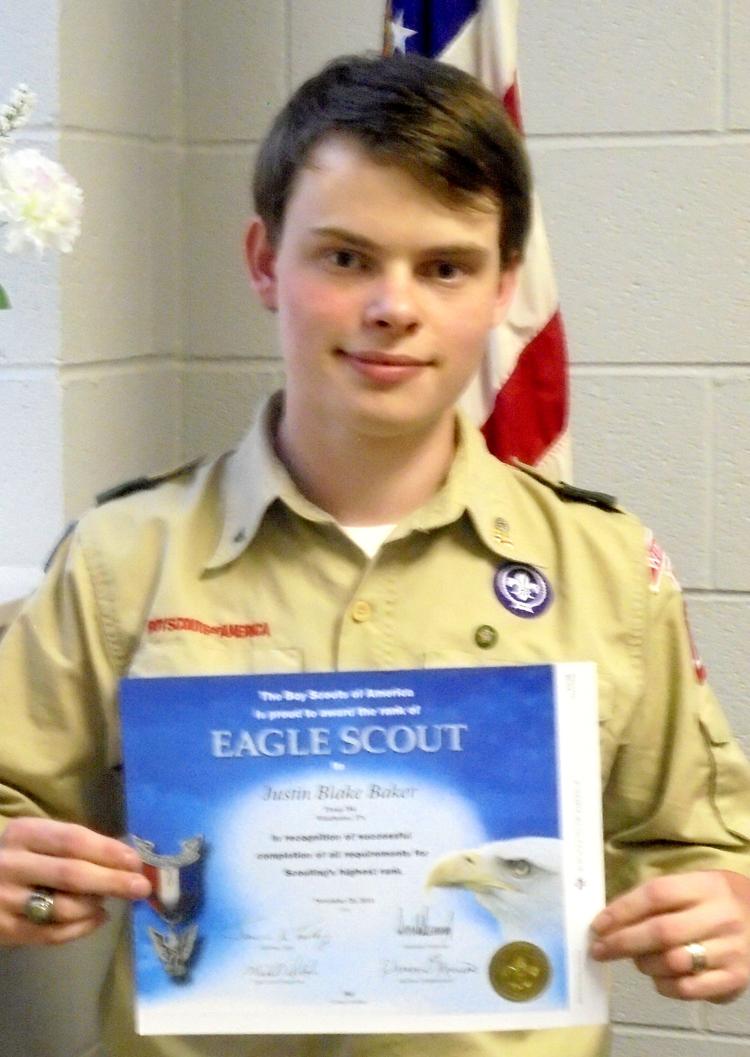 Blake Baker of Winchester Boy Scout Troop 184 recently achieved the rank of Eagle Scout.
An Eagle Scout Court of Honor ceremony was held on April 8 at the First United Methodist Church in Winchester.
Scoutmaster Mike Holmes said Baker, age 17, is among 62 Boy Scouts who have earned the rank of Eagle Scout under his leadership. Baker has been with Troop 184 for seven years and is a senior at Franklin County High School.
The prestigious Eagle Scout award is the Boy Scouts of America's highest rank. Becoming an Eagle Scout takes perseverance and work. Boy Scouts are required to earn all of the ranks in order starting with Tenderfoot (a soon to be Scout).
The list of activities that must be completed on the journey to Eagle Scout include earning 21 Merit badges, serving a minimum of 16 months in a leadership position, going camping for a minimum of 24 nights, have a minimum of seven Scoutmaster conferences and five boards of review as well as propose, plan and carry out an Eagle service project.
Baker's Eagle Scout project involved revamping and landscaping the entrance of the Good Samaritan office in Tullahoma.
Other Scouts from the troop to attend the Eagle Scout ceremony received various merit badges and advance ranking. They include Scouts Elisha Sisk, Jesse Speck, John Coffelt, Aiden Mantooth and Chanz Colbert.