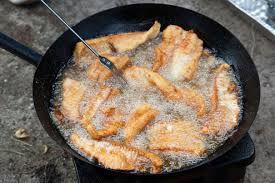 Everyone is invited to the Belvidere Firemen's big fish fry Saturday at the Belvidere Fire Department building at 401 Belvidere Road in Belvidere.
Drop by anytime from 11 a.m. to 5 p.m. and enjoy all-you-can-eat fried fish, barbecue chicken or chicken strips with hushpuppies, fries, baked beans, slaw, drinks and lots of homemade desserts.
Cost is $13 for adults, $4 for children 4-12 years and free for under 4 years old. Seating is indoors. Takeout will be available.
While there, enjoy live bluegrass music by Paul Braden 64 Band, Rockdale Ridge Runners, The Sims Family, Rocket City Ridge Bluegrass and Petersburg Pickers.
The Belvidere Valley Lawn and Garden Pullers Association pulling competition is free at the same location starting at noon.
To enter the competition, call Mike Moore at 931-273-9314. For information on the fish fry, call Tim Yannayon at 931-580-0708.