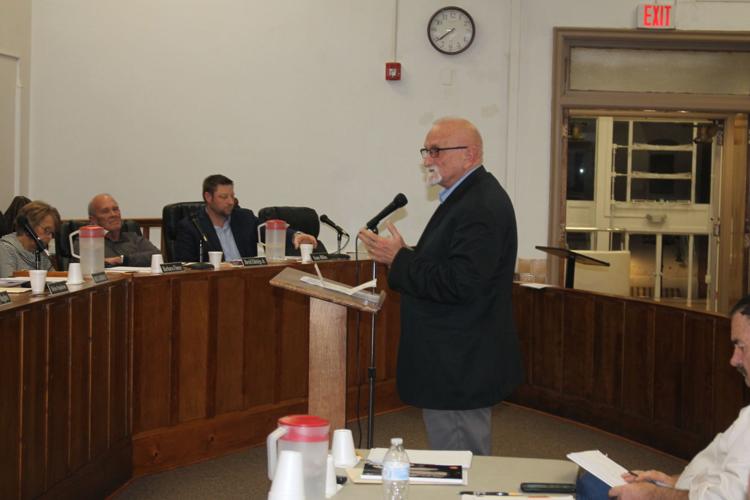 Decherd resident Christopher Smith became Franklin County's newest commissioner Tuesday, edging Glenn Summers to claim the District 8, Seat A position vacated by Don Cofer, who resigned due to health reasons.
The commission gave the nod to Smith in an 8-7 vote.
Supporting him were Gene Snead Jr, Scottie Riddle, Chuck Stines, Johnny Hughes, Helen Stapleton, Barbara Finney, Doug Goodman and Angie Fuller.
Supporting Decherd resident Summers were Lydia Curtis Johnson, Adam Casey, Carolyn Wiseman, Dale Schultz, Greg King, David Eldridge and Sam Hiles.
Hiles, who holds the District 8, Seat B position, nominated Summers while Finney nominated Smith.
Hiles said Cofer was a Republican, and it would be fitting to fill his vacant seat with someone from the same party, and Summers is also a Republican. Smith is registered as an Independent.
Smith, an office programs specialist at the University of the South's School of Theology, and Summers, a 27-year military veteran and a 35-year veteran with the Decherd Police Department, each addressed the commission in separate five-minute periods, explaining why they wanted the position, how they would approach government operations and what direction they want the county to take.
Smith, 24, said Cofer always put his constituents first ahead of himself, and he would strive to carry on that legacy. He stressed that the commission has focused on working together for Franklin County's best interests, and that would be a key direction he would take in replacing Cofer.
Smith said the experience he has gained through his position at the University of the South and as a student engagement assistant at the dean's office at Motlow State Community College have given him a solid background to be an asset to the commission.
He said later that partisan politics need to be avoided at the county and municipal government level because local elected officials want the same thing — what's best for the population they are closest to.
Smith said he appreciates the support the commission gave him to at least temporarily fill the position until a permanent decision is made during the Aug. 6 county general election.
Summers qualified to be in the Republican primary election on March 3, and Independents David A. Morris and Smith will be vying for the position on the Aug. 6 general election ballot.
No candidates filed petitions for the District 8, Seat A position in the March 3 Democratic primary.
Like Smith, Summers highlighted his background and experience as reasons why he should be considered for Cofer's position.
Summers said that although county budgets are much larger than municipal budgets, he gained valuable experience through his employment with the Decherd Police Department about handling important financial issues.
Smith extended his thanks to those who supported him for the position.
"It's an honor to be selected to be on the County Commission," he said, adding that he is extremely fortunate and appreciative to have the opportunity to serve.
Smith said the experience he will gain will help him greatly if he is elected in August to serve a full term.