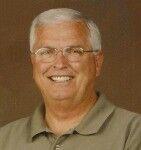 Winchester City Councilwoman Cile Alexander resigned Tuesday and was replaced the same day by L.Z. Johnson, the city's Industrial Development Board chairman.
The council, including Gene Snead Jr., Steve Cagley, Bruce Spencer and Willie Womack, unanimously approved to accept Alexander's resignation and have Johnson fill her position, effective Oct. 1.
The meeting was held via the Zoom internet-conferencing program as a COVID-19 precaution.
Alexander explained her reasons for stepping down in a resignation letter she submitted to the council.
"I am in hopes my request will not impose a hardship on our great city as I love Winchester and have loved representing the citizens," she said. "Due to personal issues, I am out of state and will possibly remain so for some time.
"It has been my honor to work with you for the past five years, and I look forward to seeing what the future holds in store for Winchester."
The council members extended their thanks to Alexander for her service and said she thoroughly researched issues and interacted well with residents to ensure their concerns were addressed by the council.
Johnson, who is required to step down from the Industrial Development Board to be on the council, said he is grateful to have the opportunity to serve Winchester in another capacity.
"I'm going to express my appreciation to the mayor, (Terry Harrell), (City Administrator) Beth (Rhoton) and all of the council members," he said. "I look forward to working with you. Thank you for your confidence."
In addition to serving on the Industrial Development Board, Johnson had also served on the city's Economic Development Committee.
He is pastor at Cowan First Baptist Church and is a retired U.S. Army colonel who was in the Special Forces.
Johnson had led the development of the Center for Domestic Preparedness, the U.S. Department of Homeland Security and trained emergency response professionals in weapons-of-mass-destruction response.
He is also a former capture management professional, supporting business in government services for federal agencies.
Johnson and his wife, Debbie, moved to Winchester in 2006 from Huntsville, Alabama.
The couple has four children — Matt, who is deceased; Justin, who works at Tennessee Valley Authority in security operations; Stuart, who is a systems engineer; and  Kelly, who is a sales associate. The couple also has eight grandchildren.
Johnson is also chairman of the Cowan Ministerial Association.