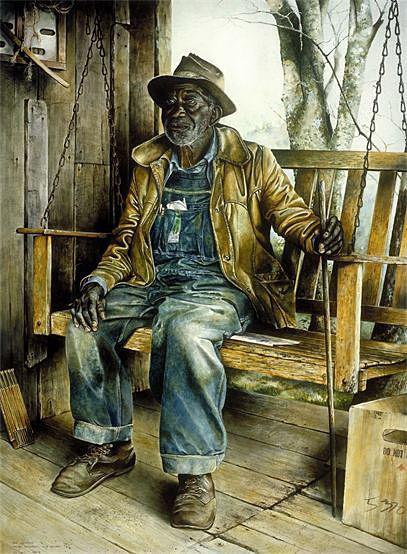 Congressman Scott DesJarlais was on hand at the Lincoln County Courthouse April 16, to unveil "The Veteran," a painting by artist H.R. Lovell of Petersburg's Birt Moses (Mose) Buchanan, a World War I veteran whose life continues to inspire others.
Mose' service was honored posthumously Feb. 23 on the 100th anniversary year of his honorable discharge from the U.S. Army with the dedication of an official military marker on his grave at Pleasant View Cemetery here in Fayetteville.
It was during a reception which followed the dedication that the acclaimed artist donated the painting to be hung in a place of prominence in the Lincoln County Courthouse.
A fascination with Mose's life and his military service began when his photo was republished in a 2015 edition of The Elk Valley Times. Many people submitted information about Mose to Lincoln County Mayor Bill Newman, who then shared what he had learned with Sherrie Tomerlin, director of the Lincoln County Archives and regent of the Kings Mountain Messenger Chapter of the Daughters of the American Revolution, to aid in further research. Tomerlin assembled the information, examined the 1900 and 1910 census records, military service records and located his obituary.