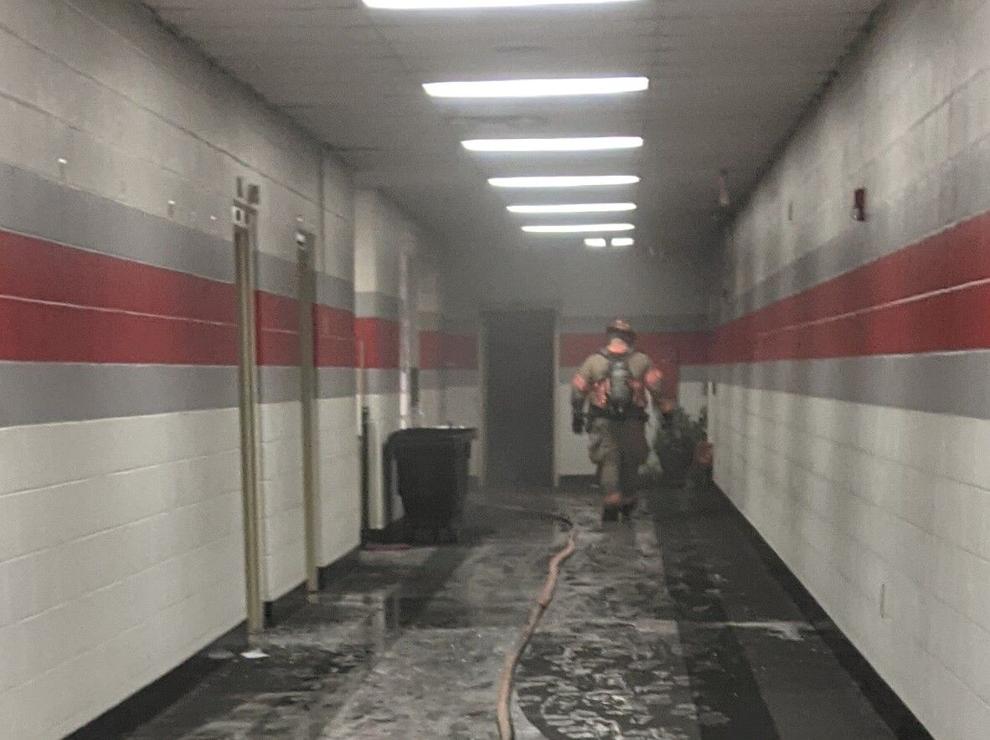 A Thursday fire at Decherd Elementary burned the school's STEM lab, and smoke extending from there damaged a series of nearby rooms.
Director of School's Stanley Bean said emergency personnel from Decherd and other firefighting agencies responded quickly and managed to contain the 11 p.m. fire before it caused further damage.
"We appreciate the first responders from the Decherd Police Department and the other fire departments that were there," he said. "They put the fire out quickly and did a great job of doing what they're supposed to do."
Bean estimated the cost of the damage to the STEM-related equipment alone to be between $50,000 and $100,000.
Mark Montoye, the School System's maintenance director, told the School Board Monday that the damage to the rooms and the necessary repairs is tantamount to nearly a full remodeling of the school's wing area. He added that the smoke damage will involve replacing tiles and other material impaired by the smoke.
Montoye said a restoration company was on the scene as soon as possible, and tremendous progress has already been made in just a few days in repairing the damage.
"There was a huge difference, but we've still got a long way to go," he said.
Bean said the school's schedule probably won't be impacted since classes are out for the summer. He added that all repairs and upgrades should be made by the time students return to school on Aug. 9.
DES Principal Chris Hawkersmith addressed the School Board on Monday about the fire.
"Hopefully everyone will be ready when school starts," he said. "We're talking nine classrooms (being repaired) and starting school with this going on."
Despite the circumstances, Hawkersmith said there is a perk to the situation with the school's wing being virtually new.
"It'll be great when it's all said and done," he said.
Bean said the cause of the fire appears to have been from an electrical outlet strip in the STEM room.
"It basically exploded," he said, referring to the outlet strip. "That's where the source was."
Bean said plans are to see why the outlet strip failed and make changes accordingly to ensure other outlet strips aren't subject to potentially starting fires.
"Maybe we need to look at all our power strips," he said.
Montoye said there's a tendency to plug several outlet strips in a line, which can lead to electrical issues.