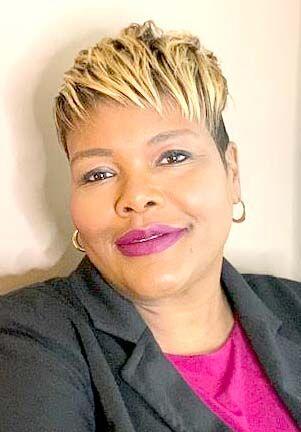 The Franklin County Chamber of Commerce is proud to recognize two of its outstanding members this month.
Randy Nunley, director of raw materials at Nissan North America, is the Chamber's board member of the month.
Nunley, who grew up in Franklin County, has served as a board member for seven months. He enjoys this role in the community and explains why he is part of the Chamber's mission.
"I love this area and want to do anything I can to contribute to the continued growth of the community," he said.
Nunley said he feels fortunate to have been able to raise his family in Franklin County. One of his favorite things is spending time with his family, which he is proud to say, has expanded lately.
"I am recently a first-time grandparent and loving spending time with my grandson!"
In down time from Nissan, Nunley enjoys golfing and woodworking.
Sonya Walker-McShan, a business development manager at Erlanger Health System-Erlanger Life Force, has served as a Chamber ambassador for four years.
"The FC Chamber is a gift to its community, both businesses and citizens alike," Walker-McShan said. "The cohesiveness and support it provides Franklin County is unlike no other."
Walker-McShan truly enjoys giving back to her community.
"As an ambassador, it has given me such an opportunity to give back to others as well as benefit from the support of the Chamber for our business."
When she isn't working she enjoys traveling.
"I would travel continuously if I could afford to," Walker-McShan said. "The crystal blue waters of the Caribbean are heaven on earth. "
Domestic hobbies include gardening and plants. She also has a great sense of humor and loves to share it.
"It's my fundamental belief that a smile and laughter are the best medicine over anything," Walker-McShan said. "I am to make sure something makes me laugh daily."
The Chamber staff reminds everyone to shop local whenever possible and to also fill out your census form by Sept. 30.
Counting everyone in the 2020 census will determine the community's influence in government and bring more federal tax dollars back to Tennessee to pay for education, healthcare, roads and much more.
Visit www.2020census.gov to respond online. The Chamber is now accepting applications for Leadership Franklin County for January 2021.
The mission of the Chamber is to improve the business climate and quality of living in Franklin County for residents, workers and visitors. It provides valuable services to business and civic leaders who represent the backbone of the Franklin County business community.
Every day, the Chamber answers phone calls, email messages, mail requests, and business meetings with information about the community. The Chamber has formed alliances with industry and business leaders, sister chambers and government agencies at the local state and national levels to accomplish its goals of business and community service which promotes quality of life in Franklin County.