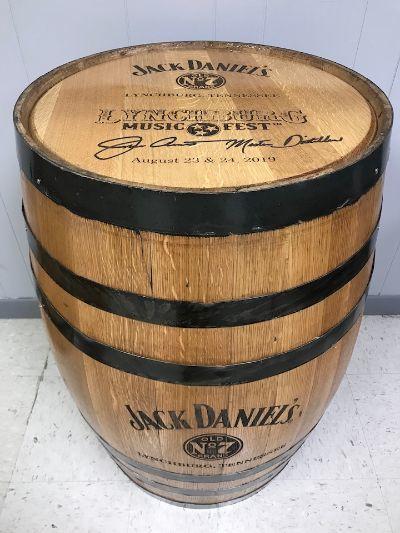 Lynchburg Music Fest and Igniter Productions recently announced an online charity auction to benefit the Wounded Warrior Project.
The new music festival is auctioning off a Jack Daniel's whiskey barrel created to commemorate the inaugural Lynchburg Music Fest.
Signed by Master Distiller Jeff Arnett, the barrel was generously donated by the Jack Daniel Distillery in Lynchburg. Bidding opened Friday and will end at noon on Monday.
"We hope that everyone who joined us for the Lynchburg Music Fest last month, will join us in our ongoing commitment to giving back," said Jonny Hill, the founder of the Lynchburg Music Fest and CEO of Igniter Productions. "Our commitment doesn't stop when the festival ends."
The mission of the Wounded Warrior Project is to honor and empower wounded warriors by raising awareness, helping injured service members through aid and providing programs and services to meet the needs of injured service members.
Founded in 2003, Wounded Warriors serves veterans and service members who incurred a physical or mental injury, illness, or wound while serving in the military on or after Sept. 11, 2001.
The online auction for the signed barrel is open to the public and can be shipped anywhere in the United States. All of the auction's proceeds will be donated to the Wounded Warrior Project.
Potential bidders can find the barrel on eBay.
Sponsors for Lynchburg Music Fest included Jack Daniel's, Coca-Cola, Lynchburg Winery, First Vision Bank, Flex Up Fitness, American Craft Distillers, CrossFit 931, First Bank, Lynchburg Cigar Co., Rick's Barbecue, XP Services, BBQ Caboose, Adventurous Soul Travel Agency, Barrel House BBQ, Henry & McCord Law Offices and Miltec Rapid Manufacturing Systems.