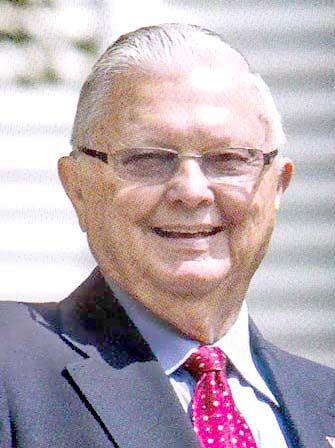 The annual meeting of the Friends of South Cumberland State Park was held recently and awards were presented.
Tom Sanders was elected as an at-large director for an initial term of 2020-2023. Marietta Poteet was re-elected to a second term as an at-large director for 2020-2023.
Bobbie Sue Fugate, Robert McCaleb and Lee Davenport were recognized and thanked for their years of outstanding service to the Friends organization.
SCSP Manager George Shinn gave an overview of opportunities and challenges facing the park at this time. Several FSC committee chairs provided reports on the initiatives and progress of their respective committees.
The Trails and Trilliums Tribute Award was presented to REI Nashville and REI Chattanooga for the company's exceptional contributions to outdoor recreation in the region and for their support of the Friends and SCSP.
Deb Dreves of Sewanee received the Harry Yeatman Environmental Education Award.
She was recognized for her work in building South Cumberland's Tennessee Naturalist Program as well as her efforts in helping to develop and deliver children's programming for area students and for her initiative in managing the Teaching Garden area at the SCSP Visitor Center.
John Greeter of Cowan received the Jim Prince Memorial Award. He was recognized for his years of leadership in the Friends group, his dedication to the cause of conservation and his pivotal role in the addition of the Firescald Creek/Greeter Falls area to South Cumberland State Park.
The Friends of South Cumberland State Park is a group of volunteer citizens dedicated to supporting the South Cumberland State Park. At 30,837 acres, SCSP is Tennessee's second-largest state park.
The mission of the Friends of South Cumberland State Park is to aid and assist the park management and staff in meeting its objectives, and to inform, educate, engage, and inspire its members and the public to protect, conserve, and enjoy all the resources of the park.
A 1993 law passed by the Tennessee General Assembly allows state parks to contract with and receive financial assistance from a friends group organized according to the law.
Now, private citizens can be involved with and support the park through both volunteer work and financial support. To learn more, visit www.friendsofsouthcumberland.org.