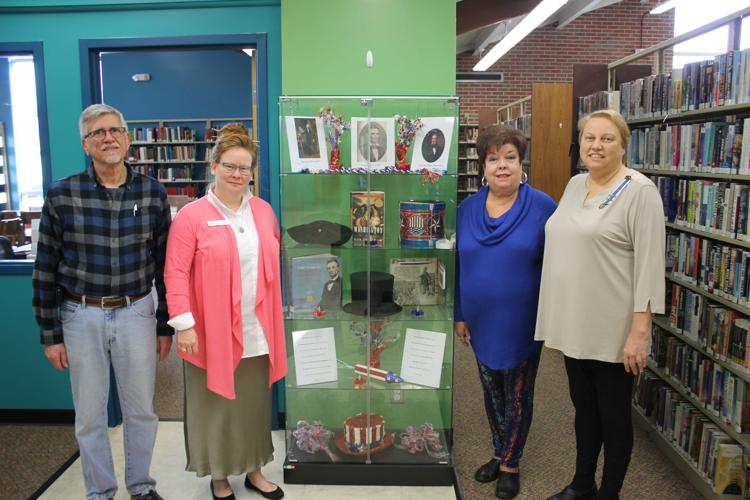 The Franklin County Library recently received a new display cabinet that will showcase historical items, antique books, artwork and a host of other themed items throughout the year.
The cabinet is constructed with tempered glass and aluminum and stands on a black base which adds a dramatic contrast to the modern design.
Offering 240 degrees of visual experience, the cabinet contains four fixed shelves and stands at 6 feet tall.
Library Director Tina L Stevens said she saw the need for the display cabinet and partnered with leaders from several local organizations to make that need a reality.
Stevens met with David Moore, Franklin County Historical Society vice president; Carolyn Vaughan, regent for the General James Winchester Chapter of the Daughters of the American Revolution; and Betty Yarbrough, president of the Peter Turney Chapter of the United Daughters of the Confederacy, about the need for the cabinet.
The funds needed to purchase the display cabinet were soon raised, and it is now displayed prominently just outside the library's new History Room.
Anyone interested in learning more about Franklin County or delving into their family history is welcome to visit and take advantage of the History Room, Stevens said.
The Franklin County Library offers free access to Ancestry.com, a website dedicated to family histories and genealogies.