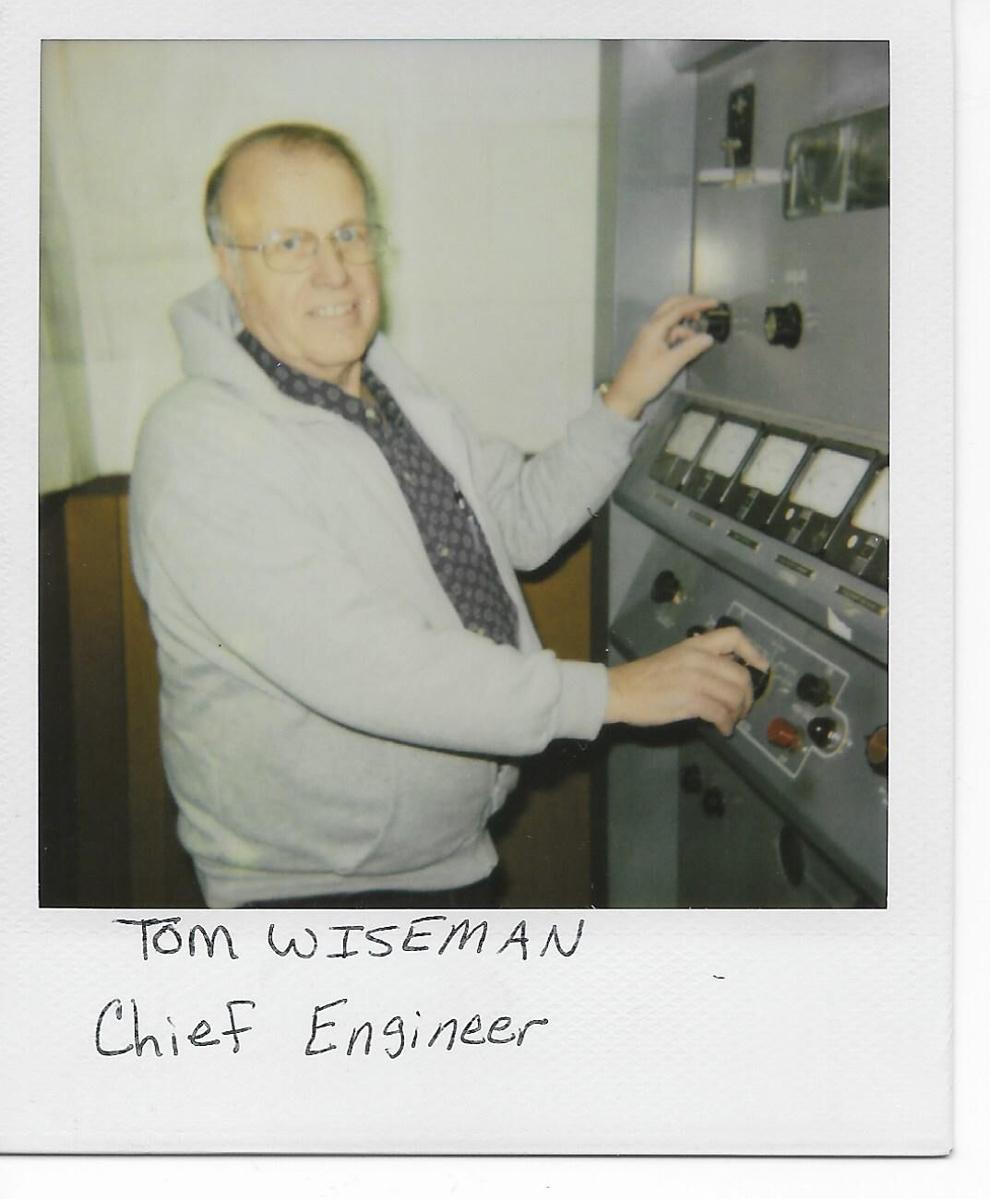 A century of experience in their profession sets two local radio talents apart from a society that now celebrates the opportunity and necessity for working in ever-changing fields and companies.
Tom Wiseman and Jeff Pennington of the WZYX radio station in Cowan have accumulated 60 years and 40 years, respectively, in what some deem a dying medium, but they are still going strong.
Engineer Tom, also called Willie, already had a ham radio by age 14 with a novice license and was very interested in the process, becoming an errand boy for whatever the engineers who were installing equipment needed.
This was in 1956, and 60 years later, after two heart attacks, two strokes and a ton of experience, he still has "radio in his soul," as he puts it.
Pennington started at WZYX in March 1981 at age 21 and went on to graduate from Middle Tennessee State University with a bachelor's degree in mass communications in 1983.
Why has he remained in place for so long?
"My late grandfather, a former businessman, told me when I began to take care of my community and my community would take care of me," he said. "I love broadcasting as much today as I did the day I started."
The elder Wiseman, whose son Chris now owns WZYX, has been a fisherman all his life and still hosts an outdoor show heard on WZYX on Thursday mornings.
He has been inspired and motivated by some of the best in Franklin County.
"Joe Brewer came to WZYX as an employee from WDEF in Chattanooga in 1959," he said.
Brewer would eventually buy the station and become a mentor of Wiseman. Neil Bracken, another local radio legend, also inspired him to be all he could be.
Tom officially became a paid employee of the station at age 17, serving as a disc jockey and assistant engineer working weekends, holidays, vacation relief and summers. He also took an extra year of electronics at Franklin County High School, then attended the University of Alabama in Huntsville where he received an associate's degree and his first class license from the Federal Communications Commission.
"Back then, you had to pass an FCC exam to even qualify as an employee at a radio station, much less go on the air," he said. "My engineering background helped me out a lot in that though."
When Tom became the chief engineer in 1972, it became a 24-hour station with limited output at night.
"We were supposed to adjust the power after sunset," he said, adding with a smile: "Sometimes that happened, and sometimes it didn't."
When the station was still located in downtown Cowan before its present location across from South Middle School, his curiosity got the best of him.
"We were on the second floor of the building, and Mr. Brewer was out of town," he said. "He was supposed to be gone all day, but he came back early.
"I had been wondering just how far one of those 1,200-foot spools of audio tape would travel if it was dropped out our second-story window, so I spooled it out after wrapping one end of the tape around my arm."
The reel hit the pavement below, took a 90-degree turn and kept on rolling down the middle of Cumberland Street.
"I looked up, and Joe Brewer was just arriving back in town as the tape rolled right past him," he said. "He looked out his van window and followed the spool, knowing just where it must have come from! I didn't know who would get back first; me pulling the 1,200 feet of tape back up into the studio or Mr. Brewer, my boss, in the station's van."
A church conversation in his childhood for an hour on the steps opened up Pennington's ability to talk publicly.
He has his own memories of important events he has experienced but nothing like the aftermath of the Blizzard of 1993.
"I was on the air for 14 hours straight that day, a Saturday — no music, just taking calls and reporting from the wire services on what happened," he said. "We were connecting supplies and people where they were needed."
He was also on the air live when the 9/11 terrorist attacks occurred.
During the first Gulf War, they got word that a huge convoy would be stopping near the station on its way from Fort Campbell, Kentucky. Pennington was dispatched by Joe Brewer to do live interviews, and he took advantage of the opportunity to organize a movement to provide supplies to the troops during the stops.
Pennington recently married his wife, Linda, a U.S. Navy veteran who served as a nurse on the U.S.S. Comfort Hospital Ship.
Both men pay homage to veterans and their families, and Pennington is a leader of the annual Landyn and Levi Christmas Toy Drive.
"It's a way of giving back to the community, something we both feel is important these days," he said proudly.
The even-tempered Pennington is satisfied with his job in Franklin County and has no desire to leave for greener pastures.
"I love what I do and enjoy it every day," he said.
Wiseman said he's grateful for the career opportunity he's had at the radio station.
"Jeff's been a big help to me in my career, and I just appreciate it so much," he said.
Pennington's respect for Wiseman is mutual.
"Willie has forgotten more about radio than most of us will ever know," he said.