A Decherd man was transported to Erlanger Medical Center in Chattanooga Monday evening after being shot in the face with a 20-gauge shotgun, according to Decherd police reports.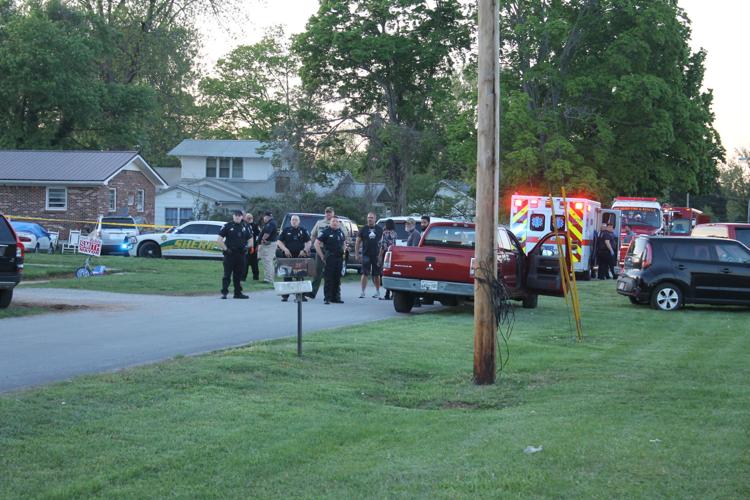 The man was identified as Tommy Wilkerson who was found lying on the ground at his residence on College Street when authorities arrived. He was taken to Erlanger Medical Center in Chattanooga by a Life Force Air Medical Services helicopter.
His current condition was not immediately available.
The shooting suspect, Roger Dale Burgess, was arrested and charged with attempted first-degree murder, four counts of aggravated assault, possession of a weapon by a convicted felon, and domestic assault.
He remains in Franklin County Jail with no bond set. He is to appear in Franklin County General Sessions Court at 8 a.m. on July 8.
 According to reports, officers had previously responded to multiple calls at the residence. Reports also said a deputy with the Franklin County Sheriff's Department had overheard Burgess threatening to shoot Wilkerson.
Burgess told police he was acting in self-defense after Wilkerson had attempted to stab him and cut him with a knife, according to reports.
Decherd police officers responded to a report of a shooting in progress on Monday evening at a residence on College Street in Decherd.
Chief Ross Peterson, Sgt. Greg King and Officer Glen Summers answered the call at 6:49 p.m. and arrived on scene at 6:51 p.m.
Reports said officers found Burgess, 60, armed with a 20-gauge single-shot shotgun.
Burgess was disarmed and taken into custody without incident, reports said. Wilkerson had apparently been shot in the face.
Peterson recognized Wilkerson's medical condition was critical and put in a call to dispatch to get an air medical helicopter on scene, reports said.
The scene was cleared of further danger, and first responders quickly arrived to treat Wilkerson.
Other responding agencies included the Winchester Police Department, the Franklin County Sheriff's Department, the Decherd Fire Department, and American Medical Response ambulance service. A Life Force Air Medical Services helicopter was dispatched to the scene.
The shooting apparently occurred outdoors at a residence near the Decherd Little League fields. Due to the close proximity between the baseball fields and the scene of the crime, numerous parents and children said they heard the gunshot.
One of the baseball fields was not in use at the time, and first responders used it to land an incoming Life Force Air Medical Services helicopter.
While law enforcement professionals worked the active crime scene, emergency medical first responders worked to stabilize Wilkerson.
The Life Force helicopter landed in the empty baseball field, and the helicopter's flight nurses joined in the efforts to stabilize Wilkerson. Wilkerson was eventually loaded into the helicopter, and it took off just after sunset.