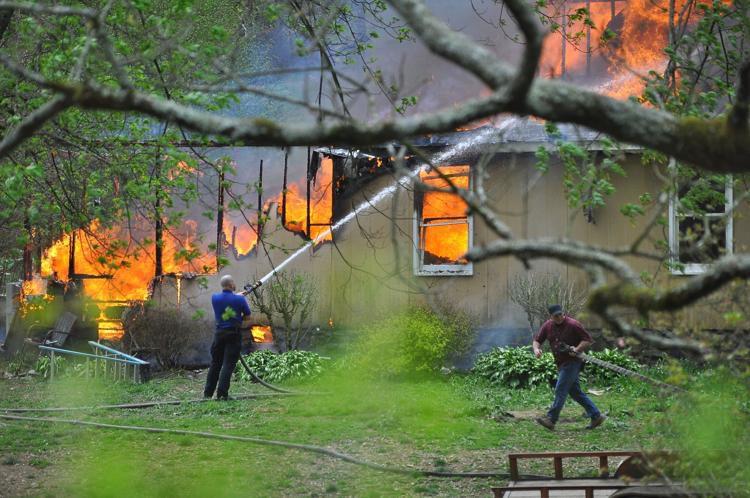 Coffee County emergency personnel responded to a call about a structure fire at a home on Crews Hollow Road in Manchester on Thursday.
The North Coffee Volunteer Fire Department arrived along with Coffee County Emergency Medical Services and Sheriff's Department personnel to find the home almost fully engulfed in flames.
Firefighters fought gusting winds for several hours to extinguish the flames. The home is owned by Roger Shelton and his wife, Brenda. 
The homeowner's family set up a GoFundMe account to help. If you wish to donate, click here. 
According to the GoFundMe post and a family member, the house was a total loss and was not insured.