Safety fencing to be erected around construction site during school year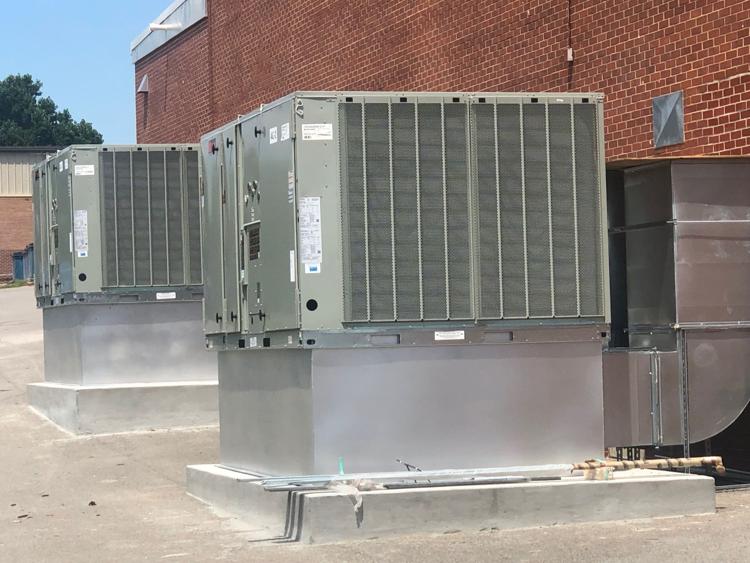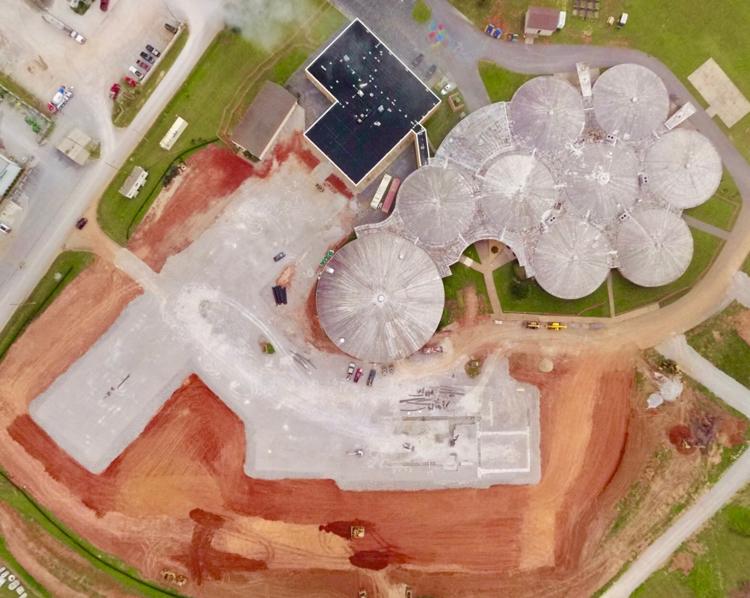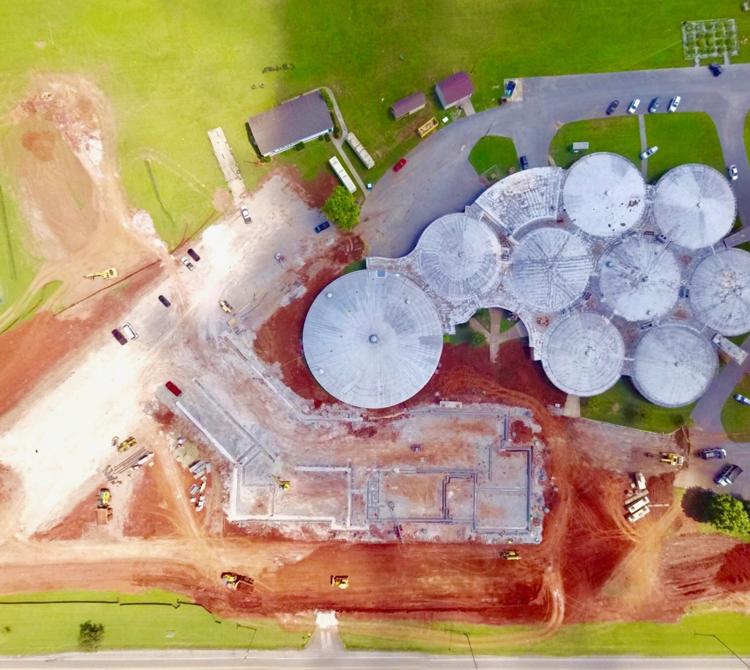 A second sinkhole at the new South Middle School site has been plugged, and the project and its mirror-image venture at the North campus are going smoothly, according to Construction Adviser Gary Clardy.
The first sinkhole at South was discovered near an old tennis court area which was taken care of using rocks as a fill material.
The second one was located where a parking lot area will be built and extended underground more than 30 feet, Clardy said on July 9.
He said that a combination of boulder material, finer surge stone and 125 yards of concrete, along with clay material, were used to plug and level the sinkhole to where it should not present any other problems.
He added that other steps are being taken to ensure the new South Middle School will reside on solid ground.
Anyone driving by the North and South middle school campuses in the past week is bound to notice the former grassy field areas now have the footprints where the buildings will reside, defined by gray rock added in abundance. Foundation material is being set with concrete flooring soon to be placed.
Franklin County's $48 million move to build two new middle schools and have them in use by August 2020 when the 2020-21 academic year begins is well under way and right on schedule, Clardy said.
"We're in good shape," he said, referring to the two projects and the progress made thus far.
Clardy said work has also progressed on the gymnasiums at both schools which are to be retained and upgraded.
He said the South gym's interior has been removed, and roofing work on the facility should start this week.
"North is not far behind," he said.
Clardy said North's eighth grade wing, which is also to be retained, is progressing with its roof being replaced.
South has about 60 percent of its footing in place to accommodate concrete flooring.
The construction area for each project consists of about 80,000 square feet.
Clardy said safety fencing will be put up before school starts to clearly divide the construction areas from the existing classroom facilities which will be used until both projects are completed.
The County Commission approved earlier this year to build the two new middle schools at a $40.588 million combined cost.
Robert S. Biscan & Co. from the city of Franklin was selected by the board to do the work at North while SouthLand Construction Inc. of Brentwood was awarded the contract for the South project.
Five construction companies submitted bids to do the work at North with three of them presenting quotes for the South project.
The School Board recently approved a recommendation from Director of Schools Stanley Bean to give the nod to the lowest bidders which were Biscan and SouthLand.
Biscan turned in a $19.6 million base bid quote for North with another $658,000 in alternate work, setting its total at $20.258 million.
SouthLand turned in a $19.98 million quote for the base work at South, plus another $349,700 in alternate work, setting its total at $20.329 million.
Clardy said that, in addition to the base bids, alternate work was included in the overall package.
He said North's existing wing and a gym that are to be upgraded, which comprised most of the alternate work totals.
Bids were submitted for 10 alternate projects at North and four at South to upgrade its gymnasium and make security improvements.
Clardy said that although the low bids total $40.588, million, additional costs have been factored in.
He said the design fees added $1.8 million to the cost, plus $2 million has been budgeted for each school to provide technology upgrades.
Clardy had said some leeway was planned in case the contractors ran into any issues, like South's sinkholes, which would cost additional money to make corrective adjustments to.