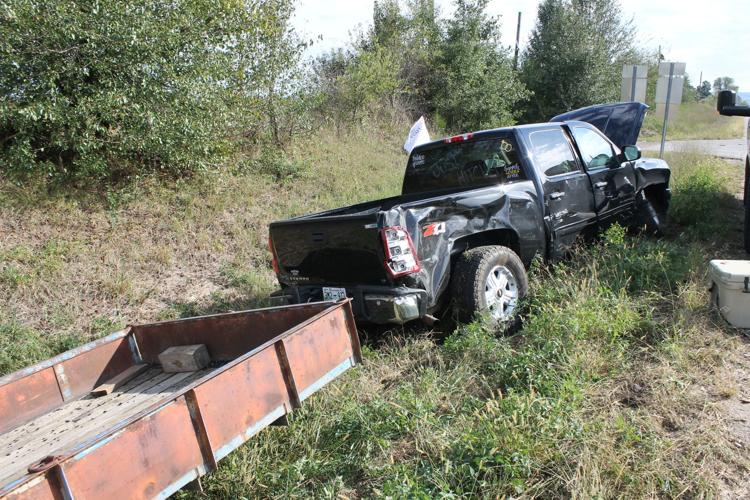 One motorist was injured and transported by ambulance to Southern Tennessee Regional Health System in Winchester Friday afternoon following a two-vehicle accident at the intersection where Highway 16/Rowe Gap Road crosses Highway 64.
The two vehicles involved in the collision, near the roundabout in Winchester, were a Chevy Silverado pickup truck and a Ford Windstar minivan.
The accident occurred just after 2:30 p.m.  The pickup truck is believed to have been travelling south on Highway 16 and crossing Highway 64 when it and the minivan, believed to have been heading east on Highway 64, collided.
The impact was severe, officials said, and heavily damaged the front end and left side of the minivan.
The pickup truck sustained heavy damage along its right side.
The driver of the minivan, who was not immediately identified, was injured and transported to STRHS by an A&E Emergency Services advanced-life-support ambulance.
The driver and passenger in the truck were not seriously injured, officials said.
Their identities were not immediately available.
Responding agencies included the Winchester Police and Fire departments and A&E Emergency Services LLC.
More information will be provided as it becomes available.