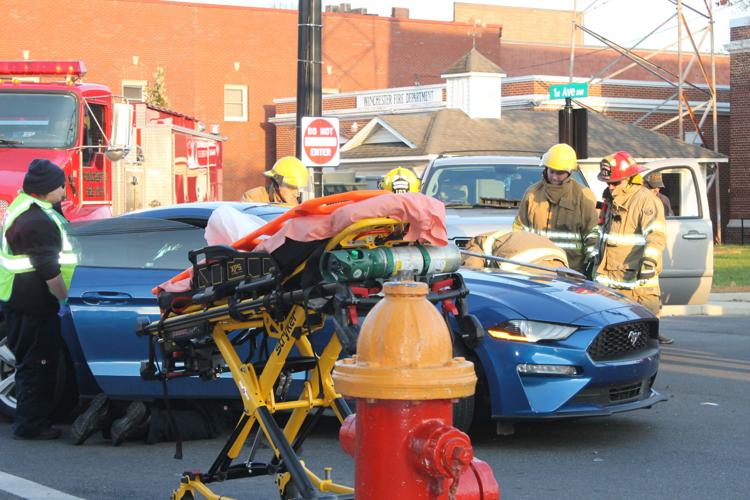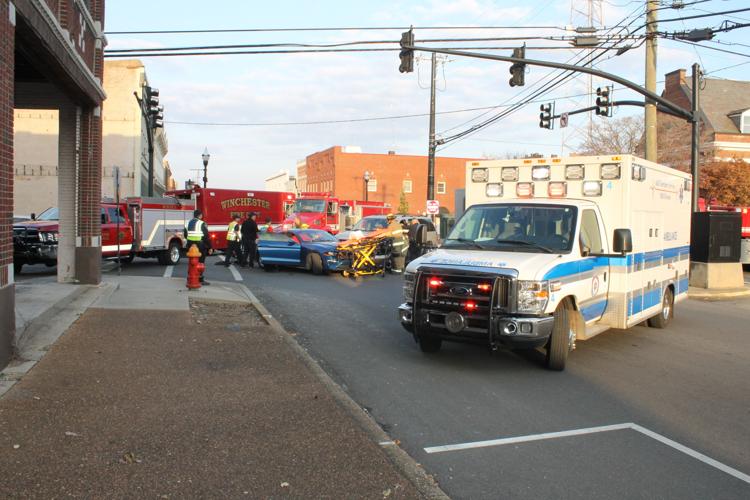 A trapped motorist was rescued from her car by first responders following a two-vehicle accident beside Winchester City Hall Monday afternoon.
The collision occurred around 3:30 p.m. on First Avenue Northwest at the intersection of South High Street.
A Ford Mustang car and Chevy Tahoe sport-utility vehicle were damaged in the accident, and firefighters with the Winchester Fire Department used the Jaws of Life tool to free the Mustang's trapped driver.
An advanced life support ambulance crew from A&E Emergency Services LLC stayed with the trapped motorist and provided emergency medical aid while firefighters worked to pull the SUV's front end away from the driver's side door using a heavy chain and a fire department vehicle.
After the SUV was untangled from the Mustang, firefighters were then able to use the Jaws of Life  to quickly gain access to the Mustang's trapped driver, who was transported to Southern Tennessee Regional Health System-Winchester by an A&E Emergency Services LLC ambulance.
Officers with the Winchester Police Department were also on hand and worked to divert rush-hour traffic around the accident scene.
The driver and occupants of the SUV did not sustain serious injuries from the collision, officials said.