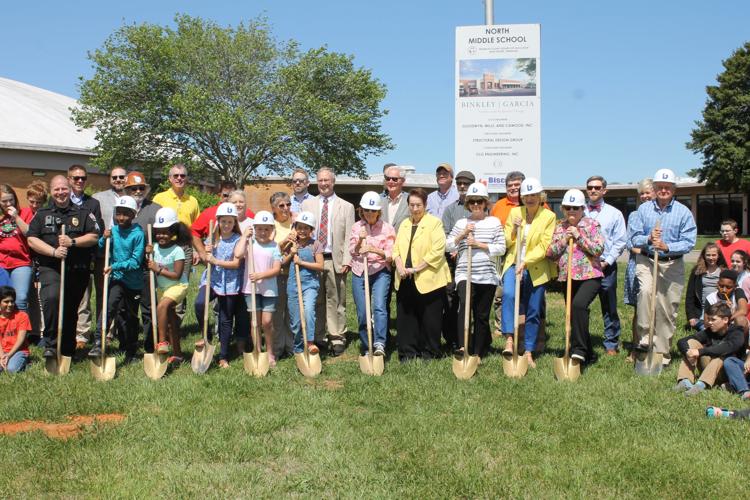 Twin groundbreaking ceremonies were held at North and South middle schools Tuesday to herald the beginning of construction efforts that will ultimately build two new facilities by August 2020.
Franklin County Director of Schools Stanley Bean began each event by welcoming attendees before speaking briefly about what each school will mean to area students, faculty members and the Franklin County community.
Bean then introduced School Board Chair CleiJo Walker who also spoke briefly about the significance of the groundbreaking ceremony.
"Today we are going to start moving some dirt," Walker said. "These two middle schools are years in the making, and I appreciate all the help the Franklin County Commission and the community have given."
She also spoke about the state-of-the-art technology that will be available to students attending the two new schools.
Next to speak was Gary Clardy, project construction adviser.
"We are excited about this endeavor, and we look forward to a successful project that comes in under budget and on time," he said.
Franklin County Mayor David Alexander also addressed the gathering.
"Sixteen Franklin County Commissioners representing 41,000 people approved these new Middle School projects, as they understood it was needed for the future of our county," Alexander said. "I want to say thank you to the commissioners and the taxpayers of Franklin County who made this possible."