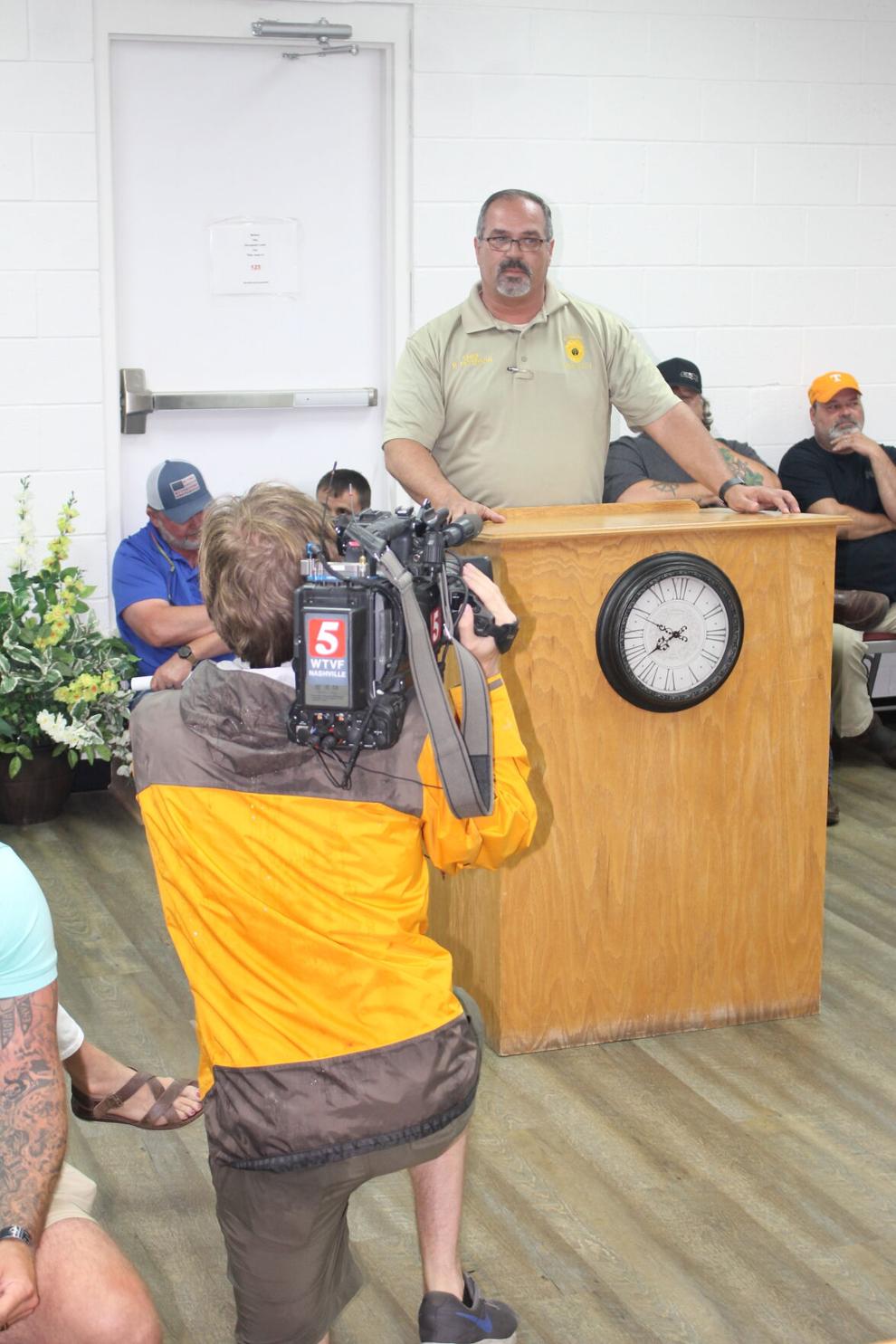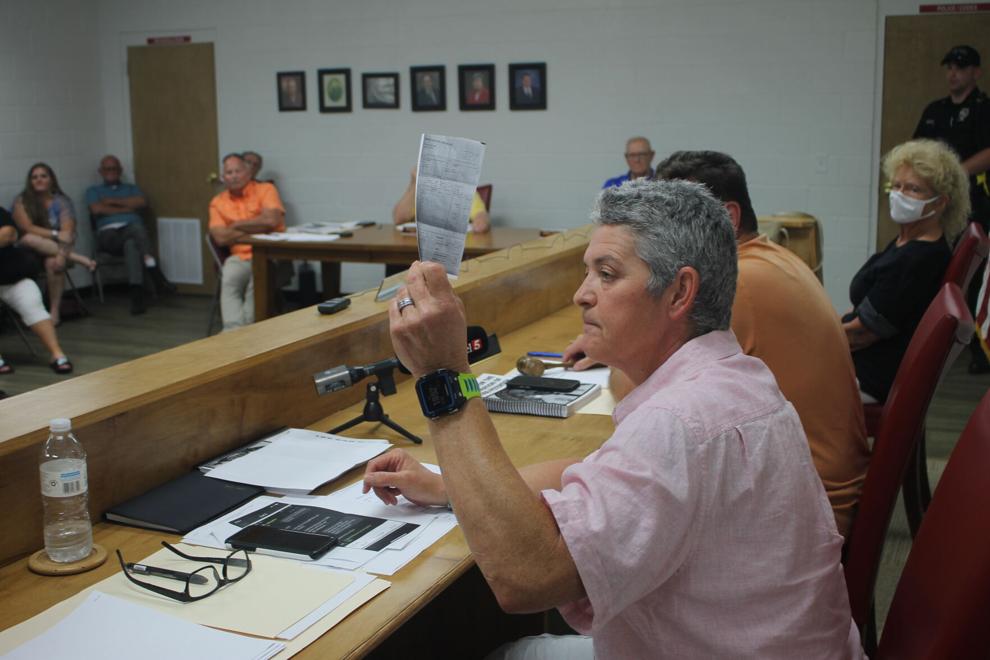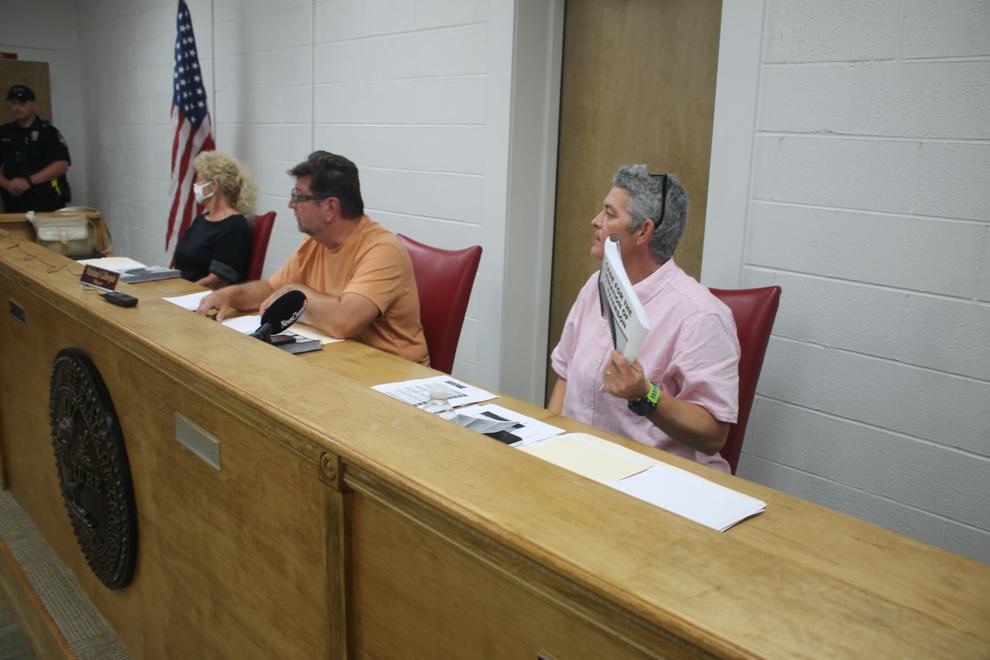 The driver allegedly held at gunpoint by an off-duty Decherd officer who was charged with aggravated assault in connection with the June 13 incident in Murfreesboro says the Police Department erred greatly when it hired Mathew Ward.
Ilya Kovalchuk of Franklin addressed the Board of Mayor and Aldermen Monday in what became a heated controversy about his presence there.
The dialogue became so heated at times that Mayor Michael Gillespie had to silence attendees who were speaking out of turn.
Kovalchuk told the board that Ward had threatened him and his pregnant wife with a department-issued handgun, and Ward's actions deem that he should have never been allowed to be a police officer.
Ward, 31, of Cason Lane in Murfreesboro, was charged after an investigation of the road-rage case starting on Interstate 24, according to Patrol Cpl. William Travis, who was the arresting officer.
Decherd City Administrator Rex Clark confirmed Ward was immediately suspended from his duties without pay, and Ward subsequently resigned.
The investigation showed Ward observed Kovalchuk speeding on I-24.
The officer displayed his Decherd Police badge and signaled for Kovalchuk to slow down, Travis reported. They exchanged words.
Ward pursued Kovalchuk to Medical Center Parkway at Silohill Lane where both men exited their vehicles.
"Ward drew his Decherd-issued handgun and pointed it at Mr. Kovalchuk while ordering him to lay on the ground," Travis reported.
Travis and Detective Joe Duncan investigated the case, resulting in Ward's arrest.
Ward was booked into the Rutherford County Adult Detention Center and released on a $5,000 bond. A hearing is set for Oct. 27 in General Sessions Court.
Kovalchuk said he questioned how Ward was allowed to be on the Decherd police force, and his actions clearly indicate he was unfit to be a police officer.
Questions were brought up about how Ward was hired in the first place.
Kovalchuk questioned what kind of background checks had been done that might indicate Ward could have problems.
Police Chief Ross Peterson said Ward's track record in police-academy training made him seem fit for duty.
Peterson said he had directed a staff member to check into Ward's background.
However, Sgt. Investigator Greg King said after the meeting that some answers to questions he directed at Ward in the hiring process were unsatisfactorily answered.
King said he deemed the Fort Walton Beach Police Department in Florida, where Ward had been, should have been called, but Peterson directed him not to bother with it.
"He told me not to worry about calling," King said.
He then referred to Peterson's explanation about the situation to the board.
"I felt it sounded like I didn't do my job," King said. "But I didn't do my job because I was told not to. … I should have been allowed to make the call. Law enforcement doesn't need any more self-inflicted wounds."
 Alderman Tammy Holt questioned how Kovalchuk found out he could appear in front of the Decherd Board.
Holt said Decherd resident Ben Elliott Duvall has a personal vendetta against Peterson, and Duvall prompted Kovalchuk to be there.
Kovalchuk said he was there because he wanted to let the board know what had happened so the city could do something to curb similar instances in the future.
Holt quoted text messages she said were from Duvall and how he would do virtually anything to "get rid of him" in reference to Peterson.
She told Kovalchuk that he was being used as "a pawn" in a political battle with a group opposed to Peterson.
She asked Duvall, who was in the audience, what "get rid of him" means.
Duvall said to end Peterson's law enforcement career because he has a past that deems he's unfit to be a police officer.
Derrick Young, who said he was a Decherd resident, which was questioned by Holt, provided a nearly 1-inch-thick bound publication to the board titled "The Case for the Termination of Ross Peterson."
Young said Peterson had committed felonies and misdemeanors that should count for Peterson's removal from his duties.
Holt said Peterson was never charged with anything, therefore no crimes were committed.
Peterson said the deemed vendetta has gone too far.
"Enough is enough," he said.
Peterson said Duvall has done virtually anything he can to interrupt the Police Department's work.
"We can't do our jobs with what he's doing," Peterson said.