The owner of Buckaroo's Family Restaurant is out of jail on a $30,000 bond after being arrested and charged with two counts of sexual battery, according to Winchester police reports.
Christopher Phillip Howard, 57, of Huntland was arrested stemming from an Oct. 30, 2019, alleged sexual assault incident at the restaurant, located at 708 S. College St. in Winchester.
The case was turned over to a Franklin County grand jury which indicted Howard on Jan. 6, reports said.
Reports said Howard had allegedly made sexual statements to a female employee and had made contact with her in a sexual manner. The employee stated she has a recording of the sexually-oriented statements Howard allegedly made.
He is to appear in Franklin County Circuit Court on Friday.
Howard was also arrested on Nov. 29, 2019, in connection with a separate incident at the establishment when officers were dispatched after a report was made that an intoxicated man was holding a knife, reports said.
Reports said that when police arrived, the man was not holding a knife, but quickly grabbed one and started screaming at two officers.
One of the officers used a Taser to subdue the suspect, who was taken to a hospital to get the Taser's prongs removed.
Howard was booked into the Franklin County Jail on charges of aggravated assault, resisting arrest, disorderly conduct and public intoxication.
He is to appear in court Thursday on all but the public intoxication charge, which was heard earlier in court.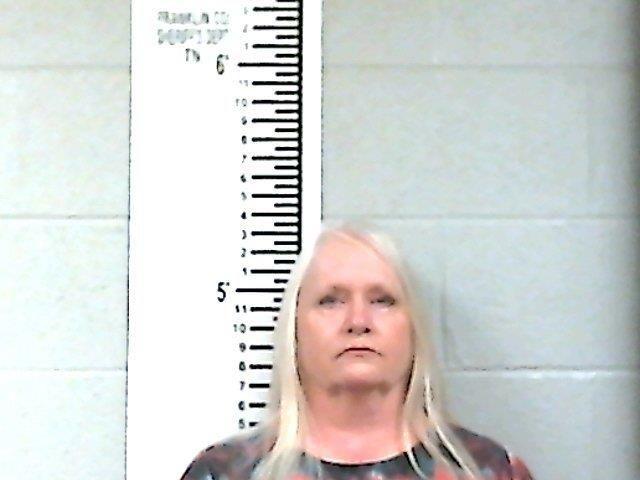 The grand jury also indicted Rebekka Durm, 56, of Tullahoma in an unrelated case on one count of theft of property over $250,000 and seven counts of identity theft. She was released on a $75,000 bond and is also scheduled to appear in Circuit Court on Friday.
Reports said Durm is the former administrative assistant at Mason Plastics Co. in Winchester, and a report was made to Winchester police about alleged embezzlement dating back to 2015.
Police reviewed numerous payroll reports showing that Durm allegedly had excessively paid herself in bonuses and overtime compensation, reports said.