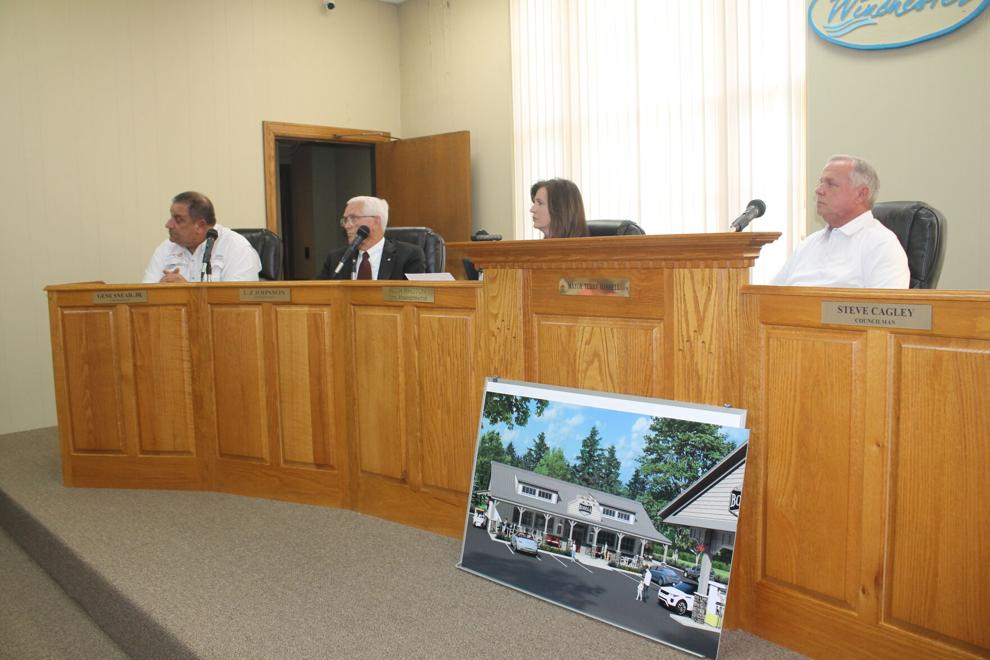 Amid controversy, the Winchester City Council approved an ordinance Tuesday that will allow a convenience store/gas station to be built on Lynchburg Road, just southeast of Twin Creeks Properties.
The council approved 4-0 to rezone the property from a high-density residential alternative district to a highway service commercial district.
Councilman Gene Snead Jr. abstained from voting due to having business interests with Twin Creeks Marina & Resort. In favor of the zoning change were Councilmen L.Z. Johnson, Steve Cagley, Bruce Spencer and Willie Womack.
About 30 attended a public hearing at City Hall with several speaking for a group of Twin Creeks Village homeowners, stating that the convenience store would not blend in with the serene surroundings in the immediate area.
• Increased traffic and safety issues on an already busy Lynchburg Road.
• Increased noise levels.
• Increased public use from those who would use the facility, potentially leading to an increase in crime in the area.
• Decreased property values, making Twin Creeks homes less desirable for resale.
• A degrade in air quality due to fumes from the gas station.
• Infringements on privacy because of headlights shining in on residential property.
• Increased commercial development in the immediate area that would further infringe on a peaceful and quiet environment.
Two property owners said they bought their Twin Creeks homes as retirement property and wish to lead a quiet lifestyle.
However, they said allowing the convenience store/gas station would spark further development in the area, moving away from what they had bought their homes for in the first place.
Jeff Kinney, Twin Creeks Marina & Resort principal owner, said the residents belong to a homeowners association which would have control over what could be developed on property adjacent to their lots.
Several property owners said that when they bought their homes, they were told that another area further away from the residential section had been designated for a convenience store.
However, Kinney said the area they were talking about was discovered later to be land under Tennessee Valley Authorities' jurisdiction, and a convenience store is not permitted under the agency's land-use policy.
He added that a decision to have the facility on Lynchburg Road was decided as an afterthought to the finding.
Two residents said just knowing that the homeowners association has control over the development makes the zoning change a little more easy to accept.
Two also said a convenience store is acceptable but a gas station wouldn't be.
Kinney said the convenience store would be built with an appearance and facade that would mirror the subdivision's surrounding homes. He added that it would blend in well with the residential community.