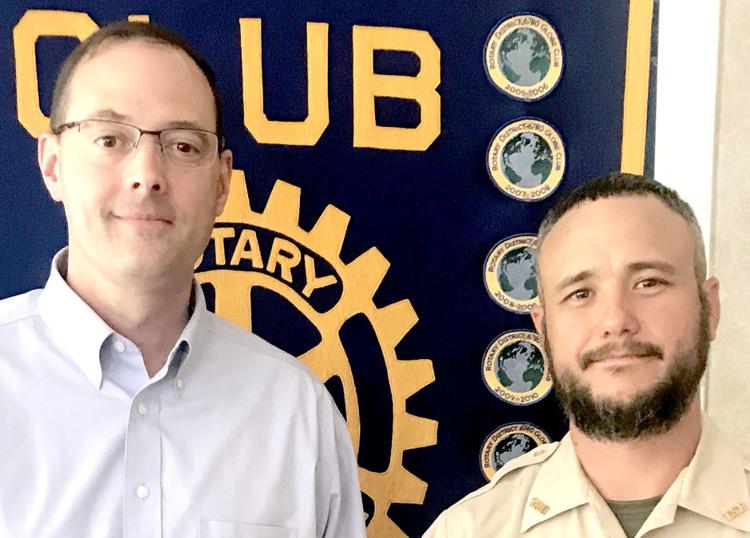 Shaw Settle, park ranger at Tims Ford State Park, recently updated the Rotary Club of Winchester about the many things happening at the park.
Settle, an animal biologist, spoke about the renovations planned for the nature center and recreation hall at the park. The renovation of the nature center is set to be complete within a year.
The renovation of the recreation hall is in the planning stages and will include the addition of a meeting area large enough to host 150 people.
Settle also updated the club on the programming at the park which includes Saturday Night Pickin', ranger-led hikes, National Public Lands Day, golf tournaments, Heritage Day Fall Festival, trunk or treat at Fairview and more.
The park's signature fall event, Tims Ford State Park Heritage Day Fall Festival, will be held over the course of two days on Oct. 12-13.
Heritage Day festivities include hay rides, craft and food vendors, a classic car cruise-in, demonstrations and more. In an effort to include the Fairview Campground in fall festivities, the park has scheduled a trunk or treat and haunted trail at the site.
This event will take place at the Fairview Campground on Oct. 24 and will include trunk-or-treating and a pontoon boat ride to Devil Step Island with a guide for a spooky haunted hike.
Many thanks to Rotarian Troy Wells who brought the program to the club.