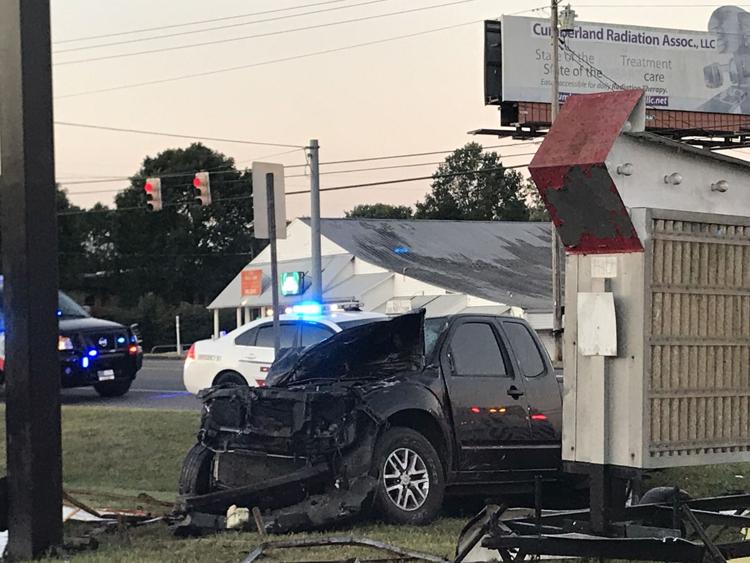 A one-vehicle accident Thursday morning resulted in extensive damage to entrance signs at the County Plaza Shopping Center, which is located on Decherd Boulevard in Decherd.
The incident happened shortly after 6 a.m.
Though the damage was extensive to the shopping center signs and the pickup truck involved, there were no reported injuries, authorities said.
According to Decherd Police Officer Daniel Wockasen, the pickup was traveling northbound on Decherd Boulevard, going toward Walmart, when it apparently ran off of the road and onto a curb in front of the County Plaza Shopping Center before striking the Diamonds For You sign.
The pickup then continued to travel until it collided with the County Plaza sign, Wockasen said.
The driver — an 18-year-old Winchester resident —was not charged at the time of the incident.
The motorist was assessed at the scene by an A&E Emergency Services ALS ambulance crew.
The incident is under investigation, and the motorist's name was not immediately available.
Responding agencies included the Decherd Police and Fire departments and A&E Emergency Services.
Some of the businesses in the shopping center include Dairy Queen, Subway, Papa John's Pizza, Covington Credit, AutoZone, and Diamonds For You.