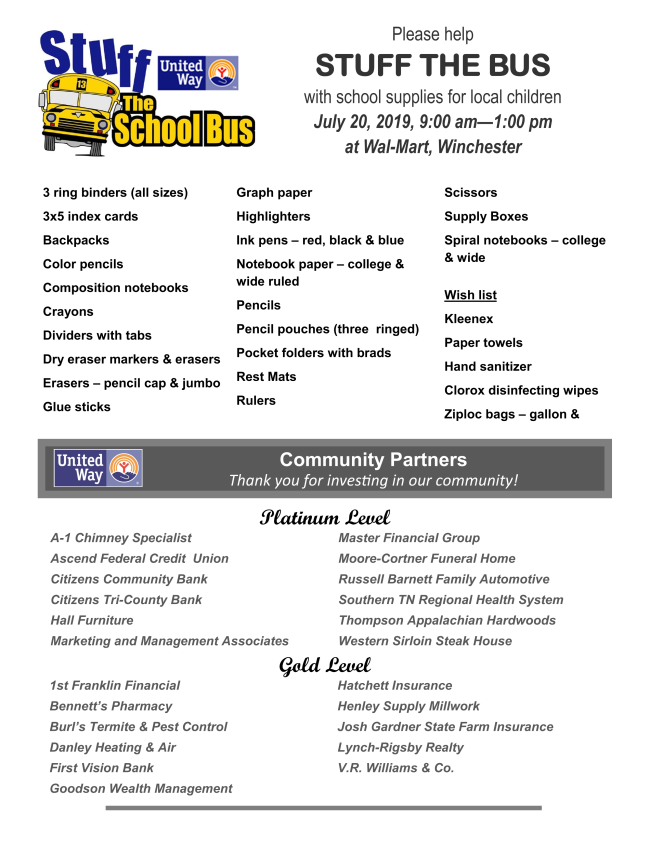 The Franklin County School System will hold its annual Stuff the Bus event on July 20 to collect supplies for local students in need.
Those interested in helping out can bring supplies to the school bus in the Walmart parking lot in Winchester from 9 a.m. to 1 p.m on July 20.
Alternately, supplies may be dropped off in advance at Citizens Community Bank, Citizens Tri-County Bank, First Vision Bank, Regions Bank, VR Williams & Company, WCDT or WZYX.
Churches and businesses are urged to get involved in this community project by calling 931-962-0103 or by sending an email to uwfc@att.net.