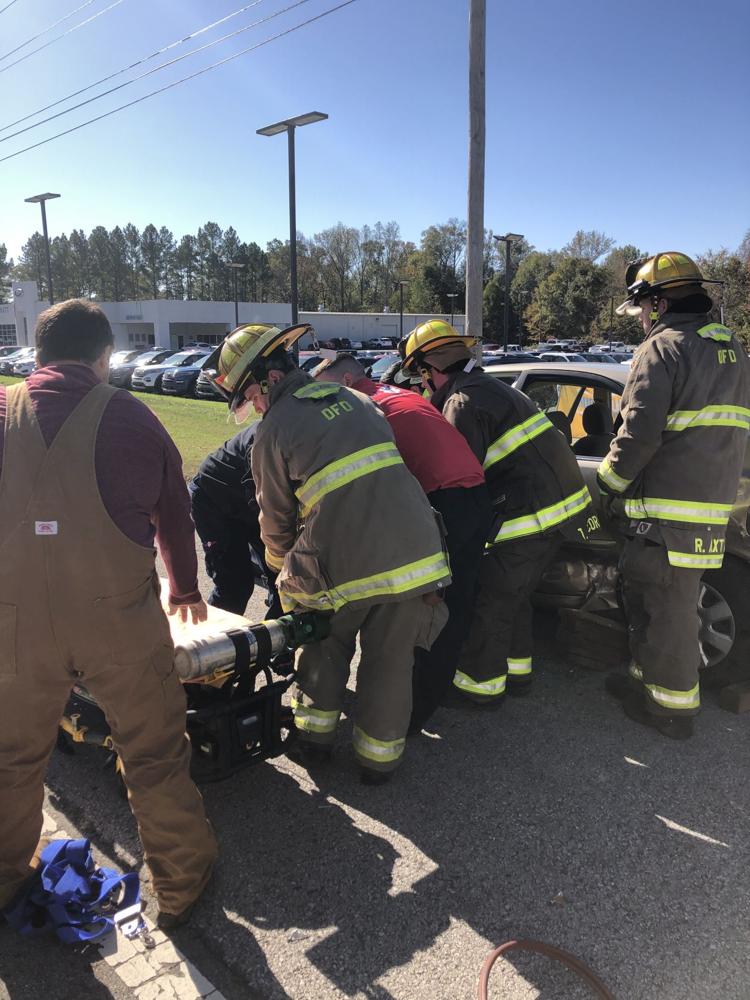 Two Franklin County residents were injured and transported to area hospitals by A&E Emergency Services LLC ambulances following a Sunday morning collision with entrapment on Highway 41A near Russell Barnett Ford in Winchester.
Decherd Police Department Assistant Chief Kenneth Griffin said Decherd Police and Fire department and A&E Emergency Services LLC personnel were dispatched to a two-vehicle accident at 9:51 a.m. on Sunday.
The wreck occurred when the front end of one of the vehicles collided with the side of the other.
The two vehicles involved in the collision were a Toyota Camry and a Nissan Maxima.
The driver of the Toyota -- a Winchester resident -- was trapped in the vehicle and could not be removed without assistance from firefighters with the DFD, officials said.
A&E Emergency Services LLC Paramedic Luke Lovelady and A&E Advanced Emergency Medical Technician Avasa Bohanan crawled into the vehicle to provide medical assistance to the injured driver while DFD firefighters used the "Jaws of Life" rescue tool to free the trapped patient, officials said.
While first responders worked to free the entrapped Winchester resident from the Toyota Camry, another A&E Emergency Services LLC ALS crew stabilized an Estill Springs resident who was an occupant in the Nissan Maxima.
The two injured motorists were transported to two area hospitals by A&E ambulances, officials said.
One patient was transported to Southern Tennessee Regional Health System-Winchester, and the other was transported to Tennova Healthcare-Harton in Tullahoma.