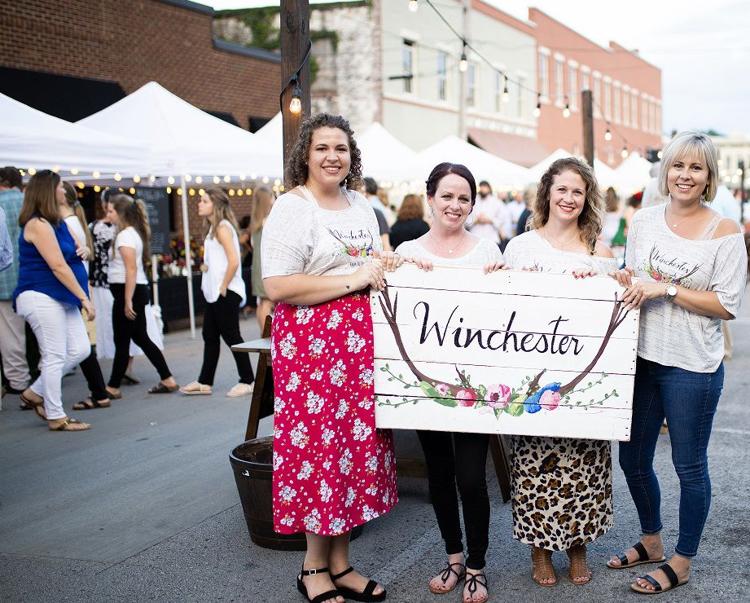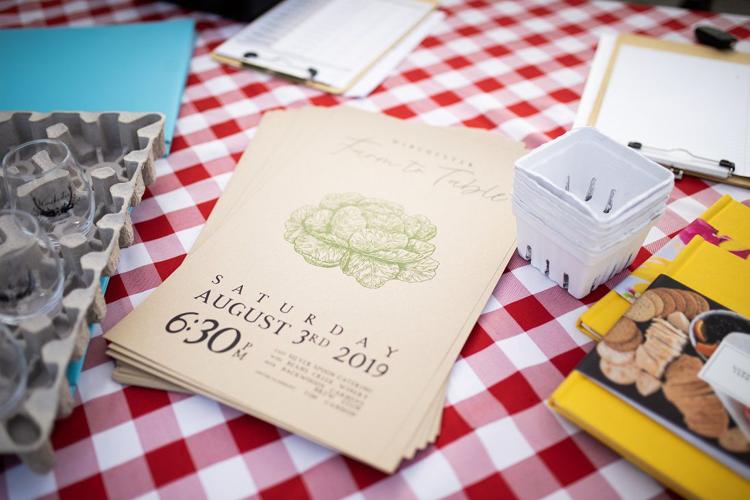 The sixth annual Winchester Farm to Table Dinner was held outside of the Winchester Livery building at 122 North Jefferson St. in Downtown Winchester on Aug. 3.
The event started with a cocktail and shopping hour, followed by dinner at 7:30 p.m.
The occasion was created to cultivate a healthy community by promoting locally grown, nutritious food through an intimate dining experience, filled with gourmet food prepared by a local chef and regionally sourced beverages.
Another goal is to support a sustainable and vibrant historic downtown.
All proceeds went to the Downtown Winchester nonprofit organization's mission of cultivating and supporting a sustainable, vibrant downtown filled with a successful mix of businesses ready to satisfy the cultural, residential, and entertainment needs of the different segments of the community.
In addition to the meal, guests were able to enjoy a selection of local craft beer by Backwoods Carboys Brew Club, local wine, local artisan vendors, live music by Tim Cannon, door prizes and a keepsake Winchester Farm to Table wine glass.
The underlying theme and purpose of the Winchester Farm to Table Dinner is community — from the volunteers who plan the dinner, to the local farmers who grow the ingredients, to the community events the dinner's proceeds support.
Abby Pickett, Winchester Downtown Program Corp. director, summed up how the Farm to Table Dinner has evolved.
"We have been able to keep the momentum going for this popular downtown event with the support of dedicated volunteers, attendees and community partners," she said. "This year was our sixth Winchester Downtown Farm to Table Dinner, and we hosted it in a new location downtown on North Jefferson Street in front of the Winchester Livery."
Pickett said the event had an outstanding number of attendees who are passionate about the Farm to Table Dinner and the community.
"The roster of our volunteer planning committee has changed through the years, and we are grateful to each and every one who played a part in making this event a success," Pickett said.