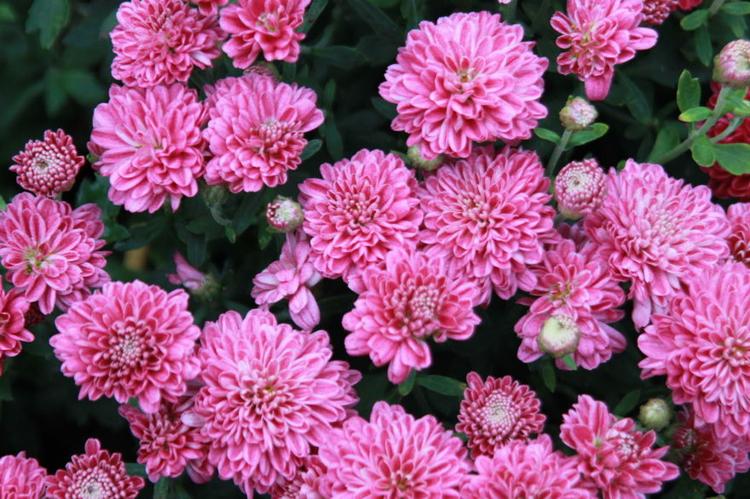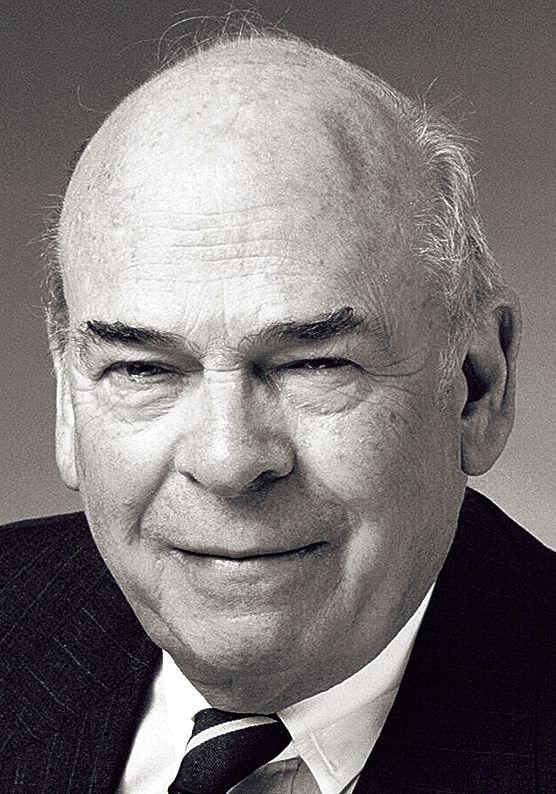 JAMES BRATTON JR.
BRATTON, James Henry Jr., age 87, died Sunday, Jan. 6, 2019, in Atlanta, Georgia. He was born on Oct. 9, 1931, in Pulaski to James Henry and Mabel (Shelly) Bratton. Jim grew up in Decherd and graduated Optime Merens, Phi Beta Kappa and valedictorian of his class from Sewanee: The University of the South with a BA in Political Science. He was Sewanee's first Fulbright Scholar and earned the distinction while still an undergraduate. As a Fulbright, he attended Pembroke College, Oxford where he earned a BA and MA and was a member of the rowing team. Later, he earned an LL. B. from Yale University while serving as editor of the "Yale Law Journal." Upon graduation, he joined the law firm of Gambrell, Harlan, Barwick and White (now, Smith, Gambrell & Russell, LLP). He practiced complex and protracted litigation in the aviation and environmental industries. He was founding chairman of the environmental law section of the State Bar of Georgia. He held adjunct faculty positions at Emory and UGA law schools. Jim was a member of Peachtree Road United Methodist Church and served as chair of the board of trustees, a trustee of Sewanee: The University of the South, president of the Buckhead Christian Ministries, president of Peachtree Heights West Civic Association, treasurer of Pembroke College Foundation, and a member of the Yale Law School Alumni Executive Committee. Jim is survived by his wife, Alleen; children, Susan Bratton McGonigle and Kevin McGonigle, James H. Bratton III and Vicky Vieth Bratton, Margaret Bratton Schilling and Andrew Schilling; and eight grandchildren, John McGonigle, Molly McGonigle, Will McGonigle, James H. Bratton IV, Catherine Bratton, Charles Bratton, Emilie Schilling and Hank Schilling. In lieu of flowers, donations may be made to the Scholarship Fund at the University of the South c/o University Advancement 735 University Ave., Sewanee, TN 37383. A memorial service was held at Peachtree Road United Methodist Church on Thursday, Jan. 10, 2019, at 1 p.m. A graveside service will be held on Friday, Jan. 11, 2019, in Sewanee. Moore-Cortner Funeral Home, 300 First Ave. NW, Winchester, TN 37398, (931)-967-2222, www.moorecortner.com.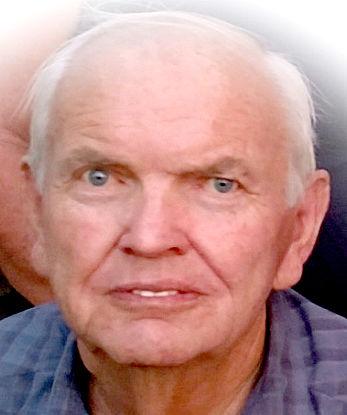 TOMMY JACKSON
JACKSON, Tommy, age 73 of Winchester, passed away on Monday, Jan. 7, 2019, at Erlanger Medical Center in Chattanooga. A native of Franklin County, he was born in Cowan on Jan. 3, 1946, to the late Ed and Bessie (Morris) Jackson. Before his retirement, Tommy was a machine operator for CSX Railroad. He attended First Baptist Church in Estill Springs. In addition to his parents, Tommy was preceded in death by his grandson, Greg Posey; brothers, Ed Jackson Jr., J.C. Jackson, Bobby Jackson, Jack Jackson and Billy Jackson; sisters, Betty Jackson, Margaret Rayfield and Peggy Kelley; and son-in-law, Gary Hurt. He is survived by his loving wife of 50 years, Joyce Davis Jackson of Winchester; children, Steve (Candy) Posey of Tullahoma, Cheryl Posey of Winchester, Joe Posey of Pelham, Renee Hurt of Winchester and Michelle (Tracy) Jackson of Tullahoma; sisters, Willie (Wayne) King of Cowan and Ruthie (Oakley) Martin of Winchester; grandchildren, Kristopher Posey, Eldon Posey, Alina Posey, Colton Stevens, Michael Posey, and Matthew Hurt; and great-grandson, Seagan. Visitation was held on Thursday, Jan. 10, 2019, from 5-8 p.m. at Moore-Cortner Funeral Home. Funeral services will be conducted on Friday, Jan. 11, 2019, at 1 p.m. in the Moore-Cortner Funeral Home Chapel with Rev. Ray Gardner and Rev. James Patton officiating. Interment will follow in the Cowan Montgomery Cemetery. Moore-Cortner Funeral Home, 300 First Ave. NW, Winchester, TN 37398, (931)-967-2222, www.moorecortner.com.
JERROD WORRELL
 WORRELL, Jerrod R. (SGT), age 43 of Virginia Beach, Virginia, passed away on Monday, Jan. 7, 2019. A veteran of the Iraq War, he served his country first in the United States Marine Corps and later in the United States Army. He enjoyed hunting and fishing, but most of all his family will remember him as a great dad. Jerrod is survived by his son, Austin Worrell of Virginia Beach, Virginia; father, Bob (Zona) Worrell of Winchester; mother, Tom (Charlene) Mitchell; step-brothers, John Woodall of Atlanta, Georgia and Jackie Leon Summers II of Winchester; and step-sister, Stacie Woodall of Austin, Texas; Services will be held at a later date. Moore-Cortner Funeral Home, 300 First Ave. NW, Winchester, TN 37398, (931)-967-2222, www.moorecortner.com.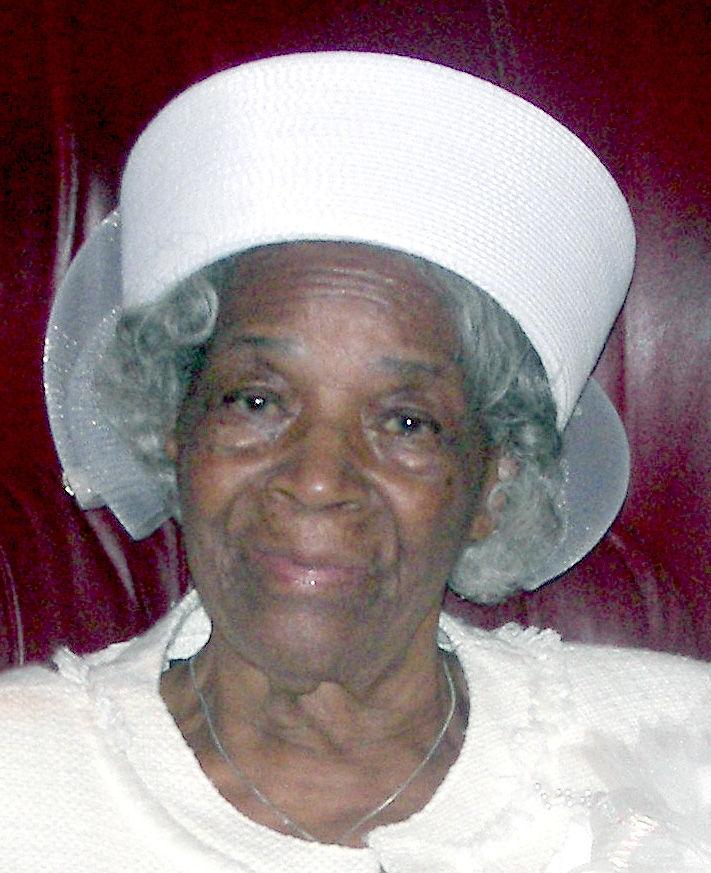 LILLIE BONNER
BONNER, Lillie R., age 99, of Winchester, formerly of Cowan, passed away peacefully on Wednesday, Jan. 2, 2019, at Southern Tennessee Regional Medical Skill facility in Winchester. She was born to the late Evans Tyree Taylor and Violet Henrietta Porter Taylor on March 14, 1919, in Cowan. In addition to her parents, she was preceded in death by her devoted husband of 62 years, Mr. Willie L. Bonner Sr.; brother, William Q. Taylor Sr. of Cleveland, Ohio; four sisters, Willie Z. Nard, Evelyn I. Morris, Bettye L. Hill and Dollie A. Hartsfield, all of Cowan. She leaves 10 loving and precious children to continue her legacy and cherish her memories - four sons, Elder Willie L. (Verna) Bonner Jr. of Cowan, Mr. David Q. Bonner Sr. of Winchester, Mr. Raymond E. (Dr. Gloria) Bonner of Murfreesboro, Mr. Allen T. (Carmen) Bonner Sr. of San Diego, California, six daughters, Mrs. Lula P. (Samuel Frank) Laster of Antioch, Mrs. Bettie J. (Jesse) Simmons of Cowan, Mrs. Phyllis H. (Earnest, Jr.) Lee of Bellwood, Illinois, Ms. Audrey T. Fitzgerald of Ellenwood, Georgia, Mrs. Brenda Y. (Frank) Brown of Decherd and Mrs. Deborah L. (Edwin) Wamsley of Arlington, Texas; a brother, George O. (Alva Jean) Taylor of St. George, Utah. 23 grandchildren; 19 great-grandchildren; 13 great-great-grandchildren; 13 step-grandchildren; 19 step-great-grandchildren; two step-great-great- grandchildren; a special friend, Mrs. Yvonne Heard of Nashville; and a host of nieces, nephews, cousins, other relatives, loved ones and friends. Visitation will be held on Sunday, Jan. 6, 2019, from 6-8 p.m. at Mt. Sinai Missionary Baptist Church. She will lie in state on Monday, Jan. 7, 2019, from 10-11 a.m. with funeral services to follow at 11 a.m. at the Elk River Missionary Baptist Tabernacle with Elder Leo Bonner officiating and Pastor John W. Patton Jr. as eulogist. Interment will be in the Thorogood Cemetery in Cowan. J.A. Welton & Son Funeral Home, 715 South Jackson St., Tullahoma, TN 37388, 931-455-2723. Send online condolences to weltonfuneralhome.com.
 Death notice
 SLONE, Rodney Allen, 49, Feb. 13, 1969 - Jan. 5, 2019.