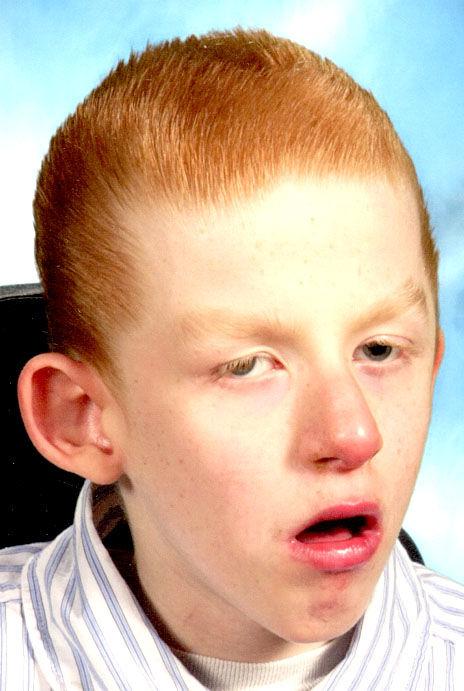 BRADFORD, Richard Dewayne, age 20, passed away peacefully holding his dad's hand on the evening of Friday, March 20, 2020, at the Elk River Health and Rehab Center in Winchester. Richard was born June 17, 1999, and was a 2017 graduate of Franklin County High School. He was a member of The General Assembly and Church of The First Born in Winchester. His favorite church hymn was, "I'll Fly Away." One of Richard's favorite things to do was to play with his toy, "the alphabet pal." He also loved to spend time sitting on his dad's lap and listening to his dad sing to him. Richard loved to be hugged and to hug back. He was and always will be loved by many. He was preceded in death by his mother, Della Mae Steele Bradford. He is survived by his dad, Douglas (Clara Tolliver) Bradford of Belvidere; birth mother, Delisha Maryann Scammon of Winchester; sister, Madison Mae Alana Scammon; maternal grandmother, Bobbie Glen Ballenger of Decherd; uncle, Manuel R. Sanchez of Winchester; aunt, Christine Lynn Rosas of Winchester; and a host of great-aunts, great-uncles, and cousins. Visitation was held on Sunday, March 22, 2020, from 5-8 p.m. at Moore-Cortner Funeral Home in Winchester. Funeral services were conducted on Monday, March 23, 2020, at 11 a.m. in the chapel of Moore-Cortner Funeral Home with Bro. Rodger Bunch officiating. Interment followed in the Keith Springs Cemetery. Moore-Cortner Funeral Home, 300 1st Ave NW, Winchester, TN 37398. 931-967-2222. www.moorecortner.com.
To plant a tree

in memory of passed holdin

as a living tribute, please visit Tribute Store.